7 Popular Design Languages Used by Today's Top Automakers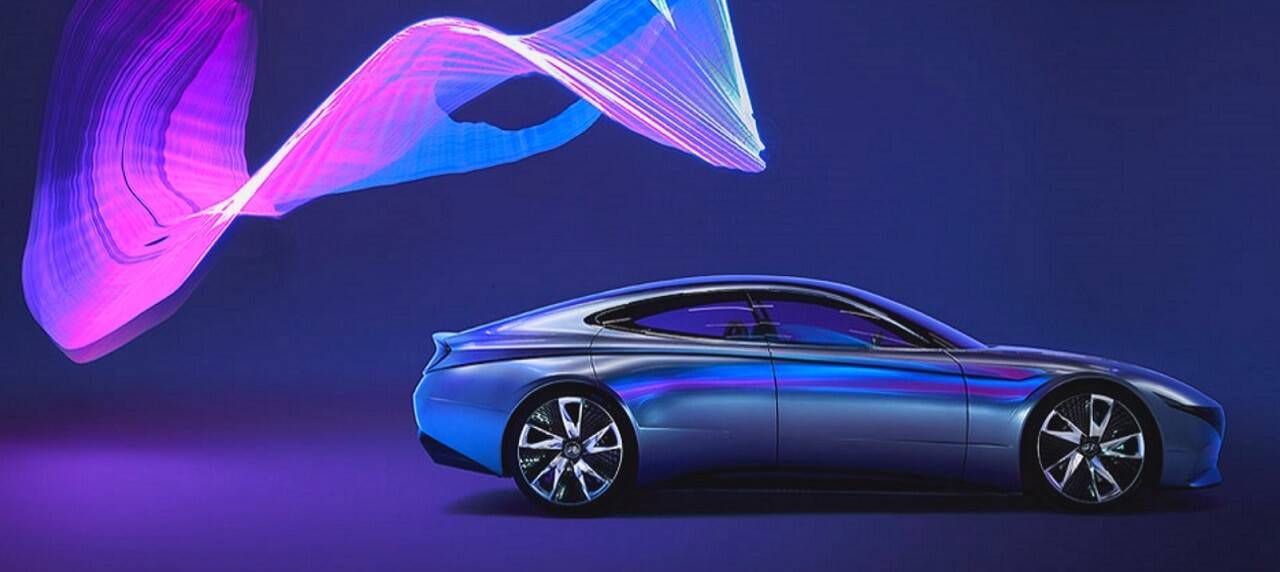 Design has always played an integral role in transforming the perception of many of today's car brands. And with identity and design seemingly synonymous, carmakers are always striving to make their cars instantly recognizable, and this goal resulted in the creation of a consistent design signature across a brand's model lineup. Take a look at seven of the popular design languages used by today's automakers to give their vehicles a unified appearance.
Dynamic Shield combines protection and performance elements into one single unifying identity. Thus, Mitsubishi's design language exudes a rugged, sporty appearance that upholds safety. This is made apparent in the wrap-around horizontal chrome-cladded front fascia that combines the headlights and grille into one seamless design element. Aside from the front, Dynamic Shield's influence also extends to the rear, with a bulkier rear end and distinct side creasing. Dynamic Shield was introduced in 2016 by global design chief Tsunehiro Kunimoto.
Hyundai: Sensuous Sportiness
Last year, Hyundai abandoned the successful Fluidic Sculpture theme in favor of Sensuous Sportiness, a natural design evolution for the brand which seeks to exploit proportion, architecture, styling, and technology--the four fundamental elements of car design. With Sensuous Sportiness, Hyundai hopes to create a seamless look that harnesses forward motion, curves, and high technology in its future sedans and crossovers. Sang Yup Lee, Senior Vice President and Head of the Hyundai Design Center, the creator behind Sensuous Sportiness, first unveiled the design signature in last year's Le Fil Rouge concept car, pictured above.
BMW: Kidney Grille
BMW's Kidney Grille focuses primarily on the front fascia. The kidneys started out as just a pair of ovals when BMW first introduced it at the 1933 Geneva auto show. More than just for appearance's sake, the separate ovals were actually meant to enhance aerodynamics and reduce drag at the car's leading edge. Over time, BMW reshaped those ovals into the iconic kidney shape you now see today, which are larger now than it's ever been.
Mazda: KODO—Soul of Motion
Mazda announced its current design theme, KODO—Soul of Motion, back in 2010. Ikuo Maeda, the head of Mazda's Design Division, describes KODO as a design philosophy inspired by the stance of a powerful animal ready to pounce or a sword about to strike. With these images in mind, KODO depicts potential energy in stationary forms, which Mazda describes with three keywords: speed, tense, and allure. Rather than the forward motion focus embodied by Hyundai, the poise of Mazda's design language is concentrated at the rear.
Kia: Tiger Nose
Like the Kidney Grille, Kia's Tiger Nose is focused mainly on the front. In fact, the BMW signature largely informs Kia's own, owing to the fact that former BMW executive Peter Schreyer is the brains behind it. Unveiled in 2007 at the Frankfurt Motor Show, Tiger Nose is characterized by double indents at the top and bottom, drawing the eyes in with its powerful, purposeful, and energetic form. The company expects to use its signature grill for many years, with Schreyer boastfully saying that it will last forever.
Ford: Kinetic Design
The Kinetic Design philosophy has been around since 2004. Replacing New Edge, Ford's latest design language revolutionized the look of Ford's vehicles across the range. Martin Smith, Ford's executive design director and architect of the Kinetic Design, described his creation as "visualizing dynamic driving characteristics through external and internal design elements." Kinetic Design strives to give Ford's cars the constant appearance of motion, even when they are at a standstill. Signature elements include the inverse trapezoidal air intake on the lower portion of the grille, a sharp and bold wheel arch, and sporty silhouette.
Honda: Solid Wing Face
Introduced back in 2013, Honda defines the Solid Wing Face design signature, also known as Exciting H Design!!! (yes, those three exclamation marks are intentional), as a 'well-toned' athletic form that exudes 'dramatic surfacing.' The three exclamation points actually have meaning, and represent High Tech (innovative spirit), High Tension (pursuit of beauty), and High Touch (mastery of surfacing and textures). These three points affect both the interior and exterior of Honda's vehicle, which the brand hopes to make their offerings more exciting to consumers.