Mercedes-Benz's First EQ Electric Model is a Crossover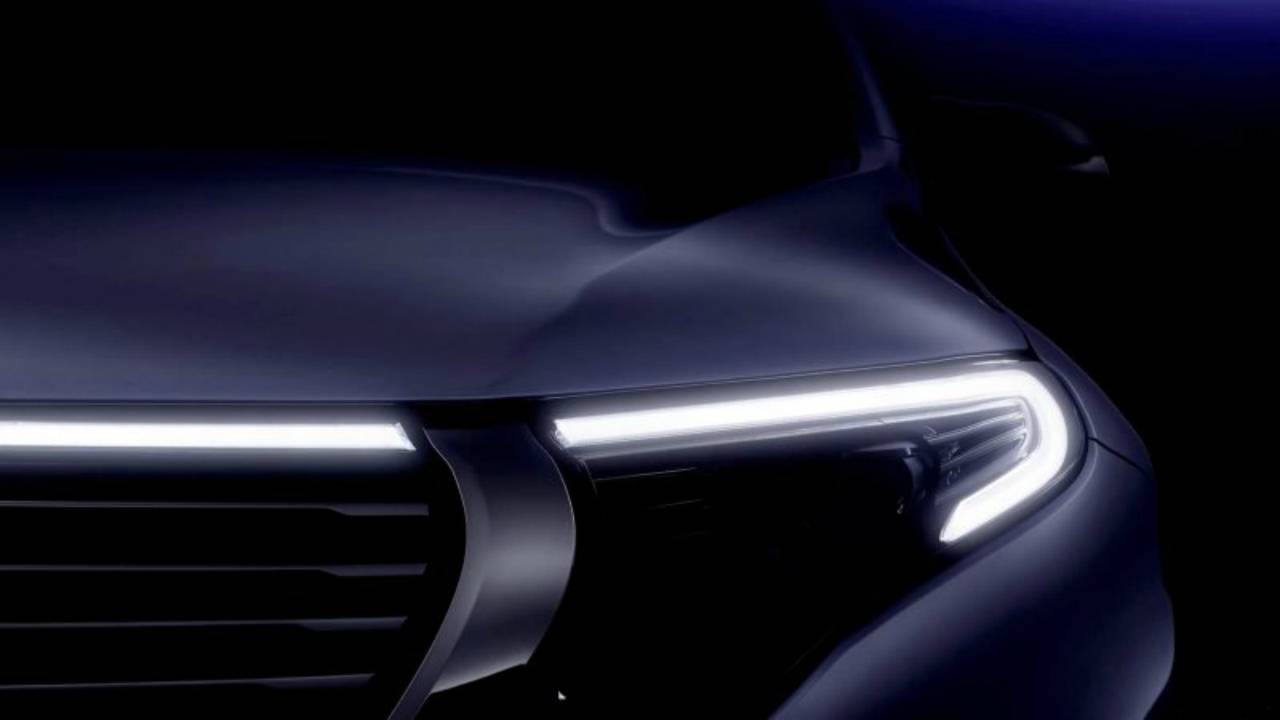 Mercedes-Benz's electric sub-brand, EQ, is doing a good job of staying mum these days. Aside from those teasers that give far less than the Pope and his sealed confessionals, there seems to be a shortage of tantalizing slogans and information to announce its arrival to the world.
The only thing we''re given here is an Instagram post showing "the very first design detail" of the EQ model's grille and LED light:

https://www.instagram.com/p/Bm73j7bndNi/?utm_source=ig_embed&utm_campaign=embed_loading_state_control

Frankly, there really isn't much to go on with this one, considering it took only around five seconds before we see the same parts all over again. And honestly, how many LED lights and grilles do you see on the streets everyday?
Still, here's what we were able gather: The first-ever model will have a release date of September 4, which is today, in Stockholm. It will be the first all-electric Mercedes-Benz model in its EQ sub-brand, and will be a GLC-sized electric SUV. And if you're going to look at its concept model, then it probably would have dual motors that churn out 402 HP in a distance of 250 to 300 miles.
In case you're wondering if EQ is related to emotional intelligence, then you're a tiny bit right. EQ stands for "Electric Intelligence by Mercedes-Benz," which, whether it was intentionally copied or not, sounds a lot like emotional intelligence.
There will be four features that these cars will share:


Wider range of innovative digital services that connect vehicles with each other (connected)


Autonomous Driving (autonomous)


Intelligent mobility solutions (shared and services)


Emission-free future (electric)


This EQ-C is only the start of Mercedes-Benz and its plans to develop its EQ line-up, so expect more of these electric vehicles in the near future.