Mitsubishi i-MiEV Donated to Marikina City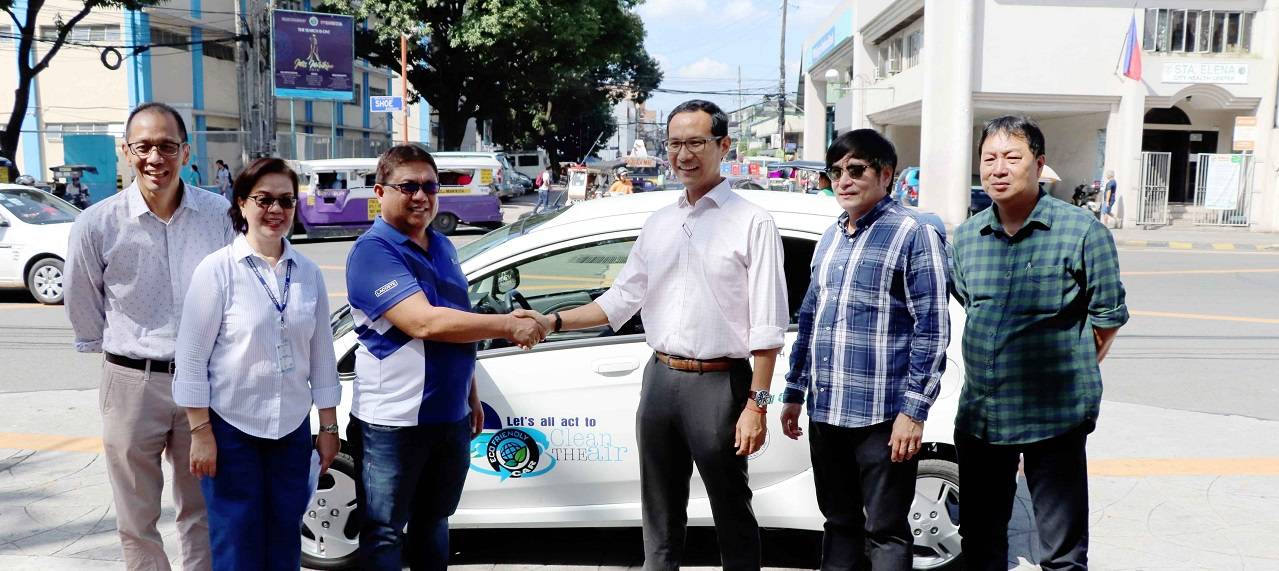 Mitsubishi Motors Philippines Corporation (MMPC) solidified its support for the ardent advocacy of Clean Air Asia (CAA), the Department of Environment and Natural Resources (DENR), and the City Government of Marikina for better air quality and healthier living by donating an i-MiEV unit (MiEV is short for Mitsubishi innovative Electric Vehicle), a pure electric vehicle, to the DENR and Marikina local government unit (LGU).
The iMiEV was initially donated to DENR, which in turn gave it to Marikina LGU to support its aggressive efforts to promote cleaner air in its jurisdiction.
The turnover ceremony was held at Marikina City Hall and was attended by Marikina City Councilor Serafin Bernardino, Marikina City Environmental Officer Gloria Buenaventura, DENR Air Quality Management Section Head Jundy Del Socorro, CAA Program Director Alan Silayan, and MMPC Vice President for Corporate Public Relations Renato Lampano, among other esteemed guests.
The Marikina City Government plans to use the i-MiEV to test and monitor ambient air quality in the city, so it can develop better emission reduction strategies in the future. The i-MiEV will be equipped with an air-sensing device and will travel specified routes within Marikina City to conduct its tests.
"This is yet another 'Excellence' project towards cleanliness and discipline which are both highly evident in the city," said Bernardino, who expressed his appreciation to all stakeholders involved in the project.
Mitsubishi Motors, which has been actively promoting environmental sustainability in the country, has been supporting and advocating for the DENR's various projects, by providing funds for its Bamboo and Mangrove plantation , donating environment-friendly cars, and commissioning a joint study for the strategic adoption of EVs and reduction of carbon footprints in the country thru a research consortium comprised by top Philippine universities.