Mitsubishi teases Airtrek electric SUV in Auto Shanghai 2021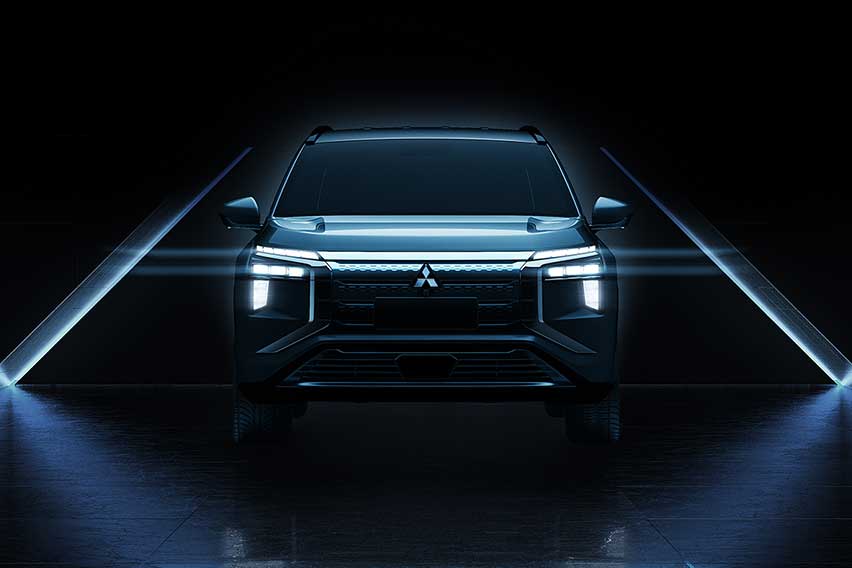 There was no shortage of exciting metal in the Auto Shanghai 2021. Among them is the Airtrek electric SUV concept, a collaboration between Mitsubishi Motor Co. (MMC) and GAC Mitsubishi Motors Co. (GMMC).
Mitsubishi said the Airtrek is based on "the concept of an 'e-cruising SUV' founded on three keywords: Electric, Expanding, and Expressive."
"Electric" refers to its propulsion and the car being an electric vehicle, a kind of car that looks to be the "new normal" in the future. "Expanding" describes the life's pleasures with a car.
Lastly, "Expressive" talks of the unique Mitsubishi look. "It generates an image of advanced sophistication...while incorporating MMC's consistent design identity, represented by its Dynamic Shield front design concept, and is styled to express the powerful performance expected of a Mitsubishi vehicle," the company said.
"We have developed the Airtrek as an SUV that enables customers to enjoy limitless adventures," said MMC Executive Officer for Global Marketing and Sales John Signoriello.
"Designed exclusively for the Chinese market, the all-new Airtrek will be launched by the end of this year as the fourth model of Mitsubishi lineup in China. With the addition of this electric vehicle, we aim to contribute to creating a sustainable mobility society," Signoriello announced.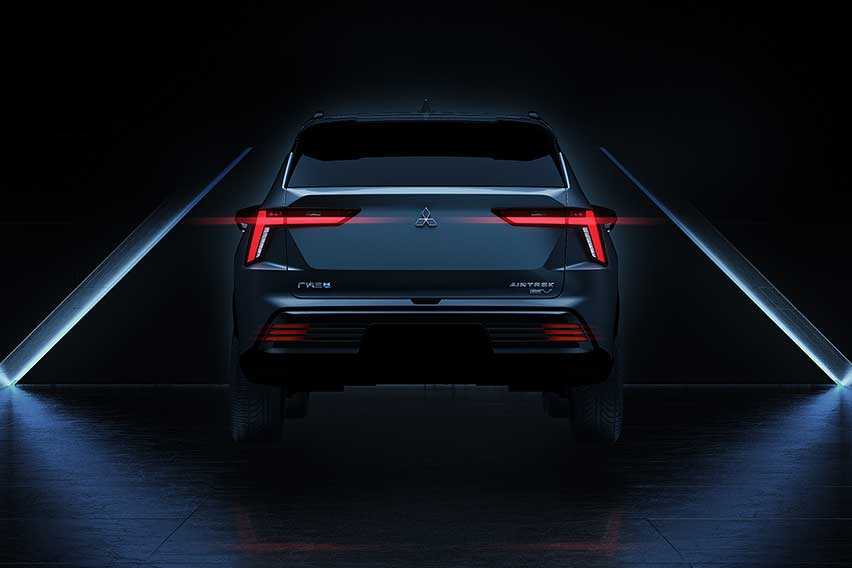 Although no word was given about the Airtrek's specifications, the Outlander PHEV seems like a good gauge of how this concept car will perform.
The Outlander plug-in hybrid electric vehicle has a twin-motor 4WD system, which means that there are two electric motors powering the front and rear wheels. The front e-motor produces 80hp and 137 Nm of torque, while the rear one generates 94hp and 195Nm.
Unlike a conventional hybrid vehicle that uses the combustion engine to charge the battery, a PHEV gets its juices by being plugged in a socket, just like a full-electric vehicle like the Airtrek.
On a full charge, the Outlander PHEV can cover 55 kilometers. Beyond that, its 2.4-liter DOHC MIVEC engine, with 126hp and 199 Nm, steps in for propulsion duties. The car is estimated to do 16.6kpl.
Mitsubishi's local distributor, Mitsubishi Motors Philippines Corporation (MMPC), has priced this green machine at P2.998 million.
The Airtrek is not Mitsubishi's first foray into electric motoring. In 2009, the Japanese carmaker released the i-MiEV, which was powered by a 16kWh electric motor that gave an estimated range of 160 kilometers.
The i-MiEV was touted as a city car, measuring just 3,395mm long, 1,475mm wide, and 1,600mm tall, almost similar in size with the Mirage hatchback.
Photos from Mitsubishi
Also read:
Mitsubishi officially enters EV market with Outlander PHEV
The Mitsubishi Mirage is the constant companion of these constant companions