Nissan Rejects Idea of Putting a Tablet Inside Ariya Concept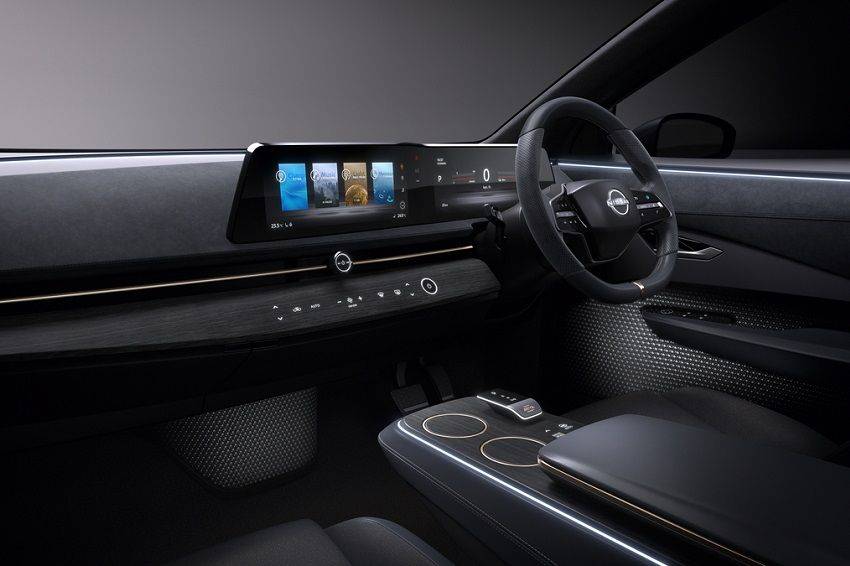 As car manufacturers one after the other abandon physical buttons, knobs, switches and sliders in favor of touchscreen technology, one can't help but notice that tablets are gaining prominent use in many modern vehicles. The BMW 5 Series, Honda CR-Z, Hyundai i20, and Toyota Tundra are just a few examples. One car maker decides to against the flow—with the Ariya Concept, Nissan opts for a curved two-screen display instead of a tablet, claiming that the choice was done to prioritize "design and vision over the latest trends." The curved dual screens, which Nissan describes as "reminiscent of a wave," gives the car a sense of an unbroken horizon that stretches from one door to the next, as depicted in the image below. But more than that, this 'sense of horizon' actually goes all the way to the rear windshield, according to the manufacturer.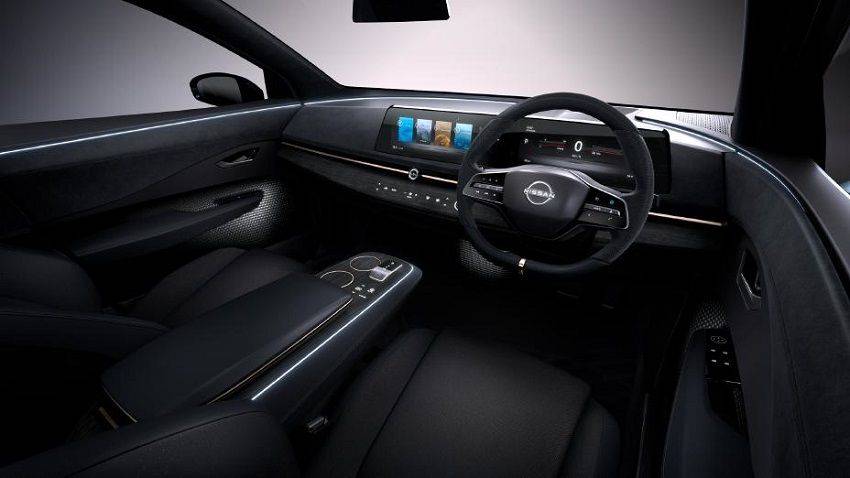 Looking at the screens, one can't help but be reminded of Cadillac Escalade's own curved OLED display. "The human eye naturally looks from side to side when driving," explains Tomomichi Uekuri, senior manager of HMI engineering team. "People can see and absorb more information if it's laid out horizontally. Peripheral vision works this way as well." Aside from conveying a more ergonomic design, the curved dual touchscreen also enhances safety on the road by placing important trip information within the driver's line of sight. Likewise, by flowing with the cabin's horizon visual, it becomes a unified part of the dashboard. The Nissan Ariya Concept's display shows trip information in an instrument cluster located right behind the steering wheel similar to that of a traditional car. Meanwhile, the center screen displays entertainment information, the status of car systems, and comfort controls. Both are wrapped together in a neat, sleek package that flows seamlessly between driver and passenger. Despite the fact that there are two display screens, information can move or be switched between them, which gives off the feeling that you're using only a single screen instead of two. Moving route directions and map to the front of the steering wheel is as easy as dragging the interface where you want it to go. The interfaces can also move to the center, or disappear when no longer needed. "The display's wave construction is innovative and utilizes an ergonomic layout for both the meter display and the center display, not only for visibility, but also allows the driver to easily reach the center display touch screen," Uekuri explains.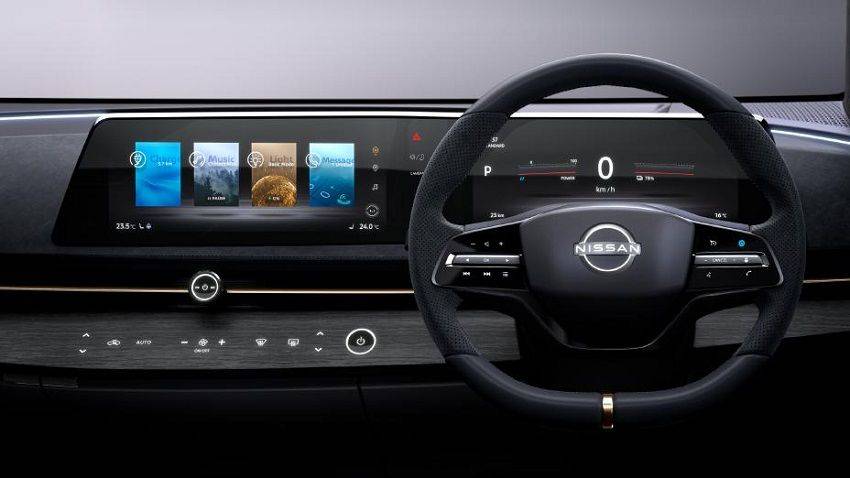 The Nissan's design team calls the Ariya's design approach as engawa – the undefined space between where you are, and where you are going. According to Nissan, the design team responsible for the Ariya's interior aesthetics developed many versions before arriving at its current look. All the time, the team tried to uphold a fully functional impression, from navigation, to music, and all other controls necessary for safe and comfortable travel. "It was important for the designers and engineers to show the world what a near-future Nissan could achieve," the company said in a press release. "The user experience is even demonstrated at the granular level, allowing the driver to adjust how much data is shown in each location, removing unnecessary information from the driver's peripheral."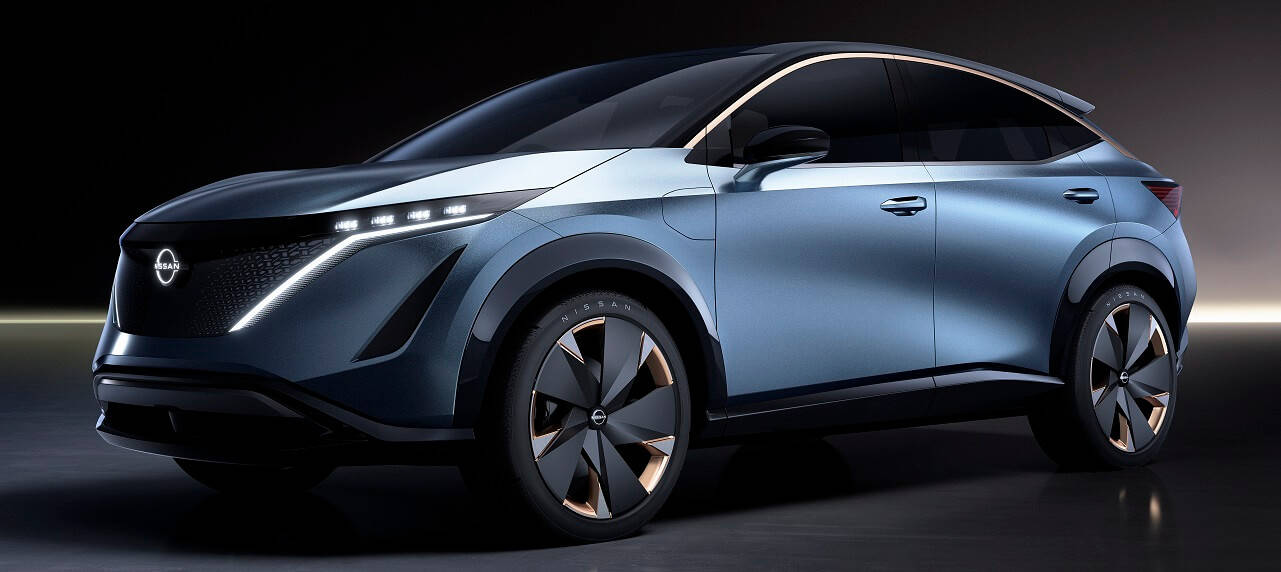 Also Read:
Nissan to Highlight 'Omotenashi,' Future of Mobility at CES 2020