Subaru palm challenge 2014 kicks off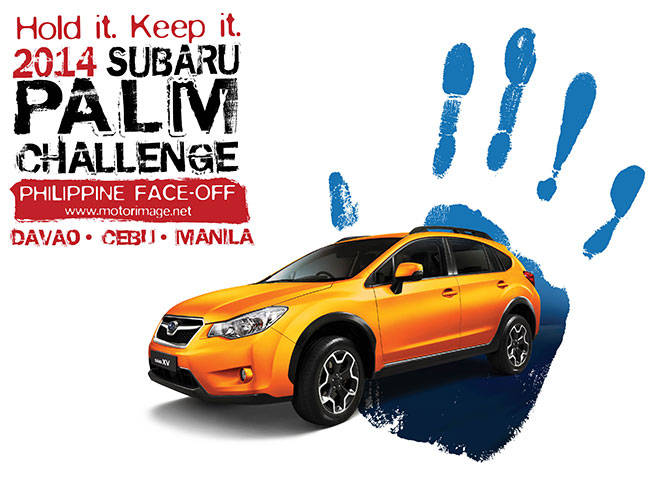 Motor Image Pilipinas, the local importer and distributor of Subaru in the Philippines, launched the Philippine Leg of the much awaited Subaru Palm Challenge 2014 - Asian Face Off. Ten contestants from across the country will be chosen to represent the Philippines in the annual endurance contest to be held in Singapore.

Participants can join any of the three legs and win an all-expenses paid trip to the neighboring Asean country. Below are the locations and dates of the three events:

September 6- SM Lanang Premier, Davao City

September 13- Ayala Center Cebu, Cebu City

September 27- Bonifacio High Street, Activity Area, Bonifacio Global City



No "Hands Off"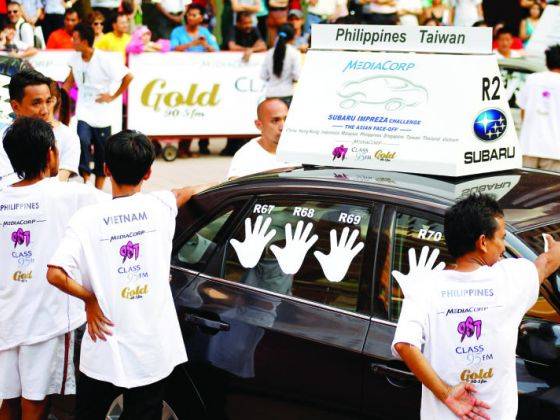 The rules of the contest are quite simple. Participants are required to place their palms on an assigned area of a car and under no circumstances are they permitted to remove their hands off its surface. The last person standing will be declared the winner.
Yusman Wright, last year's grand winner from Singapore, outlasted more than 400 competitors and clocked in a gruelling 75 hours and 1 minute. That's more than three days! Countries expected to participate in the Asian leg include Thailand, Hongkong, China, Taiwan, Indonesia, Cambodia, Vietnam and host Singapore.
Contest Guidelines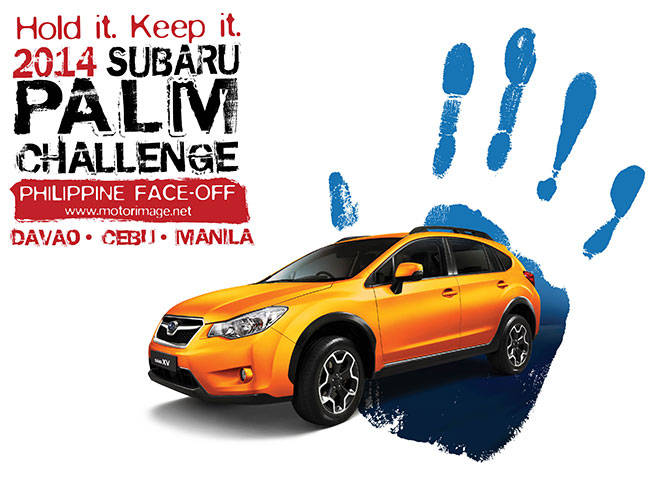 1. Before the challenge, all Subaru Marshalls will conduct a body-search of all the contestants.
2. Participants will be required to sign a deed of acknowledgement, release and indemnity before commencing the challenge.
3. Upon registration, the final contestants will choose their places by a lucky draw. They will be assigned a contestant number, which will be worn on T-shirts provided by Subaru.
4. There will be no swapping of contestant numbers, contestant T-shirts or vehicle placement positions at any point throughout the challenge.
5. There will be a total of six challenge cars with 40 contestants on each car for the Manila Leg and three challenge cars for Davao and Cebu. Your contestant's number must correspond to a palm decal on each car.
6. The final contestants will be required to place their right palms on their designated decal on their designated vehicle.
7. To remain in the challenge, your palm must remain flat on the vehicle surface and you are not allowed to lift or move your right palm from your designated palm decal, except when authorized to do so by "Subaru Marshals".
8. Contestants will be given a 5-minute break every 6 hours. These 5-minute breaks can be used to eat and drink and/or use the toilet located in the Hospitality Tent(s). You can only consume food and beverages provided by Subaru.
9. Entrants shall not communicate or have any contact with family members or friends during the challenge, including the 5-minute break.
Advancing stages
One winner from each provincial leg (Cebu and Davao) will join eight other winners from Metro Manila and will advance to the Asian Face-Off, where they will battle it out with other nationalities from nine countries in Asia. The winner of the Asian leg will win a brand new Subru XV 2.0i, which is worth P1.298 million.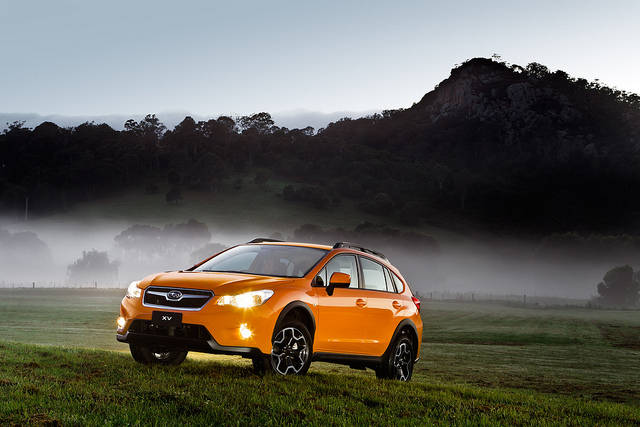 To process your application and for the complete contest mechanics for the Subaru Palm Challenge 2014, visit 
here
.