Subaru PH offers enticing deals for new XV, Forester, Evoltis this Nov.
Motor Image Pilipinas Inc. (MIPI) has launched special financing plans this November on select variants of the new Subaru XV, Forester and Evoltis.
KEY TAKEAWAYS
What are the vehicles covered in Subaru Philippines promo this month?
Motor Image Pilipinas is offering enticing deals for select variants of the XV, Forester and Evoltis this November.
Aside from the promo offer, what can customers expect when they visit Subaru showrooms?
They will receive a special Subaru merchandise when they visit any of the showrooms and another one if they have completed a test drive.
In a statement, the local distributor of Subaru vehicles in the country is giving enticing deals ranging from generous cash discounts, accessible payment terms or even free accessory and maintenance packages.
"There is no better time for customers to drive home the brand-new Subaru of their dreams and relive or create new memories with all of their loved ones," MIPI said in a statement.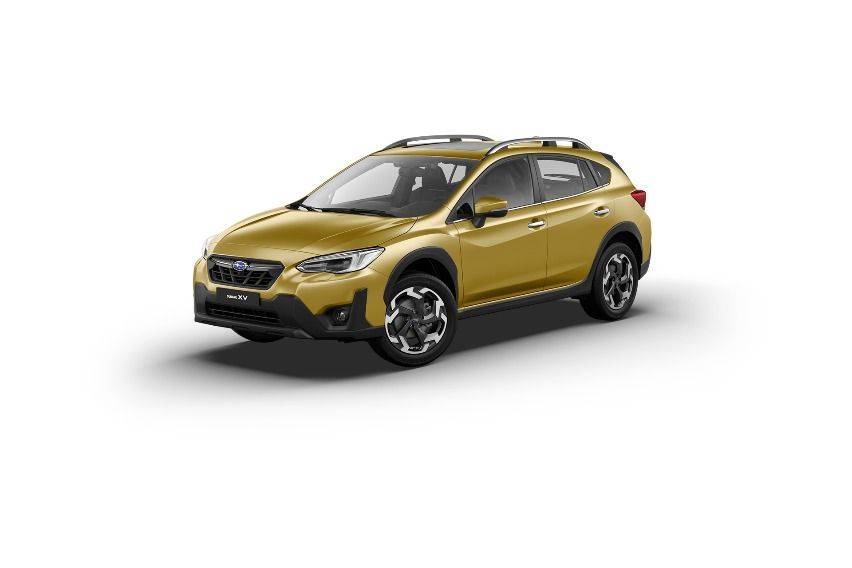 The new Subaru XV 2.0 i-S EyeSight CVT, which is being retailed at P1.908 million, can be purchased with as much as P210,000 cash savings, a monthly payment deal of P20,710 or through the P269,000 down payment option.
The Subaru Forester 2.0 i-L EyeSight, which wears a P1.938 million price tag, can be availed via P21,036 monthly payment, P275,000 down payment, P210,000 cash discount or combination of P130,000 price reduction with GT Lite Kit and P40,000 worth of Service vouchers
For the Subaru Forester 2.0 i-S EyeSight CVT, the vehicle (which has a P2.068-million suggested retail price) can be driven home with a P110,000-discount for cash payment, or through the P23,050 monthly deal.
Meanwhile, the Subaru Forester 2.0 i-S EyeSight GT Edition CVT -- which is currently being offered at P2.17 million -- is being sold with P30,000-price slash when paid in cash.
Lastly, those who will purchase the all-new Subaru Evoltis 2.4 Touring EyeSight, pick either of the following options: P100,000-price reduction from its P3.48 million SRP for cash buyers or a zero-percent interest for 12 months at 40-percent down payment
MIPI reminded that all customers who either walk-in or book an appointment with a Subaru sales consultant will instantly receive special Subaru merchandise upon arrival at the showroom and another premium Subaru item upon their completion of a test drive.
"Indicated prices exclude freight and other additional logistical costs that may apply and are subject to vary depending on location. Interested customers are encouraged to contact or visit their nearest Subaru showroom to learn more about Subaru's promotions on its entire line-up of models, each equipped with over 100 standard safety features and Subaru's signature Symmetrical All-Wheel Drive system," MIPI noted.
Photos from Motor Image Pilipinas
Also read:
Subaru spices up Oct. with low monthly and zero-interest promos
Subaru PH offers parts and service promos ahead of Japanese Kansha Festival
Motor Image Pilipinas offers P50k service vouchers for Subaru Forester, XV