Suzuki DR-Z50 Junior Dirt Bike Wants to Tap Potential of Young Riders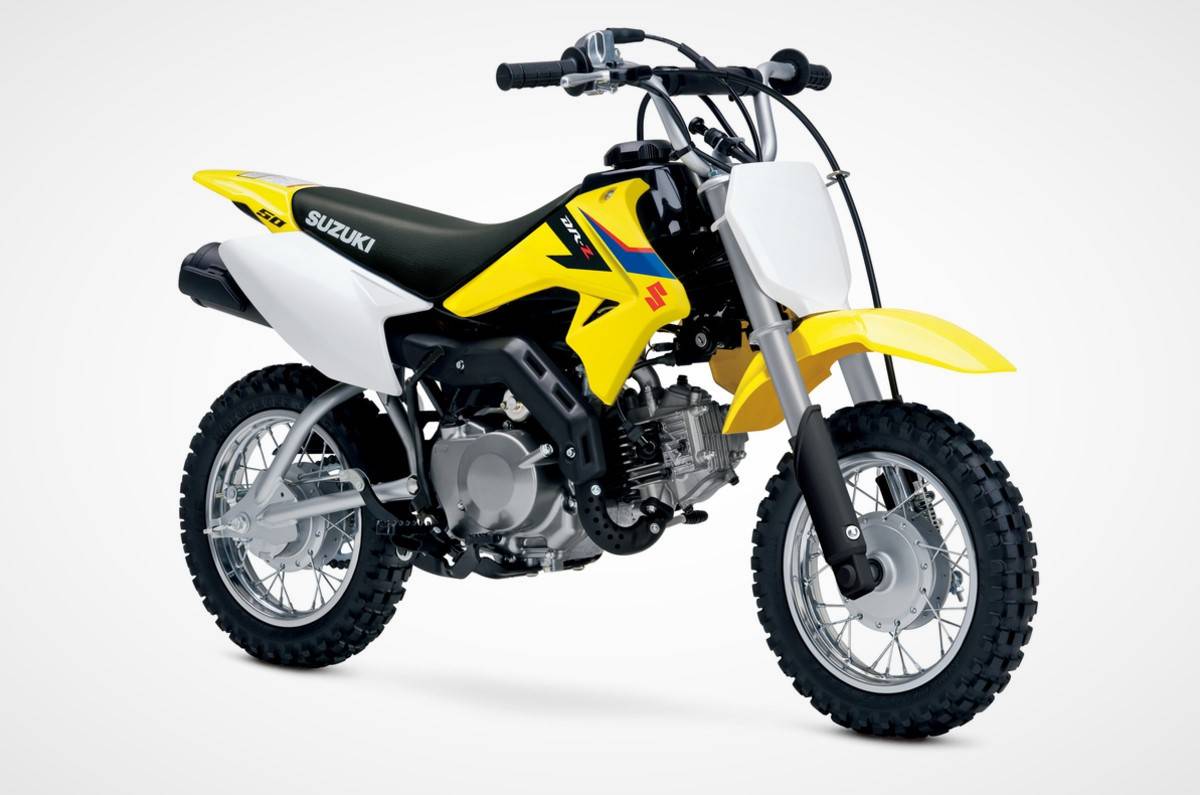 Suzuki revealed a new dirt bike that intends to hone the skills of young, aspiring riders. Meet the DR-Z50, a junior dirt bike, that's designed for beginner riders. The DR-Z50 junior dirt bike is equipped with a 49cc four-stroke engine with three-speed automatic clutch. It is also fitted with 10-inch wheels and a low 560mm seat height. The bike's peak power can also be adjusted through its throttle limiter screw. Suzuki claims that the DR-Z50 is the perfect bike for "youngsters learning the fundamentals of riding or developing their skills."
The design of the DR-Z50 took inspiration from its bigger bike brothers such as the RM-Z250 and RM-Z450. This explains why the DR-Z50 sports a race-style look and it is available in Champion Yellow livery. In addition, the DR-Z50 is said to be the lightest junior bike in its class with a weight of 54 kg. Suzuki's junior dirt bike has two engine starting options. One is through a push button and the other is through kick starting. The latter is only necessary if the bike's battery has discharged due to lack of use.