SUZUKI ERTIGA : 6 Reasons to Love this LUV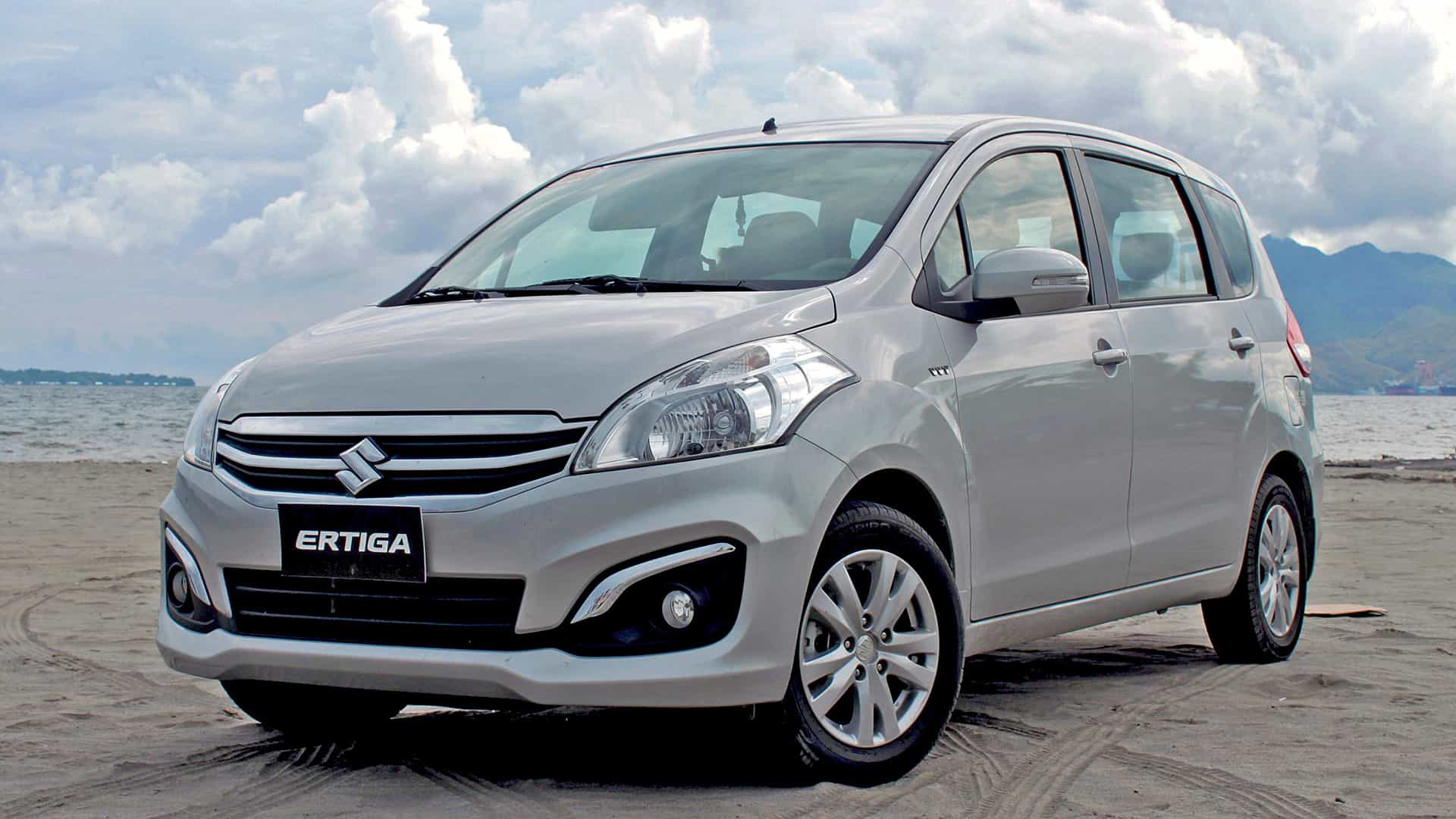 I first caught sight of the sprightly Ertiga during a short stint in New Delhi, India with friends from Suzuki Philippines and colleagues from the media back in 2014. Its striking features etched a mark on my palate deeper than, say, my memory of the awe-inspiring Taj Mahal. Seriously. The Ertiga's name originated from Indonesia's own version of it, the R3. "Er" stands for "R," and "Tiga" means "three" and refers to the vehicle's three seating rows. For the newest version of this MPV on Philippine roads, a more sophisticated exterior differentiates this stunner from its predecessor. The GL and GLX variants sport a new triple-slate chrome grille that stretches sideways all the way to the headlamps, complemented by a new front bumper with smaller air-dam and fresh fog lamp trims. It also bears body-colored electric folding side mirrors with integrated signal lamps, chrome tailgate garnish, and taillight extensions at the rear to make the Ertiga look exquisitely bolder and more aggressive – not to mention more premium. Refreshed 15-inch alloy wheel designs (for GL and GLX) and 15-inch steel wheels with full hub caps (for GA variant) round out its newfound swagger.
Tech toys What's also amazing about this revamped version is its multimedia Android touch screen, Bluetooth, WiFi and USB connectivity with hands-free function. Now, you can even have downtime and connect with friends on Facebook when you're stuck on EDSA traffic for hours. Switches are also embedded in the GLX variant's steering wheel to facilitate access to various tasks. Unibody The Ertiga was developed by Suzuki's Japanese research and development team together with a number of Indian engineers. It is manufactured in India by the Maruti-Suzuki joint venture. Based on the Swift's platform, it is powered by the same K14B 1.4-liter, four-cylinder DOHC engine with 16 valves, variable valve timing, multipoint fuel distribution and 95hp of power and 130Nm of torque. It is, however, 310 millimeter longer and 155 mm taller than the Swift. It is constructed using a monocoque (unibody), which is designed and built to support the weight of the vehicle – achieved by strengthening the floor of the vehicle and pillars, as well as the use of bracing along various parts of the body. An advantage is lighter weight (which is a plus for fuel efficiency), as well as ease in incorporating crumple zones. It also results in more torsional stiffness. Superb handling Since the vehicle is light, the added plus for a monocoque body is that it's so nimble that you can throw it around, play and cut corners. In short, it's fun-to-drive, just like the Swift. Sportscar-like performance Now, Rambo may have been too happy with the trigger during his glory days. Picture him, this time in an Ertiga. Yes, this seven-seat carrier loves to be revved and is eager to give its driver more than enough oomph despite its very lean muscles. The good thing about Suzuki is that it has built up its reputation for making cars that are dubbed as "small but terrible." And with this, what we mean by terrible is: sporty, race-winning, and intimidating. In fact, Suzuki Philippines general manager for automobile Shuzo Hoshikura proudly shared: "We decided to bring in the refreshed 2016 Ertiga because we want Filipino families to experience its best-in-class innovations designed for comfort and style. "The new, amped-up edition of the Ertiga is a testament to our commitment to continue innovating and manufacturing cars that meet the needs and expectations of our customers. In particular, compact vehicles are what we are passionate about, and we are determined to hold leadership in that category," he added. Practicality Practicality is the new bible nowadays. And what's good about the Ertiga is that it has complied with the stiff demands of today's consumers. It comes in 4 variants: the Ertiga GA M/T (P665,000), the GL M/T (P759,000), the GL A/T (P 799,000) and the GLX A/T (P 918,000). One can choose from Silky Silver Metallic, Graphite Gray Pearl Metallic, Prime Cool Black, Pearl Radiant Red, Pearl Burgundy Red and Pearl Snow White colors. Meantime, the rear seats are now 50:50 split folding, thus improving the versatility of the multi-purpose vehicle. When the third row is folded, it frees up space of up to 460 liters, which can be increased to 810 liters when the second row is stowed as well. Additionally, the keyless push-button start/stop system and reverse sensor with on/off switches make driving a truly comfortable experience. Rendezvous anywhere Now, if you're definitely feeling the vibe, let the Ertiga be the conduit. In fact, you can be more creative with the space endowed by this people carrier by putting a small table inside together with some candles, plates, utensils, with Johann Sebastian Bach playing in the background. How's that for a romantic date?
+  Start/stop button, Android-based multimedia system, touch screen, Bluetooth, WiFi and USB connectivity with hands-free function, steering wheel switches (in GLX), elegant exterior and interior design, superb handling, vehicle feels light