Suzuki PH Reveals All-New Suzuki Dzire Prior to Official Unveiling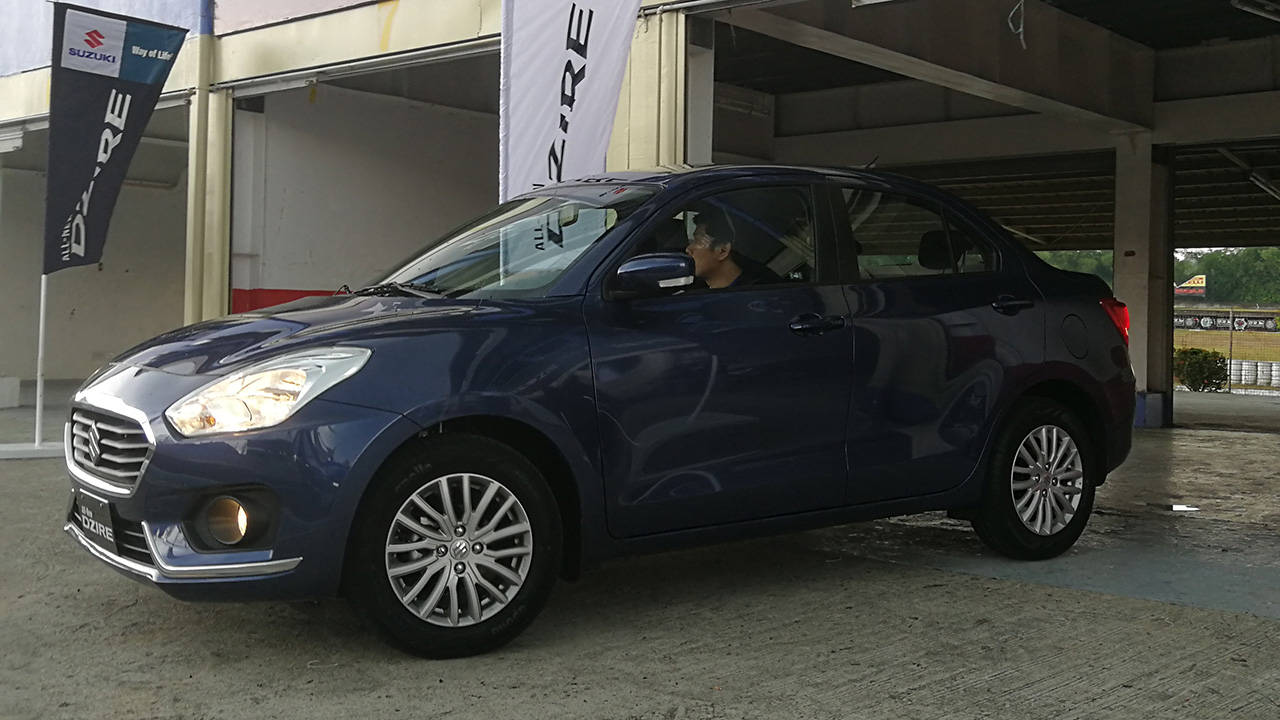 Suzuki Philippines has revealed the all-new Suzuki Dzire prior to its official launch on June 27, and months after it debuted at the Manila International Auto Show in April. Last June 4-5, selected members of the motoring media got a glimpse of the one of the two highly-awaited unveiling after the Japanese carmaker scheduled a test drive at the Batangas Racing Circuit (BRC).
The test drive was to experience the latest technology of Suzuki, which is the Auto Gear Shift (AGS), which combines the convenience of an automatic transmission with the fuel efficiency of a manual transmission. In a statement, SPH Vice President and General Manager Shuzo Hoshikura expressed his confidence on their latest offering. "It is with pride that we share with Filipinos the latest technology of Suzuki brand through the Dzire with AGS," Hoshikura said. "After seeing how enthusiastic the local market is about our product and service offerings, particularly this first quarter of 2018, we at Suzuki Philippines became more inspired to pursue even more strongly our goal of sharing the Suzuki Way of Life with more Filipinos." It might easily be mistaken for just one of the subcompact sedans in the market, but one thing noticeable in the gearshift panel is the lack of a Park Mode (P). For automatic drive mode, it only has (R)everse, (N)eutral, and (D)rive mode, while on manual mode, (+) shift to higher gear and (-) low gear. SPH Assistant General Manager Cecil Capacete said that the all-new Dzire is a manual transmission without a clutch pedal. Kennedy Adia, SPH senior product development supervisor, added that the AGS' clutch and gearshift is controlled by the ECU and TCU's intelligent actuating system. "Basically, it's a manual transmission fitted with an intelligent shift control actuator, which clutches, shifts for you, he said" Further, Adia said that the all-new Suzuki Dzire is powered by the same K12M engine that could deliver 82 hp and 113 Nm of torque. "So, it has the same engine but higher compression ratio," he added. Hpw is the AGS different then? Adia claims it feels like manual. "In manual, it doesn't need to be revving high to transfer to higher gears," Adia said. Odessa Gan, senior marketing manager, also hinted that two more vehicles will be launched before 2018 ends. "Much has been made to counter the downtrend with the coming of this (Dzire) and the Swift and two more vehicles at the end of the year."