Suzuki PH Updates Alto, Celerio with New Safety Features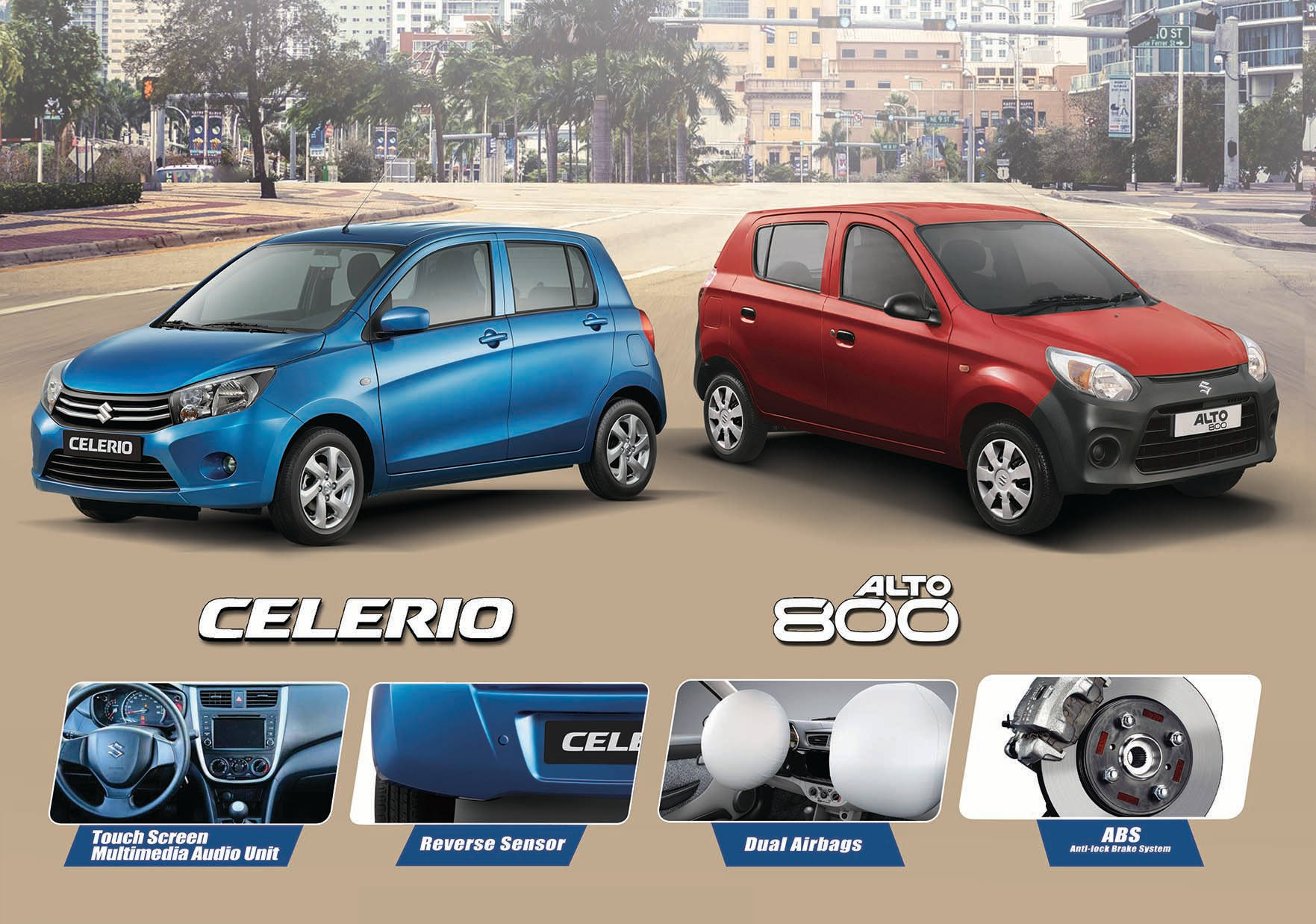 Suzuki Philippines has updated two of its subcompact hatchback models in the Suzuki Celerio and Suzuki Alto with new safety features.

The updated Suzuki Alto 800 STD is now equipped with an anti-lock brake system (ABS) and dual airbags for both the driver and the front seat passenger. It has also received Suzuki's Total Effective Control Technology (TECT) which utilizes high tensile-strength material and computerized structural analysis for the body shell to ensure that the vehicle's occupants are well-protected in a collision.

As for the Suzuki Celerio, it now comes with a reverse parking sensor, which promises easier maneuverability when going in reverse, and it also benefits from Suzuki's TECT with its use of high tensile-strength material "to achieve a high-rigidity, low-weight body for greater collision safety." These updates complements the Celerio's standard features like its dual front airbags and ABS, "making driving a truly safe and comfortable experience."

"We are delighted to share the upgrades for the Celerio and Alto compact cars," said Suzuki Philippines' General Manager for Automobile's Shuzo Hoshikura. "These upgrades are a testament to Suzuki's commitment to continuously improve its product portfolio and ensure that new and existing customers get the best of the Suzuki Way of Life. We are very happy to be providing more features focused on safety and never short-changing our beloved patrons of their money's value."

Buyers of the Suzuki's new and improved compact hatchbacks can now take home either vehicle with low down-payment terms of P28,000 for the Suzuki Alto 800 STD or P58,000 for the Suzuki Celerio 1.0 GL MT variant until October 31, 2017.