Tata PH Expands Commercial Vehicle Offerings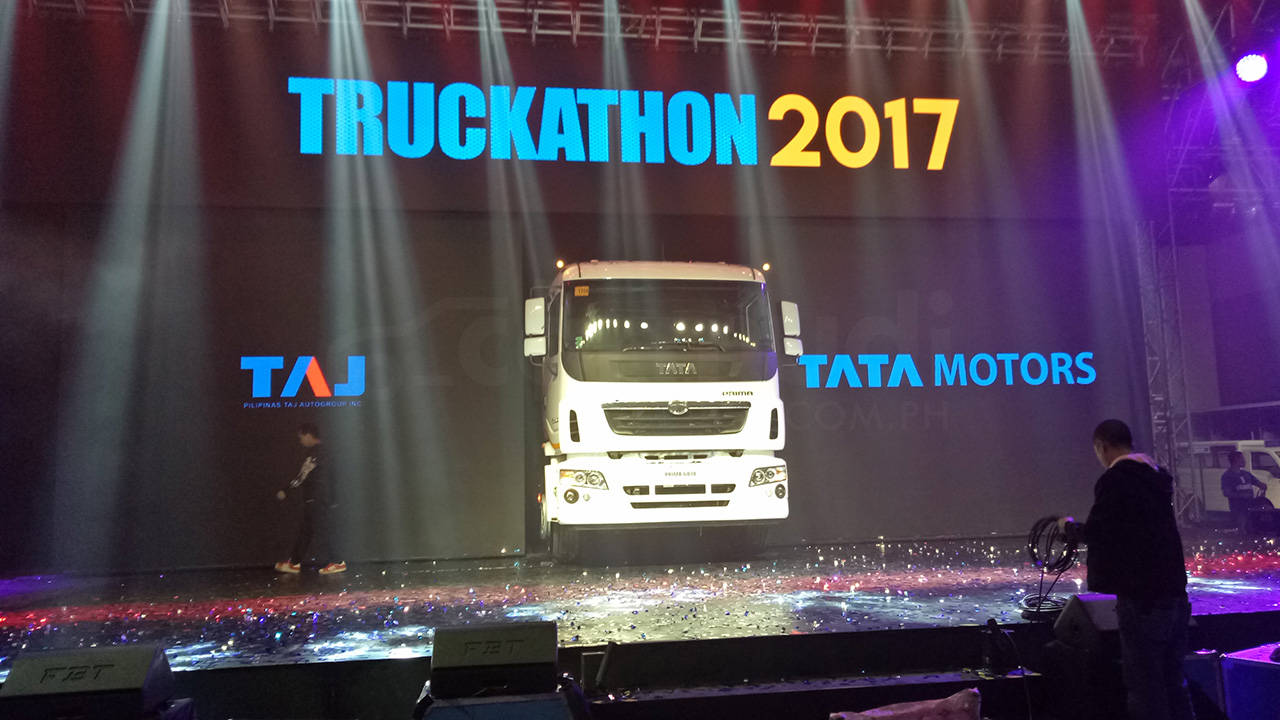 Tata Motors, India's largest commercial vehicle manufacturer and one of the top ten globally, is boosting its presence in the country through its local distributor, Pilipinas Taj Autogroup, by ramping up its commercial vehicle lineup offering. From introducing just two passenger cars and two light commercial vehicles in its Philippine-market debut at the 2014 Manila International Auto Show, Tata is now bringing into the country its range of commercial vehicles.
In a one-day only event dubbed Truckathon 2017, Tata Motors and Pilipinas Taj Autogroup introduced the commercial vehicle lineup it is bringing into the country. Leading the pack is the Prima line of tractor heads and tippers followed by the LPT range of light, medium, and heavy trucks, and the SFC 407. These commercial vehicles will join Pilipinas Taj Autogroup's current lineup of commercial vehicles, specifically the Ace and Super Ace light trucks and the Xenon pickup along with the Indigo and Manza passenger cars.
Besides the standard trucks, Tata Motors also had on display one of the Prima race trucks that competes in the T1 Prima Truck Racing Championship in India, two food trucks that utilize the Ace and Super Ace cab and chassis, and its take on the modernized jeepney based on the SFC 407. The price range of Tata's commercial vehicles are as follows: P369,000 to P449,000 for the Tata Ace; P548,000 to P813,000 for the Tata Super Ace; P750,000 for the SFC 407; P950,000 to P1.95 million for the LPT series; P2.35 million for the LPK; P3.1 million to P4.65 million for the Prima; and P1.05 million to P1.7 million for the LP and LPO buses. "(The) Philippines is one of our key markets in Southeast Asia and we are delighted to be a part of one of the fastest growing ASEAN nations," said Tata Motors' Head of International Business (Commercial Vehicles), Rudrarup Maitra. "With years of experience in the commercial vehicle business, Tata Motors has analyzed and understood our customers well and are dedicated to providing them with best-in-class products and services. We are confident that through our trusted partnership with Pilipinas Taj Autogroup, Inc., we will be successful in establishing a long-term relationship with our customers."