TEST DRIVE: 2019 Ford Expedition Limited Max 4x4 AT - Bull, No Bull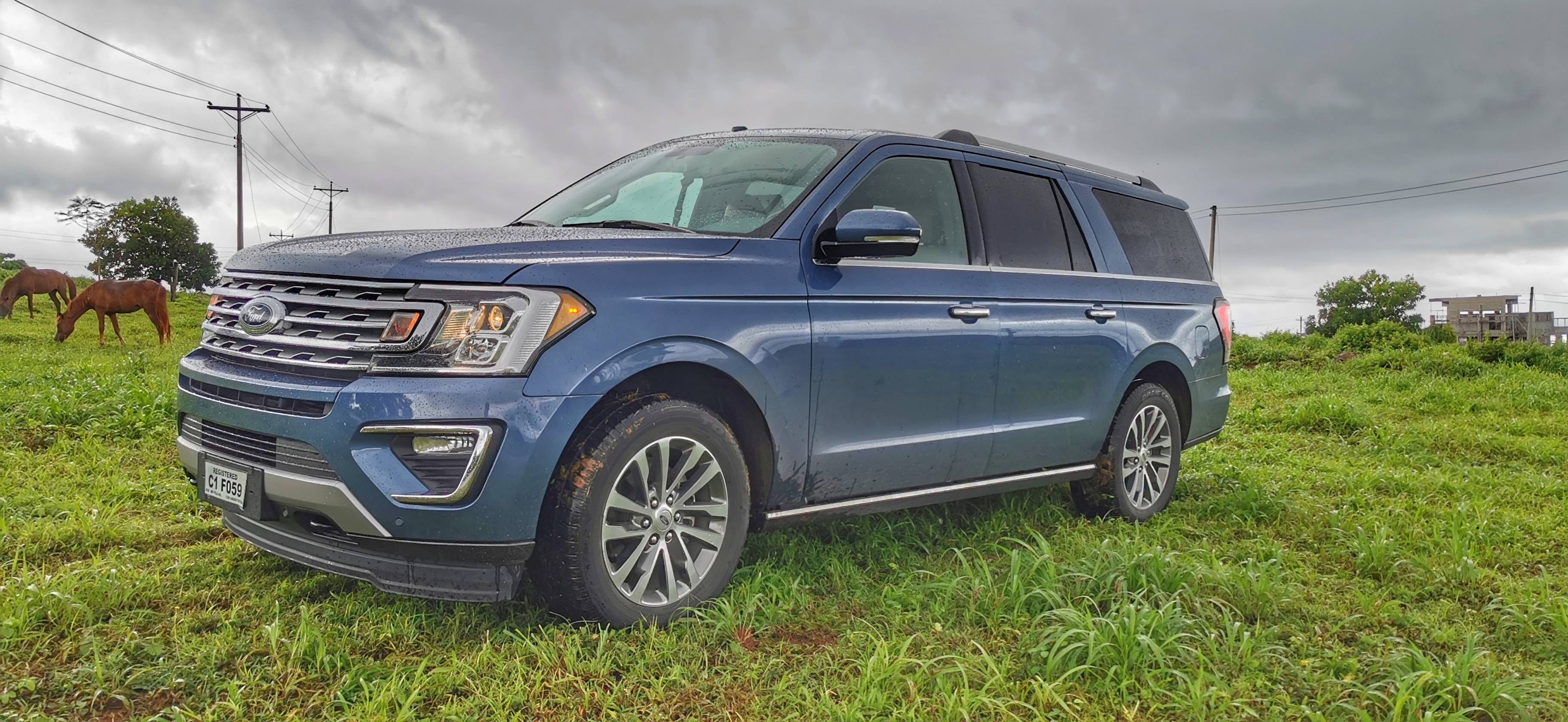 Ford has always been known as the icon of American Muscle. It has a lot of powerful beasts in its stable. And if the brand has the iconic Mustang as its steed, the 3.5-liter Ford Expedition Limited Max 4×4 AT is its Brahma bull.

I know that the bull is being used by other manufacturers, but there is no better way to describe it.

This vehicle show its capabilities from the inside out. There is definitely no way you can not see how power-packed this vehicle is.

For starters, the latest Expedition has a 3.5-liter EcoBoost V6 engine, capable of producing 375 horsepower and 637 Nm of torque, making it the most powerful Expedition to date.

It can also tow up to 9,300 pounds, to bring your additional carriage or yacht, maybe--we assume you have a yacht if you can afford this brute in your garage.

And thanks to its 10-speed SelectShift Automatic Transmission, the vehicle provides immediate shifting, with almost no-shocks due to the wide ratio span that optimizes gear spacing for greater responsiveness.

Size is also what makes the Ford Expedition 3.5L Limited Max 4×4 AT the Brahma Bull. It gives premium leg and head room for all eight occupants. If that's not enough, it can adjust with power folding seats that allow second-row seats to tip and slide forward for easy third-row access.

Just like the powerful horned creature, outdoors is what best accentuates the Ford Expedition 3.5L Limited Max 4×4 AT. It has ample lighting on the inside--from the front to the back--but if you want ambiance, the panoramic sunroof and the extra-wide windows can provide it while running around the rural areas.

It also dishes out numerous amenities such as the Sync 3 with built-in navigation and more options to charge devices--plug socket in the middle, a handful of USB ports on every row and if those aren't enough, you still have the cigarette lighter ports and the wireless charging dock.

On the outside, the all-new Expedition has been redesigned with fully-boxed high strength steel frame and all-aluminum-alloy body. It comes with a raised power dome hood, which adds to the daring stance of the vehicle.

Behind, it features an accent trim indicating 'Expedition,' followed by new LED tail lamps.

This might not matter to some--since they can afford the Expedition--but it now achieves greater fuel efficiency and vehicle tailpipe emissions during city driving with the Auto Start-Stop Technology.

This programs the engine to switch off while keeping the air-conditioning, audio system, and exterior lighting functioning as the vehicle comes to a stop when in traffic.

I might not be familiar with the previous generation's fuel-saving capabilities but it clocked some five kilometers per liter--which is definitely not bad, compared to its size and offering. Well, how can you expect a Bull to provide such without binging? That is no bull, I tell you.