The Lotus Evija Has Almost 2k in Power, Costs Over PHP95M--Minus Taxes and Duties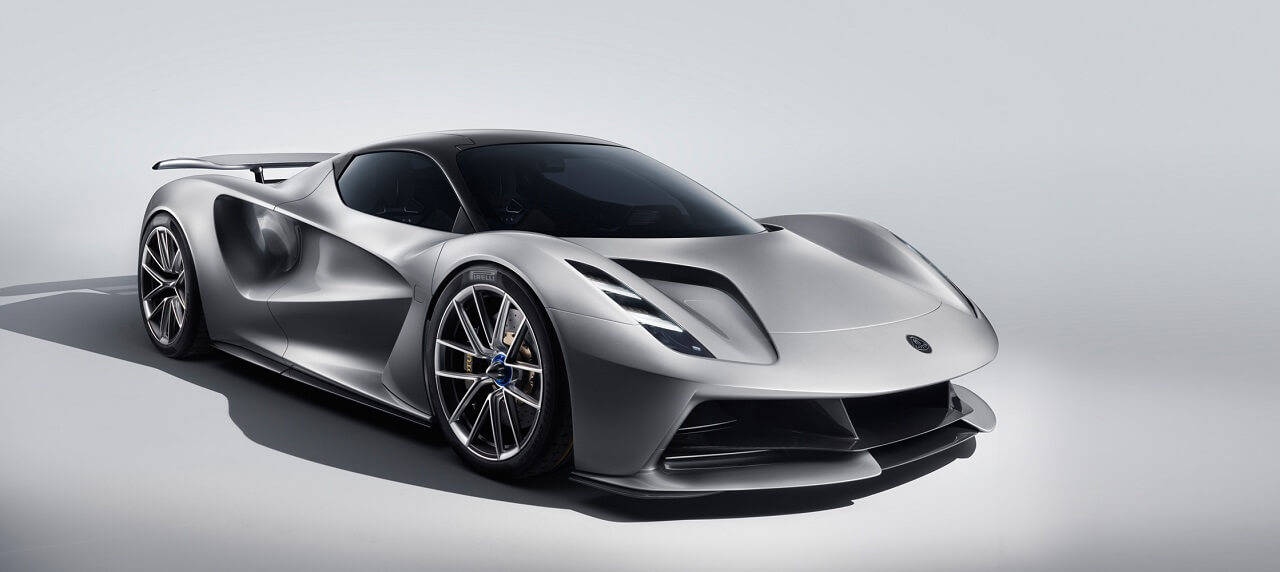 British supercar maker Lotus was acquired by Chinese automotive brand Geely in 2017, and the combo is now unveiling the first fruit of that union with the new Lotus Evija. Pronounced as 'e-vi-ya,' the car is poised to become the most powerful production car in the world, and the look isn't half bad as well.

Pulling close to 2,000 hp, only 130 Evijas will be made, with production set to start in 2020. Each will have a GBP1.5 million starting price, which translates to over PHP95 million.

To be precise with the power output, the Evija makes 1,972 hp courtesy of four electric motors, each one assigned to a single wheel. Top speed is over 320 kph, and acceleration from 0-to-100 kph is achieved in under 3 seconds. As for the electric motors' range, Lotus wants the car to be able to do over 400 kms, which is immediately impressive considering the power it generates.

The British car brand is also touting a 0-80 percent charging time of 12 minutes, with full charge requiring only 18 minutes total time. And this is only on 350kW chargers. When they incorporate 800kW charging technology in the future, Lotus says a full charge will only take just nine minutes tops.

As for the body construction, the Evija uses an ultra-lightweight carbon fiber monocoque chassis for a 1,680 kg vehicle weight, which subsequently makes it the lightest production EV car. The battery pack is mounted in the middle, mirroring the mid-engined layout of many Lotus sports cars past.

Aside from being the fastest and lightest production EV car, the Evija is also the first to use a main and dipped beam laser-lighting technology, further cementing the UK brand's reputation as the world leader in high-performance, advanced technology automotive manufacturing.

"The Lotus Evija is a car like no other," said Lotus Cars CEO Phil Popham at the car's London launch. "It will re-establish our brand in the hearts and minds of sports car fans and on the global automotive stage. It will also pave the way for further visionary models."

"This is another amazing moment in the history of our company. The Evija is a true Lotus in every sense--it has been developed with an unwavering passion to push boundaries, to explore new ways of thinking and to apply ground-breaking technologies," Popham added.

The Evija also ushers in a new design language for Lotus, which the brand is prepared to evolve further in its future cars. One of the most prominent features of this new design is the dramatic Venturi tunnel running through each rear quarter. Inside, fully adjustable racing seats and a multi-function steering wheel ensure utmost ergonomic comfort even when the car is pushed to its boundaries.

[gallery columns="4" size="vw_two_third_thumbnail_no_crop" ids="62260,62261,62262,62259">

"We studied how Le Mans race cars use air flow creatively to go over, under and around the vehicle, but also through it," said Russell Carr, design director at Lotus Cars. "This concept of 'porosity' is key to the Evija and has enabled us to create a timeless design with exceptional amounts of downforce."

Matt Windle, the brand's executive director of Sports Car Engineering, said in closing: "Every element of the Evija has been meticulously analyzed and validated. Precision engineering is nothing without human engagement, and that's why technology with soul is the benchmark for this and every Lotus."
Read All
Featured Articles