Volkswagen PH hypes up T-Cross launch today with vehicle-spotting campaign
Volkswagen Philippines is set to launch by noontime the T-Cross as part of the brand's move to reintroduce a global nameplate to the local market.
But the vehicle introduction will certainly not go unnoticed as aside from doing a virtual launch through its Facebook page, Volkswagen Philippines has launched a vehicle- spotting program where participants get a chance to win prizes.
The public is enjoined to participate in the #TCrossTrendspotting campaign, wherein they can send photos of random T-Cross sightings—be it on the road, at the dealerships or in any location—to the official Volkswagen Philippines official social media pages.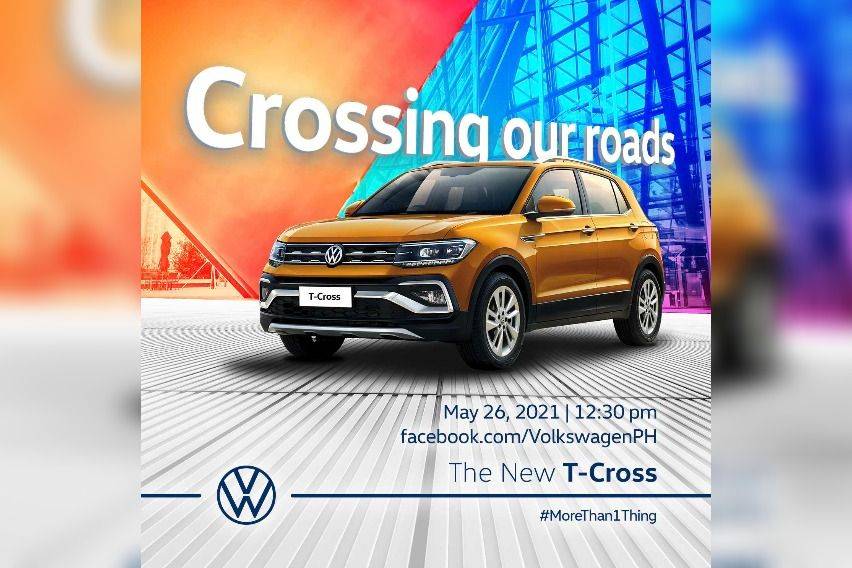 The photos must have a brief caption explaining their impressions of the vehicle, along with the hashtags #TCrossTrendspotting and #MoreThan1Thing. This activity will run from May 26 until June 30, 2021.
But this is not just for the Ayala-backed distributor's benefit, as five winners will be chosen to receive an entertainment gadget from this initiative.
Volkswagen Philippines said that the program "not only showcases the beauty and trendiness of the T-Cross, but also provides the excited motoring public "with various glimpses of the crossover in different surroundings and conditions."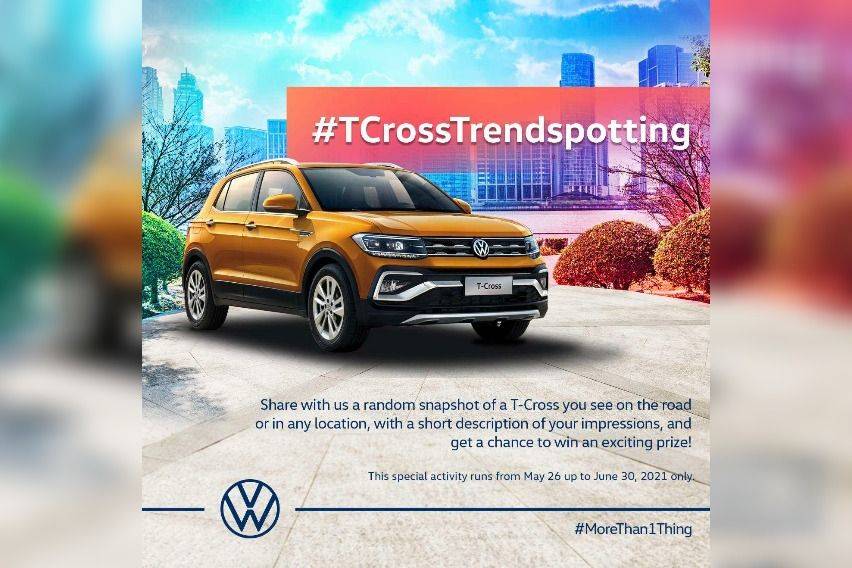 Further, the local Volkswagen distributor said that due to "overwhelming public demand," its introductory price discount of ₱30,000 will be kept until June .
According to the company, the photos—along with introductory price offers and the cash discount upon reservation during the promo period—"make it so much easier for them to decide that the T-Cross is, indeed, that one missing piece in their own lifestyles."
Photos from Volkswagen Philippines
Also read:
The Volkswagen T-Cross, priced from P1.068-M, will be launched May 26
Volkswagen PH says T-Cross expected to be priced between P1.1M and P1.3M