Chevrolet Cruze
This model is no longer with production
Big Saving!!
Save upto 63% ! Find the best deals on used Chevrolet Cruze in Philippines
Find Second Hand Cruze By Year
Second Hand Chevrolet Cruze
Cruze 2015

Starts @ ₱520,000

1 Used Cars Available

Cruze 2012

Starts @ ₱320,000

2 Used Cars Available
Chevrolet Cruze Latest Updates
Chevrolet Cruze is a popular sedan in the Philippine market that is known for its excellent performance, stylish looks and driving comfort. There are two engine options offered in the Philippine market – a 1.8-litre petrol engine that makes 142 PS of power and 177 Nm of torque and a 2.0-litre inline-four engine that makes 163 PS of power and 360 Nm of torque. The Cruze boasts a spacious cabin that is laden with features like keyless entry, automatic climate control, engine start-stop button, automatic headlamps, cruise control etc. As for the safety, the Cruze is equipped with features like airbags, ABS with EBD, parking sensors, crash sensors, traction control and rear camera to name a few.
Chevrolet Cruze Colors and Images
All
Colors
Exterior
Interior
Cruze Owner Reviews
Based on
10 Customer Reviews
Chevrolet Cruze Reviews
Elegant design and effortless handling

I admire my Chevrolet Cruze for its seamless handling and exceptional design. The premium design of this incredible creation makes it a definite head-turner. The amazing ride quality is another impressive factor of this ride. The bonnet is shiny and the lights are quite luminous and facilitate driving in the night. The engine is also quite powerful and generates around 140 hp which is quite decent for any car. Driving this luxury is quite fun because of the numerous interior features. I love this amazing ride because of its stunning performance and spectacular design. I believe that it will impress any rider with its stunning performance.

Nathaniel Sunday Jan 30, 2022 14:16:09

An exemplary ride experience

I have driven the Chevrolet Cruze for about two years now and am pretty convinced by its sheer power and exhilarating ride quality. The vehicle is a Chevrolet clever production. It offers everything you might want in a practical car that will take you away from the congested highways. I have to travel frequently, and a tight steering or gearing system would aggravate the situation. This vehicle features a power steering wheel, which makes handling far too smooth. The manual transmission and up to 2000cc displacement engine offer comfortable road travel. The automobile also has 170 mm of ground clearance. Overall, this is a fantastic and worthwhile buy that completely meets my needs.

Esteban Sunday Jan 2, 2022 06:05:34

Compact car with a plush interior

A very compact all-rounder car this is. This I can vouch upon with ease when it comes to my vehicle- Chevrolet Cruze. I have nothing to complain about when it comes to this choice. The interior part exudes a posh feel which adds a sense of pride in me since I owned it. The front part of the car specifically I cherish for its intense aggressive feel. Power-wise this is indeed not a very commendable choice. Though the car offers adequate power. The exterior lines on the car have added a dashing feel to the vehicle overall.

jhaerix Thursday Nov 25, 2021 17:46:22

Good driving dynamics

I have had the chance to drive the Chevrolet Cruze and I must say that I was pretty impressed with its driving dynamics and handling. The steering is very responsive and you are able to easily turn around sharp corners even at a decent speed. Moreover, the braking system does a great job of controlling all the power that engine churns out. On the inside, there is good comfort for both the rows. The cabin is not very feature-rich, but if you want to buy a Cruze, buy it for its driving performance rather than luxury. The upcoming Cruze will surely be more stylish and feature-rich, which is why it is a good choice for Chevrolet fans.

Antonio Friday Sep 17, 2021 16:46:44

Outstanding Performer!

Since the launch of the Chevrolet Cruze on the coast of the Philippines, I have heard a lot about its driving dynamics. Before taking the last step, I did some research on this stylish sedan and so I was not that surprised when I actually started using this car. Pickup engine driving at high speed on city streets ensures both speed and stability. Also worth noting are the available all-wheel drive disc brakes, which provide powerful braking performance rarely seen in this type of car segment. Honestly, the outstanding performance credit goes to the engine, suspension and steering system.

Arnulfo Wednesday Aug 11, 2021 15:00:30
Chevrolet Cruze News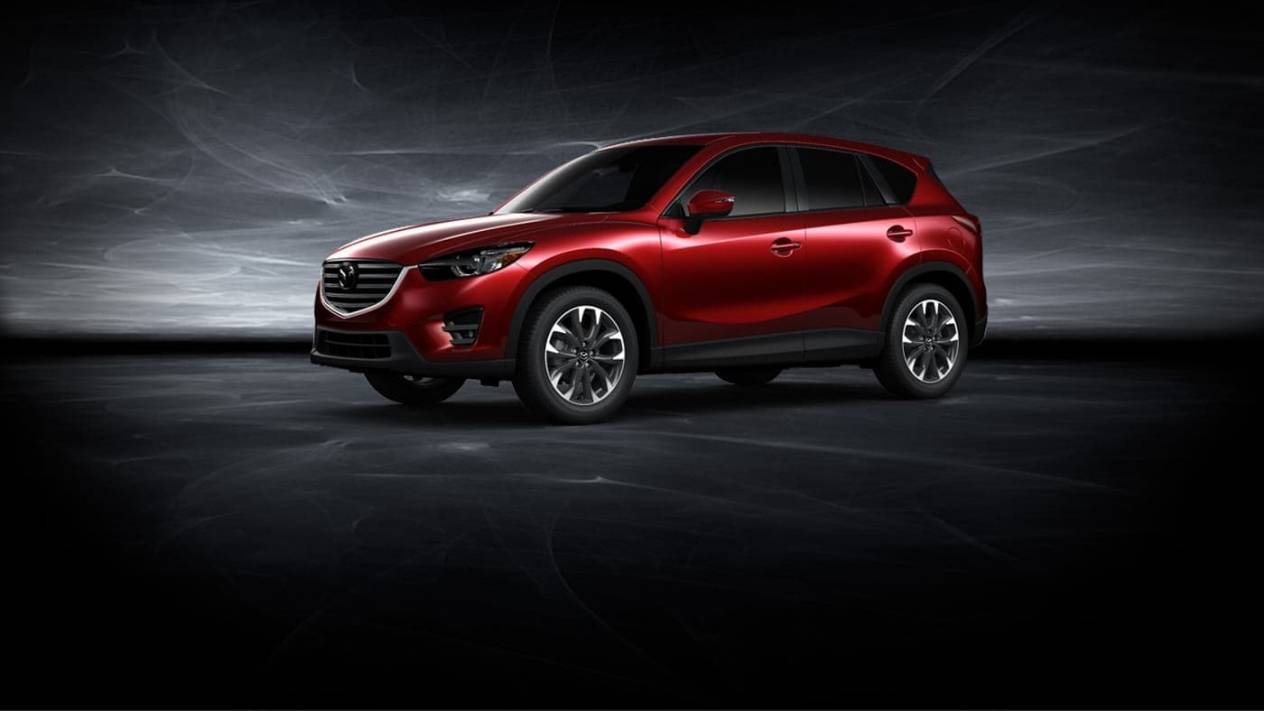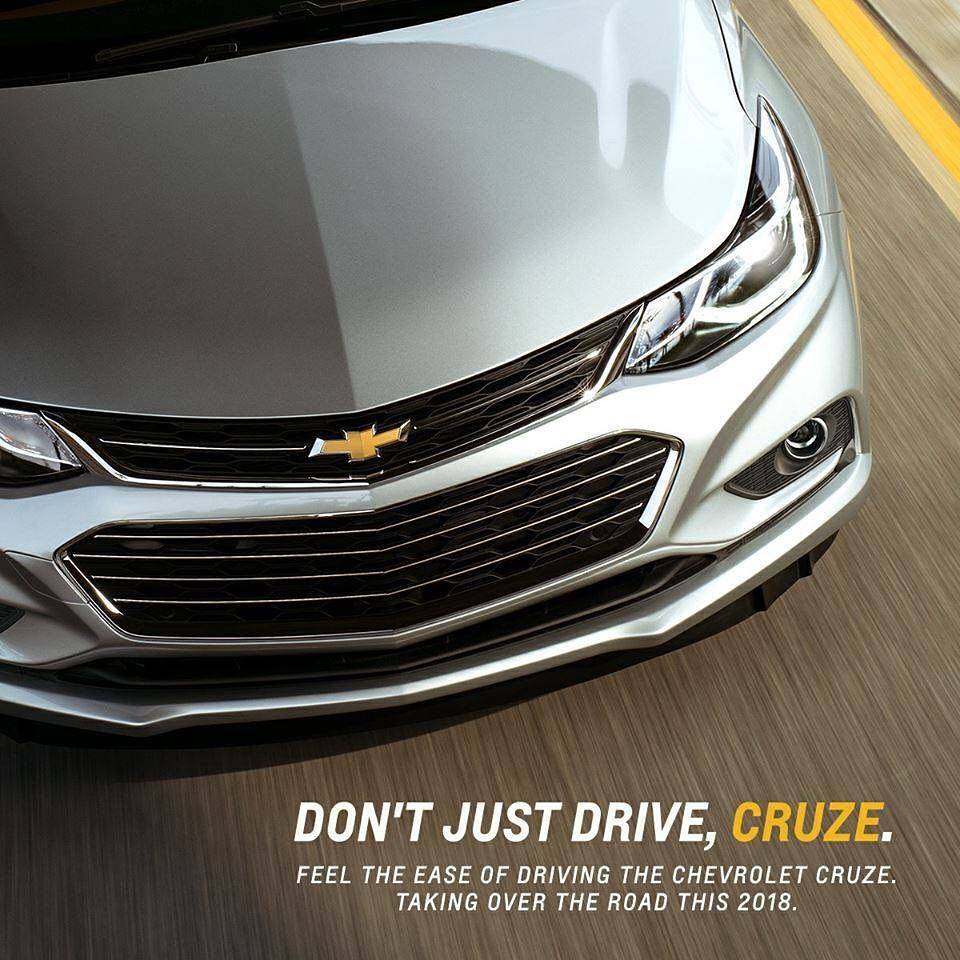 Automotive News
Chevrolet Cars
Chevrolet Cars

Find Second Hand Cars By City
Second Hand Chevrolet Cars
Second Hand Chevrolet Cars
27 Used Cars Available

Starts @ ₱698,000

5 Used Cars Available

Starts @ ₱350,000

5 Used Cars Available

Starts @ ₱3.778 Million

4 Used Cars Available

Starts @ ₱390,000

2 Used Cars Available

Starts @ ₱220,000
Second Hand Chevrolet Cruze by Budget
Under P500,000
Under P1,000,000
FAQs on Chevrolet Cruze
Answers to most common frequently asked questions (FAQs) on Chevrolet Cruze
What is the Chevrolet Cruze 2022 Price Philippines?

The Chevrolet Cruze Price Philippines starts from ₱858,888 and goes upto ₱1.104 Million.

What is the Lowest Monthly Installment for Chevrolet Cruze in Philippines?

The lowest monthly installment for Chevrolet Cruze in Philippines starts from ₱14,734 with Down Payment ₱171,800 for 60 Months.