2018 Bangkok Motor Show: All-New Suzuki Swift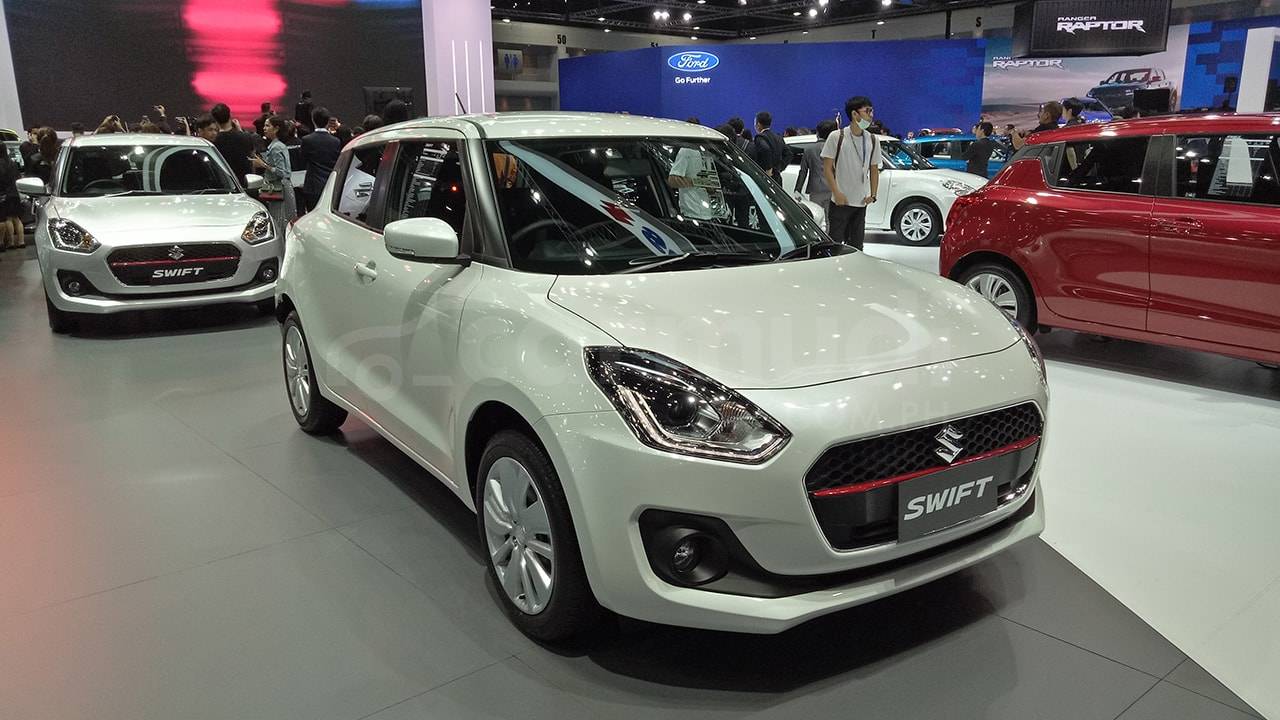 The all-new Suzuki Swift has finally arrived in Asia via Bangkok, a year after its global debut at the 2017 Geneva Motor Show.

Though the compact hatchback has only been on sale in Thailand for a month, Suzuki Motor (Thailand) is reporting that it has already received over 4,000 reservations for the vehicle.

"The first lot of Swift cars has been delivered to customers in late February of this year," said Suzuki Motor (Thailand) President Yoji Murosaka in a statement. "Such number of bookings in a very short period indicates customer preferences for outstanding cars with a sport design and useful functions."

The all-new Suzuki Swift has a 1.2-liter K12M engine with DualJet injection system that produces 83 hp and 108 Nm of torque through a continuously variable transmission (CVT), with the combination supposedly being so efficient that it has a fuel consumption of 23.3 kilometers per liter based on Thailand's Eco Car Phase 2 program.

The new Suzuki Swift utilizes the Japanese carmaker's 'Heartect' Platform which makes the car lighter than the previous model but still rigid. Other systems onboard incude Idling-Stop Technology which reduces the amount of fuel wasted while the vehicle is idling in traffic, Hill Hold Control, Electronic Stability Program which helps reduce the vehicle's turn radius to only 4.8 meters, and six airbags.

Inside, the all-new Suzuki Swift has  a new D-shaped steering wheel and a seven-inch Suzuki Smart Connect touchscreen infotainment system that supports a navigation system and smartphone integration via Bluetooth.