A Lasting Affair: A '90s L300 Versa Van Testimonial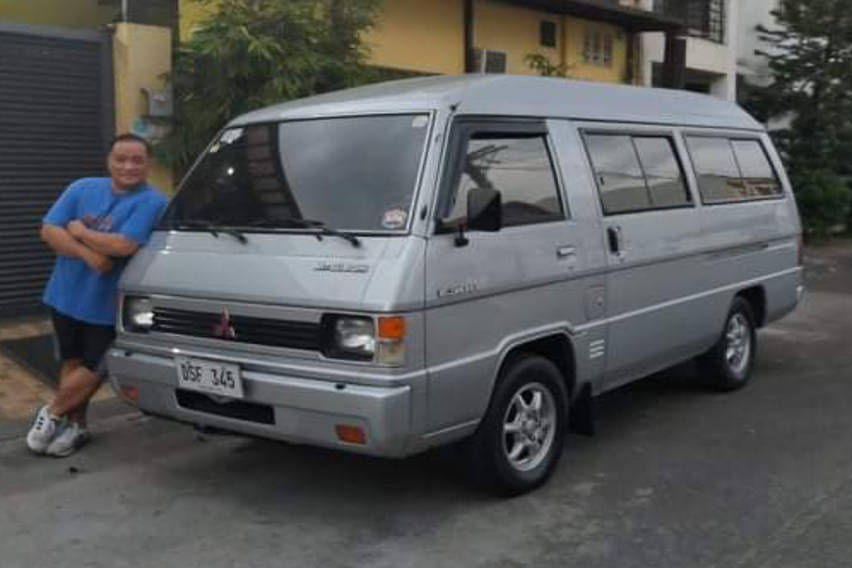 There's more to owning a vehicle than meets the eye. And that's what this '90s L300 Versa Van owner's story is about. 

Dr. Ronald Anthony Fernandez is a dentist by profession and a family man at heart. He initially owned a Mitsubishi Space Wagon, but had the opportunity of owning an L300 Versa Van. "We didn't plan to buy a van but my patient offered it to me at a very good price so we decided to acquire it because we needed the space for family outings. We were using the Mitsubishi Space Wagon at that time and my family outgrew the MPV." 

An avid Mitsubishi fan, Doc Ronald needed no further convincing when he had the chance to own another vehicle from the Japanese car manufacturer. His loyalty to the brand began when his father bought a Celeste which he and his brothers easily fell in love with.

"The thing I like the most about Mitsubishi is it always makes a vehicle that caters to the needs of the consumer! They bend edges to give us the best," said the 51-year old dentist. And like most car owners, he believes that parts availability, reliability, price, and comfort, are some of the most important considerations one has to make when buying a new vehicle. And yes, his L300 Versa Van ticked all of those boxes. 

The Mitsubishi L300, considered a utility van and people-hauler, thus, gave the doctor years of service and reliability. But with genuine love and care, Doc Ronald's van looks better than most 24-year-old vehicles. Just check how clean the dash, seats, and carpets are.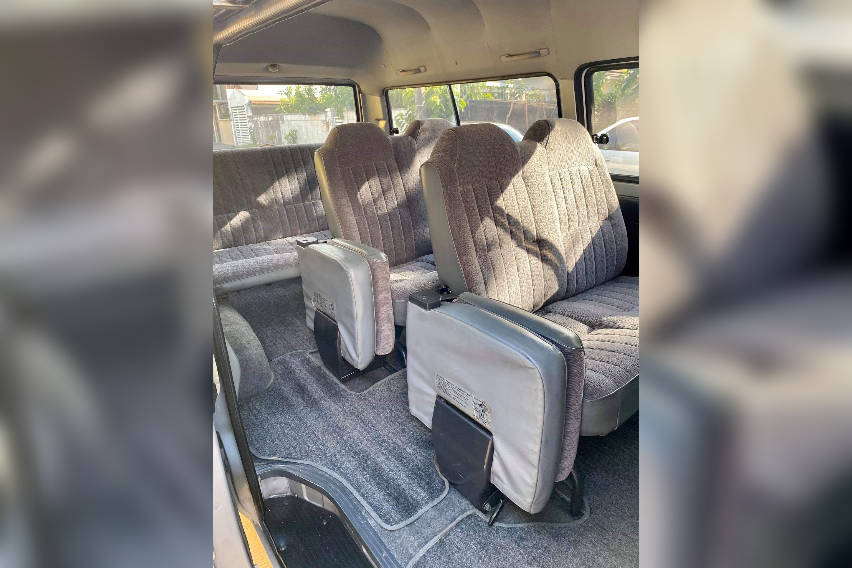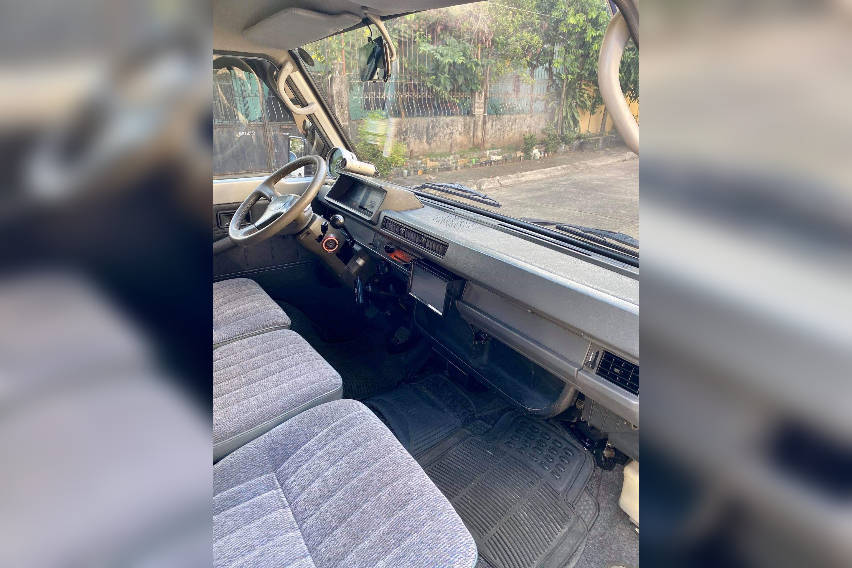 "Mitsubishis are reliable workhorses! Until now, this fact is still very much proven by my 1997 L300 Versa Van," said Doc Ronald, who is a driver of 30 years. His experience with the two-decade van proves that when you love your vehicle, it'll most definitely love you back. That said, the Mitsubishi L300 has become a staple in the doctor's garage. 

Although the iconic L300 Versa Van has been replaced by the updated variant, it still offers the same appeal. Here's what today's L300 van has to offer. 

The new L300 now stands at 1,915mm tall, slightly towering over most utility vehicles in the same category. Plus, the increased cab height lets you enjoy more visibility when driving in tight spots. Furthermore, it measures 4,440mm long and 1,695mm wide, giving you enough road presence while still being maneuverable. It's compact build also comes in handy when parking spaces become a problem. 

Under the hood, the new L300 offers a 2.2 liter (Euro-4 compliant) engine. Compared to the old 200N drives, the 16-valve turbocharged diesel engine provides 40% more torque and pulling power. Befitting its quintessential family carrier heritage, the new L300 can carry up to 1,215 kilograms of load making it ideal for family outings or for when you need to haul heavy loads. The rich history of the nameplate's reliability and versatility is further enhanced with the refreshed L300 which is now marketed as a utility vehicle rather than a family carrier. 

The new L300 offers a semi-elliptic leaf spring arrangement. giving you a highly developed suspension system that keeps everyone comfortably seated while on the road—if you're using the L300 as a service vehicle, that is. On the other hand, if you're using it to haul cargo, this means that it won't easily get damaged during transit making it an ideal vehicle to transport a wide variety of goods. At the same time, the L300 offers an independent wishbone and coil spring suspension with stabilizer arrangement so you're also as comfortable as possible. 

Today's Mitsubishi L300 enjoys more structural rigidity, making it more suitable as a utility van. But for Doc Ronald, the Versa Van will remain a family vehicle and a treasure trove of memories. 

For the uninitiated, the Mitsubishi L300 Versa Van dominated the local car industry even before the names Grandia and Starex became household staples. "This is the reason I chose a Mitsubishi Lancer Box Type GSR when I bought my first car. And that is why we also have a Montero Sport now, because we believe that it is still a brand we can rely on!" 

Many will relate to the doctor's experience with his beloved vehicle. In fact, many of these well-maintained vans do serve as family rides for the usual weekend grocery runs. And while they can now be considered a local pop-culture icon as the vehicle of choice for most Filipino action film antagonists, they will always have a special place in our hearts.