Aston Martin named champion of Le Mans 24 Hours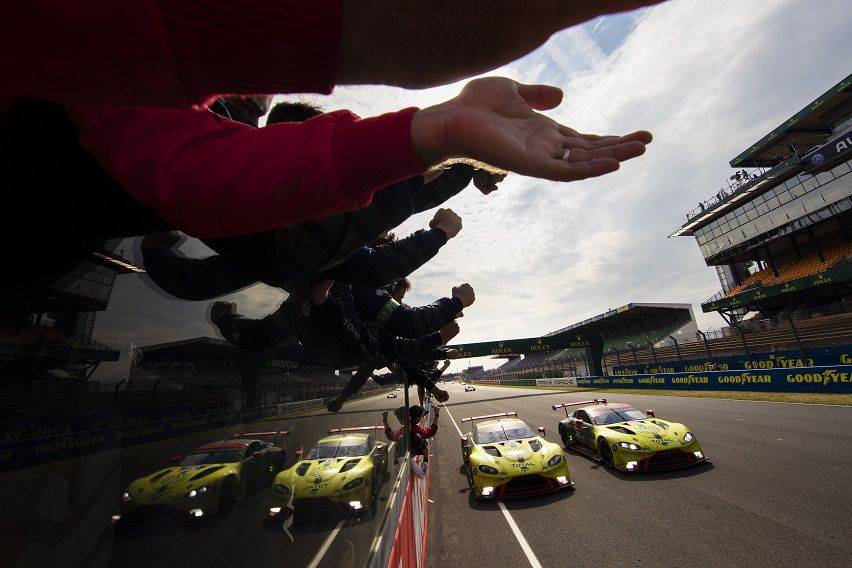 The dust has settled on the 24 Hours of Le Mans, and Aston Martin has emerged as the overall winner, recording its best ever result by winning both GT classes and having three crews erecting their respective trophies at the podium.
Maxime Martin, Alex Lynn and Harry Tincknell nabbed GTE-Pro honors after a riveting performance in the #97 Vantage GTE against the works team Ferraris, while TF Sport prevailed in GTE-Am with works driver Jonny Adam and Charlie Eastwood, and teammate Salih Yoluç.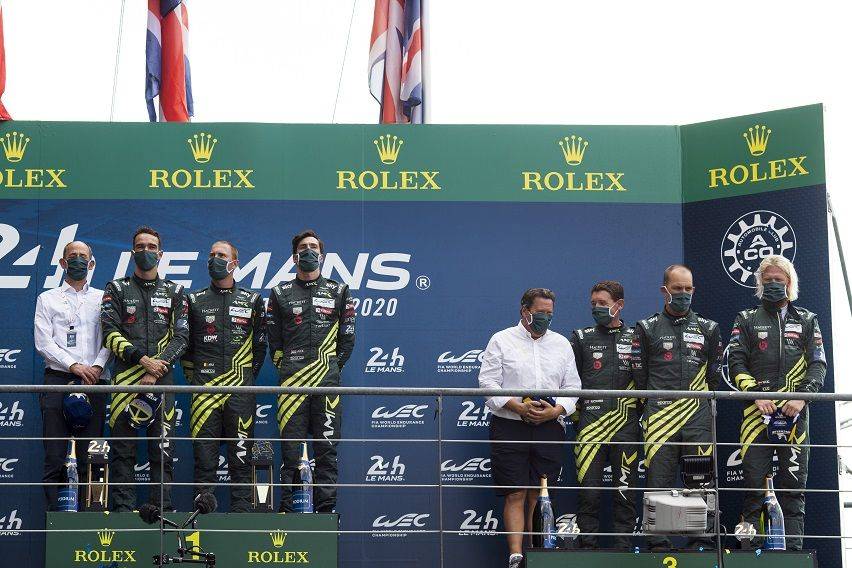 The Ferrari works team, last year's winner, certainly made Aston Martin work hard for the win, even casting doubt on the British marque's ability to secure the podium finish early in the race as the Italian Horse led for much of the night.
Lynn, whose 03.10 lap time is the fastest lap of the GTE classes said about the win: "I won't lie, that was emotional… I had a few tears on the last lap. I have driven this exact car for the last three years and so much hard work and sweat has gone into it. It honestly feels incredible."
Tincknell became the difference maker Sunday morning when he overtook Ferrari's Serra and snatched the lead into the second Mulsanne chicane.
With the GTE Am win, Aston Martin held firm to the WEC GTE Am drivers' title going into the season finale at Bahrain International Circuit.
Nicki Thiim and Marco Sørensen, who were joined this weekend by Richard Westbrook, will also take the WEC pro-class drivers' title to the wire, as the group now leads teammates Lynn and Martin by just 15 points after taking third place in the GTE Pro class.
However, it's not all sunshine and roses for Aston Martin, as long-standing Paul Dalla Lana's extended pitstop erased his chances. The Canadian posted a blistering pace along with his teammates Augusto Farfus and works driver Ross Gunn, but that ill-advised pitstop ultimately became their disheartening downfall.
Nevertheless, the trio of podiums at the double-point-scoring event was enough for Aston Martin to take the WEC Manufacturers' title for the first time – the British manufacturer crossed the line 76 points ahead of Porsche and 97 ahead of Ferrari.
"I am extremely proud of everyone who has played a part in this momentous victory today," said Tobias Moers, Aston Martin CEO. "To win both GTE classes and the WEC Manufacturer's title is testimony to the quality of both the team, the Vantage GTE and the Vantage road car that is the basis of the race car."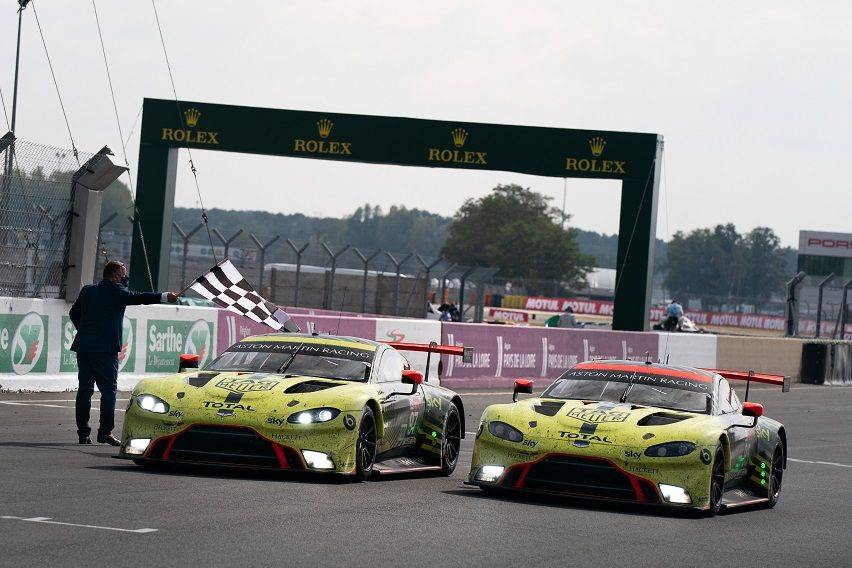 Photo/s from Aston Martin
Also read:
Aston Martin reveals Airbus ACH130 Aston Martin Edition Helicopter
Read All
Featured Articles
Featured Aston Martin Cars