Changan PH 'lites up' 2022 with newest promo
Changan Motor Philippines, Inc. (CMPI) announced the launching of its newest promo in time for the celebration of the Year of the Tiger.
KEY TAKEAWAYS
What are the models covered in the promo?
These are the Changan Alsvin, CS35 Plus and CS75 Plus.
Till when is the promo offered?
The promo is up until February 15, 2022.
Dubbed as the "Lite Up the New Year," the promo will help buyers of the Alsvin, Changan CS35 Plus and CS75 Plus to get the best "'litest' and friendliest deals from January 10 to February 15, 2022.
The Changan CS75 Plus 1.5 5AT — which is currently priced at P1.379 million — can be availed with as much as P105,000-discount for cash buyers or with a monthly amortization of P28,214 (based on a P77,580 downpayment, 36-month computation).
Meanwhile, the Changan Alsvin is offered in various options. Its entry level trim (1.4 MT), retailed at P629,000, has an option to be bought with a P90,000-discount for cash buyers or with a monthly term of P12,869 with no down payment required.
Priced at P689,000, the midrange variant of the subcompact sedan (1.5 DCT) is offered with either a P95,000-price reduction on cash payment or have it on a P1,030-down payment.
The top-of-the-line 1.5 DCT Platinum (pegged at P739,000) can be acquired on a zero-down payment deal or through cash payment and get a P105,000-price slash.
Lastly, the Changan CS35 1.4 7DCT is being sold with a P100,000-discount for those paying outright cash or P23,918 monthly amortization.
According to CMPI, all financing payment options come with one-year comprehensive insurance, three-year vehicle registration, chattel mortgage, as well as standard freebies like car tint, floor mats and seat covers.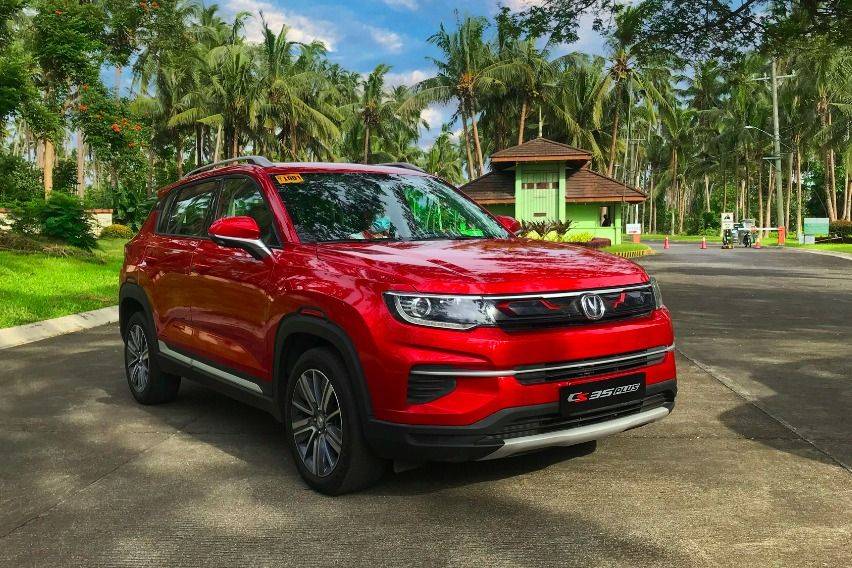 Further, the Vital 5 Aftersales package is a comprehensive suite of expert car care and maintenance services designed to deliver a confident ownership experience in the new normal and beyond, headlined by the five-year or 150,000-kilometer mileage warranty and free preventive maintenance service for the first year or first 20,000 kilometers (whichever comes first).
CMPI President Ma. Fe Perez-Agudo said that the latest promo is their way of expressing gratitude to their growing customer base "that boldly 'made that change.'"
"We look forward to a roaring year with you, with more exciting offerings to match your most varied needs, preferences, and budgets—all backed by our brand promise of Lasting Safety," Agudo was quoted as saying.
Photos from Changan Motor Philippines, Inc.
Also read:
Changan Motor PH inaugurates brand's first dealership in Central Luzon
Taking on the heavyweights: Changan Alsvin 1.5L DCT Platinum