Ford and Waze Team Up to Offer Hands-Free Navigation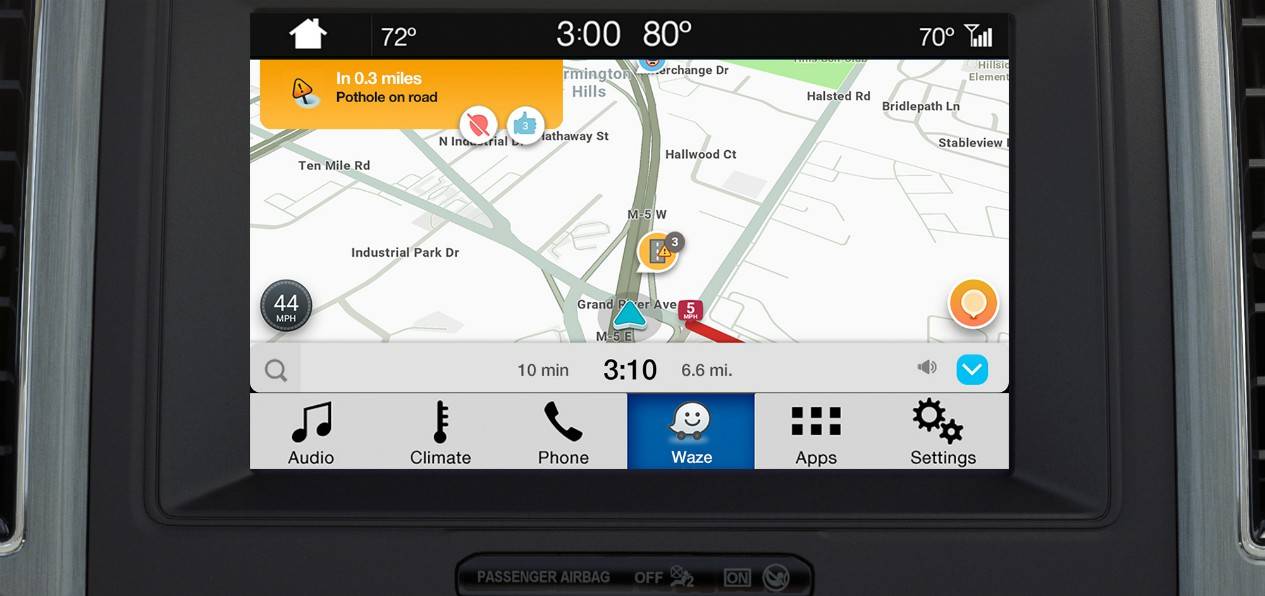 If your Ford vehicle comes equipped with the SYNC 3 smart entertainment and vehicle information system, then you've got something to rejoice about, because the American car brand has teamed up with Waze--the popular community-based traffic and navigation app--to give you the power to integrate the app onto your vehicle touchscreen and operate it with your voice.
Ford owners can simply connect their Waze-ready Apple iPhone to their Ford vehicle's USB port and view the app as it is projected onto the vehicle touchscreen. The Ford Sync AppLink lets users view the app on a larger display and have voice guidance through their vehicle's microphone and speaker system. Users are then provided easier access to Waze's features including finding efficient traffic routes, reporting traffic accidents and identifying accurate arrival times.
"Our goal is to make it as easy as possible for people to access the smartphone features, apps and services they care about most in the car, without having to pick up their device," said Don Butler, executive director, connected vehicle platform and product, Ford Motor Company. "With Waze, our customers get the benefits they're accustomed to with the added luxury of experiencing them on a bigger screen."
Of course, there's bound to be some disadvantages, the first of which is that the service is only available to Apple iPhone owners. Android phones are excluded, at least for now. The system isn't Bluetooth compatible either, so you'll need to plug your phone in via the car's USB port. Despite this drawbacks, the fact that you can control Waze via voice command should come as quite the enticement.
Read All
Featured Articles