Ford's 3D-Knitted Seats Could Revolutionize Car Seating as We Know It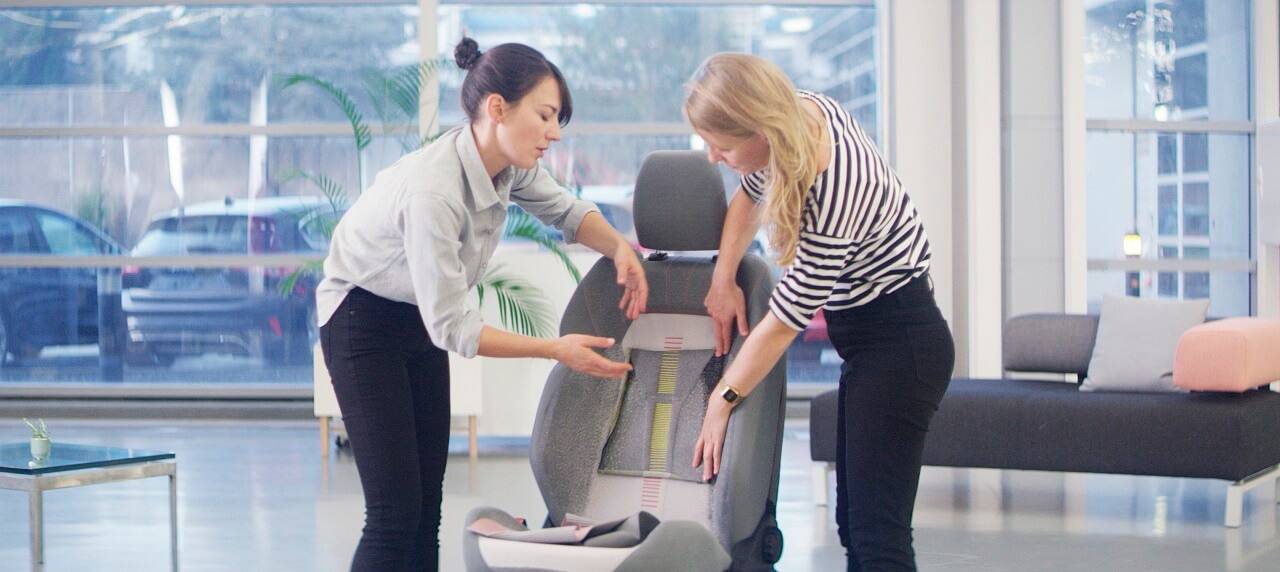 You've seen 3D-printed objects made out of metal or resin, but what about one that's made of fabric? Employing production methods used in making shoes, clothes and furniture, Ford is developing a way to make 3D-knitted seats, which basically gives Ford owners the power to design their own seat covers.
The new 3D method also allows for truly bespoke seating—from more pockets to softer padding, to the use of more breathable materials. It also allows for the incorporation of more tech into the seats, including WiFi connectivity, integrated heating, door and window controls, wireless smartphone charging, and even sensors to monitor the driver's health.
Further customization can potentially include distinct color combinations and graphics, plus seasonal and region-specific designs.
"We love to personalize our possessions and as part of our Human-Centric Design process we are exploring how to achieve this through seat covers that could also offer intuitive functionality," said Anais Castinel, interior designer, Ford of Europe. "3D knitting offers intriguing possibilities that push the boundaries of design and make journeys more comfortable and convenient for the driver and passengers."
With digital technology controlling the car seat manufacturing process, there's zero waste material. And the process is dramatically simplified since no cutting or sewing involved. With less material and labor involved, the process is better for the environment and better for Ford from a cost perspective.
 "Any part of the interior made from material has the potential to be 3D-knitted," says the press release for the new Ford tech. "The dashboard and doors could feature designs that appear different depending on the angle from which they are seen. Logos and graphics might be added to the upholstery using this effect."
Other benefits include creating covers without any stitching, using different yarns (polyester, wool, silk, carbon fiber, and even recycled materials), and having unique designs for children or pets. Likewise, the method also makes it easier to create the best fitting seat shape and reduce imperfections such as wrinkles.