Foton PH presents vaccine transport solution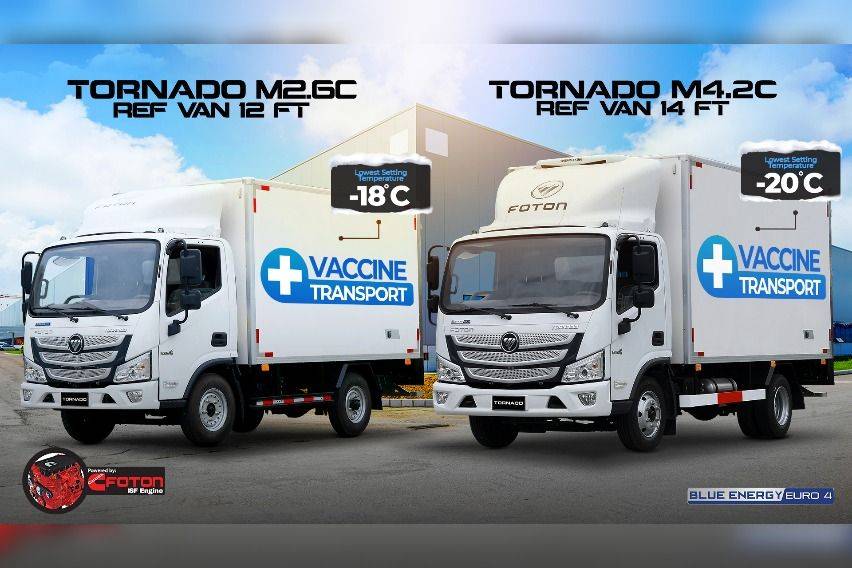 With the country now trying to fast-track the distribution of the COVID-19 vaccine, Foton PH presents transportation solutions for the much-needed doses.

According to FMPI, the Foton Tornado Ref Vans are built using components from world-known brands and are equipped with the best technologies "to bring the vaccine fast, safe, and in its optimal condition to its intended recipients."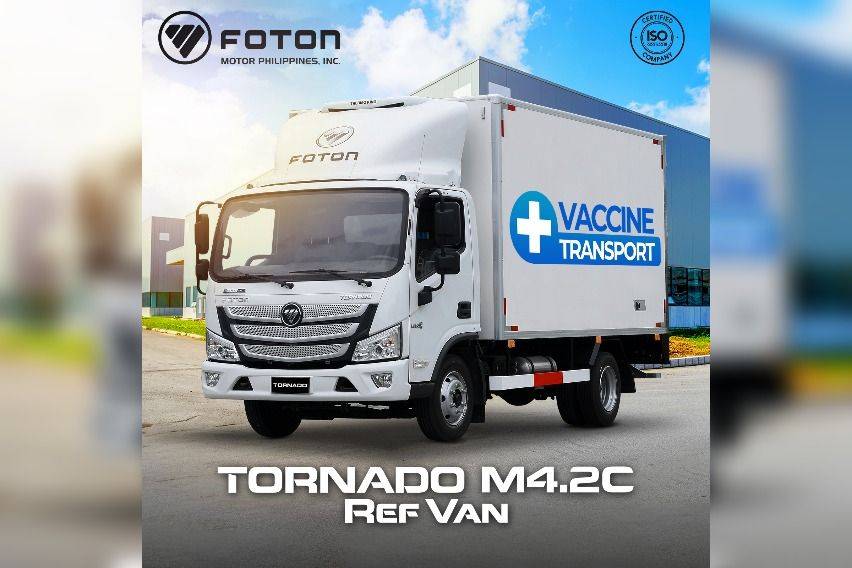 Depending on  the requirements,  Foton presents two models of the Tornado   Ref Van to choose from: the Tornado M4.2C, and the Tornado M2.6C. These two are both equipped with a US-designed Cummins turbo-diesel engine and the pioneering transport refrigeration Thermo King, which started it all some 80 years ago.

The Tornado M4.2C Ref Van is fitted with a Cummins 3.8L ISF diesel engine that churns out a maximum of 154hp and 500Nm of torque—powerful enough to carry the 4.2 tons of payload within its 14-foot long body. This offer comes with a refrigerated storage area that can go as low as -20 degrees Celsius—a critical temperature for mobile refrigerated vans for the specific purpose of moving temperature-sensitive medicines.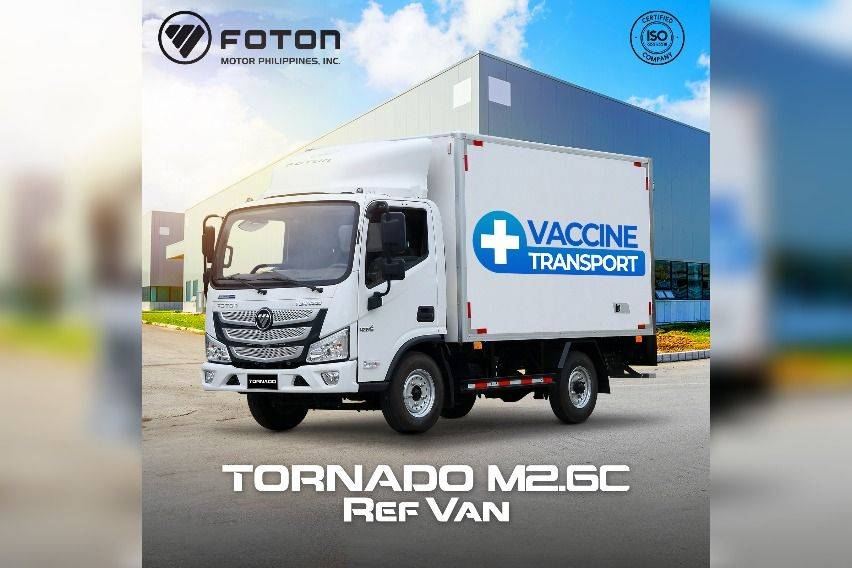 On the other hand, the Tornado M2.6C Ref Van is powered by a Cummins 2.8L ISF diesel engine that is able to dish out peak numbers of 129hp and 310Nm. This very capable 12-foot commercial vehicle has a payload capacity of 2.6 tons that can haul thousands of vaccines in a single trip.

Its closed storage can maintain temperatures as low as -18 degrees Celsius and its carge will also be properly spaced and placed within its large refrigerated body storage secured by a durable mechanical lock.

Those who are eyeing to purchase the Foton Tornado Ref Van offers may now check out the nearest Foton dealer or contact the sales hotline at 0999-999-9998.

Photos from Foton Motor Philippines Inc.