Go Camping with the MINI Countryman with the AutoHome Roof Tent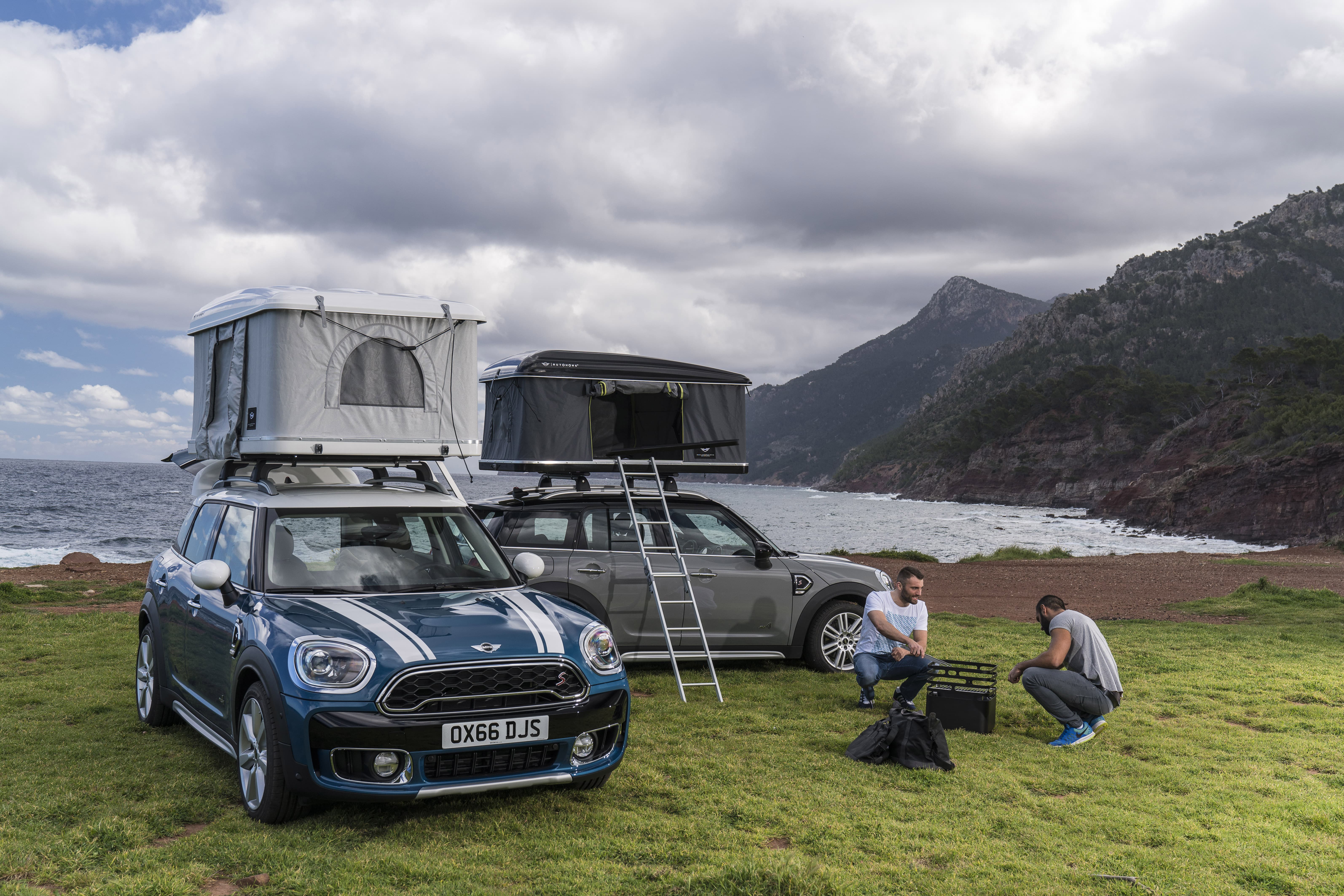 Testing the off-road prowess of the ALL4 all-wheel drive system of your MINI Countryman has become even more enjoyable as roof tent manufacturer AutoHome has created a model "that perfectly matches both the look of the new MINI Countryman and the current MINI brand design."

Designed by AutoHome in cooperation with the MINI Design Team, the roof tent is mounted on the standard roof rails and the model-specific roof rail carrier of the MINI Countryman without the need for tools.

When closed, the AutoHome roof tent resembles that of a roof-mounted transport box, with the fiber-glass housing being aerodynamically shaped to reduce air resistance and wind noise. To deploy the tent, three safety clasps--two at the front and one at the rear--only need to be released and the tent superstructure itself is raised by four gas-pressure springs. Once deployed, the interior height of the roof tent measures 94 cm while length and width are at 2.1 and 1.3 meters, respectively--enough space to accommodate two occupants overnight. Included with the roof tent are a high-density mattress with cotton cover, two doors and two windows with zips, close-meshed mosquito nets at all openings and a battery-operated LED interior light, as well as luggage nets and pockets to stow personal items. Access to the roof tent is through a solid aluminum ladder while a stable cover and outer walls in special high-quality fabric provides protection from the rain while offering optimum ventilation.

Of course, being a MINI, the AutoHome roof tent is available in either black or white " in keeping with the contrasting colors for (the) roof and outside mirror caps for the new MINI Countryman."

The MINI AutoHome roof tent is available in MINI Global City, MINI Retail Outlet in Molito Alabang and MINI Cebu for only P250,000, including the original MINI Crossbar.