Hino 300 Series trucks get upgrades
Hino Motors Philippines (HMP) announced that the 300 Series — which was introduced early this year — has been fitted with several upgrades to make truck driving more comfortable.
KEY TAKEAWAYS
What are the improvements that can be found on the Hino 300 Series?
Its new features include SRS airbags and anti-lock brakes, USB and Bluetooth-capable entertainment system, four-piece air-conditioning vents in select variants, power doors and windows, and overhead consoles.
How many trims does the Hino 300 have?
The Hino 300 Series has a total of 11 variants.
In a statement, the local distributor of the Japanese marque said that the Hino 300 in fully-automatic transmission was designed "to fill the gap in the steadily increasing demand for small-lot delivery vehicles."
"The pandemic has prompted great changes in transportation and logistics. As e-commerce continues to grow, so does the need for more small cargo carriers and drivers who can conveniently operate them. Hino's new light duty truck with a true automatic transmission addresses this concern, offering great ease in operability that even new and less-skilled drivers can drive with much confidence and safety," HMP President Mitsuharu Tabata was quoted as saying.
HMP also said that the XZU600LA fully automatic truck features an SRS airbag and anti-lock brake system. The company said these features, when paired with the automatic transmission, contribute to the "overall safety of the driver, vehicle and cargo."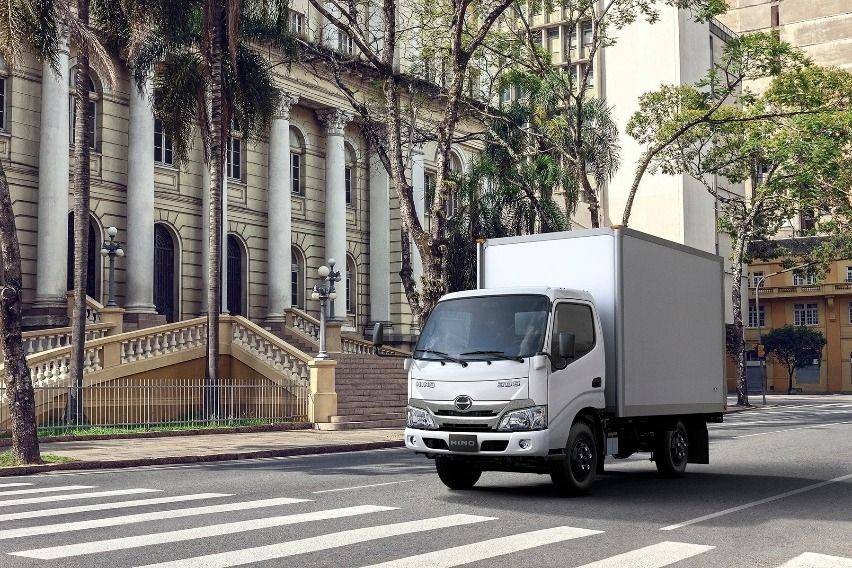 Further, the new Hino 300 Series is also equipped with USB and Bluetooth-capable entertainment system, four-piece air conditioning vents in select variants as well as power doors and windows and overhead consoles for added convenience.
"At Hino, we provide only the best for our customers. With this fully automatic truck, we intend to upgrade our drivers' experience, giving much consideration for their safety and well-being while enabling them to perform their important role in our communities. This results in mutual benefits for all concerned — drivers, operators and their customers. Such is Hino's Total Support promise — holistic, reliable and trusted solutions in every aspect of our and our customers' operations," Tabata concluded.
The Hino 300 Series is available in 11 variants for a wide range of loading capacity from 3,800 to 8,500kg gross vehicle weight. These are all powered by Euro 4-compliant N04C engines, depending on the chosen variation.
Photos from Hino Motors Philippines
Also read:
Hino, Centro, Denso forge partnership to provide cold chain transport solution
Hino PH offers comprehensive truck coverage through Standard Insurance