Honda Foundation Partners with Pawikan Conservation Center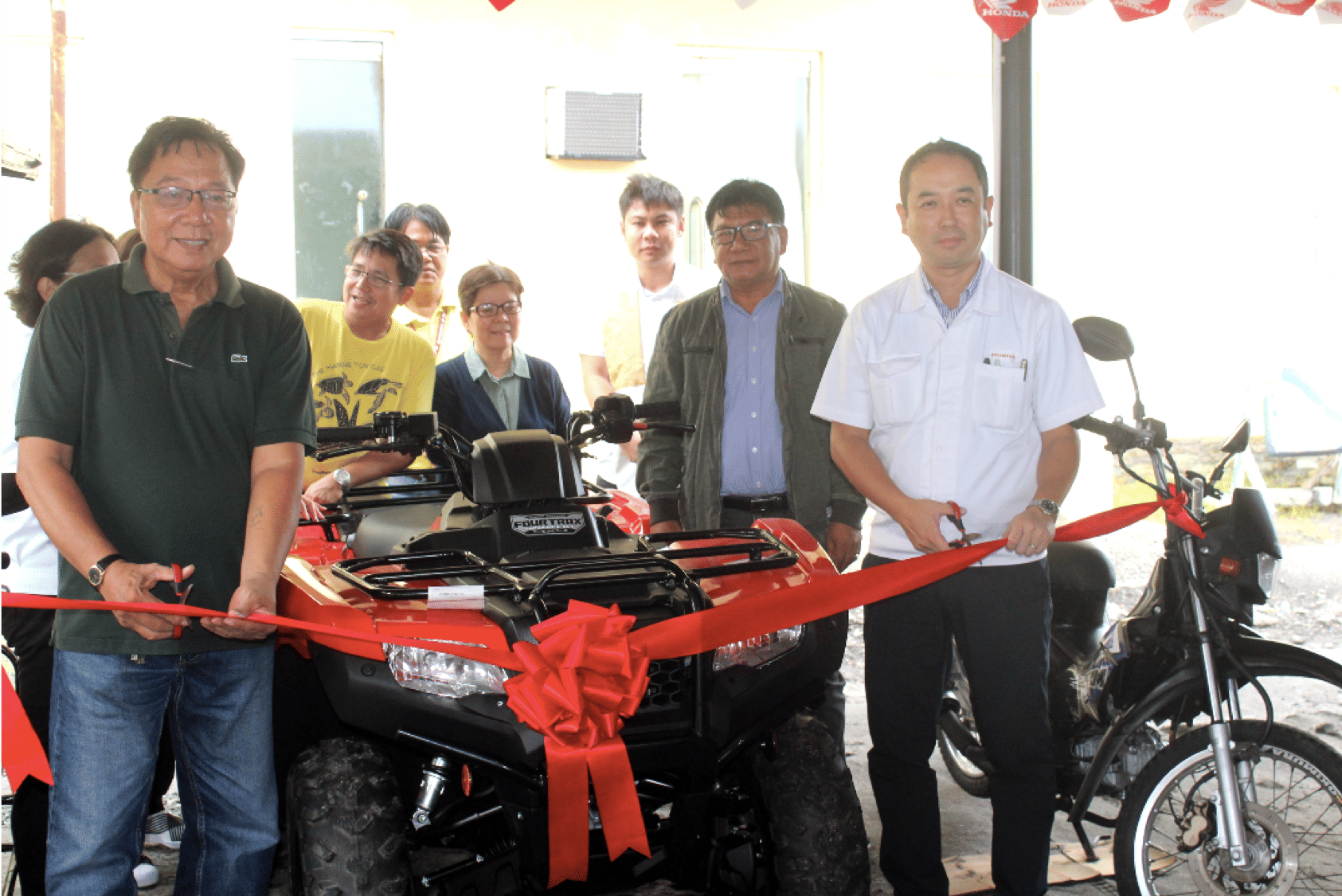 Honda Foundation, Inc., the corporate social responsibility arm for the Japanese marque, has partnered with the Pawikan Conservation Center in Morong, Bataan.
The partnership consists of donating vehicles that will be used in improving the conservation center's ability to better protect these marine turtles, consisting of one Honda FourTrax Rancher 420 4×4 ATV and two motorcycles--one Honda TMX with a sidecar and one Honda XRM. The Honda ATV allow its volunteers to patrol the shoreline of the beach every night to search for sea turtle nests and transfer the eggs to a hatchery. Sea turtle nests are vulnerable to poachers, predators, and even flooding from high tides. There were about 116,404 hatchlings released between 1999 to 2018 with an average success rate of 74 percent. It is hoped that the donation will help improve this further. "We are honored to be part of this support through our ATV and Motorcycle donations. We hope to help the Pawikan Conservation Center ease their problems and improve their conservation efforts," said Hirotake Shimosaka, Business Administration Office, senior assistant vice president. According to a report by Oceana, some sea turtles like the green sea turtle, for instance, help to maintain healthy seagrass beds. By grazing on the sea grasses, they increase the productivity and nutrient content of seagrass blades. Without constant grazing, seagrass beds become overgrown and obstruct currents, shade the bottom, begin to decompose, and provide suitable habitat for the growth of slime molds. Sea turtles such as the hawksbill sea turtle and the leatherback sea turtle keep them healthy by controlling the growth and population of sponges and jellyfish. By eating sponges from coral reefs, hawksbill turtles allow more coral species to thrive, thus allowing more formation of coral reefs. Leatherback turtles, on the other hand, control the population of jellyfish. By keeping the population of jellyfish in check, fish stocks are protected as jellyfish are one of the key consumers of fish eggs and larvae. "In the last 20 years, we have released some 200,000 or so hatchling back to the sea. If we had not been able to do so, we would have lost these hatchlings to poaching. We thank Honda Foundation, Inc. for this donation because these vehicles will allow us to better patrol the shoreline and beaches and better protect these important marine animals," said Manolo Ibias, chairman, Pawikan Conservation Center. The Honda Foundation is made up of four companies, namely, Honda Philippines, Inc., Honda Cars Philippines, Honda Parts Manufacturing, and Honda Trading Philippines.