Hyundai PH Highlights Commercial Vehicles in First-Ever Hyundai Power Solutions Expo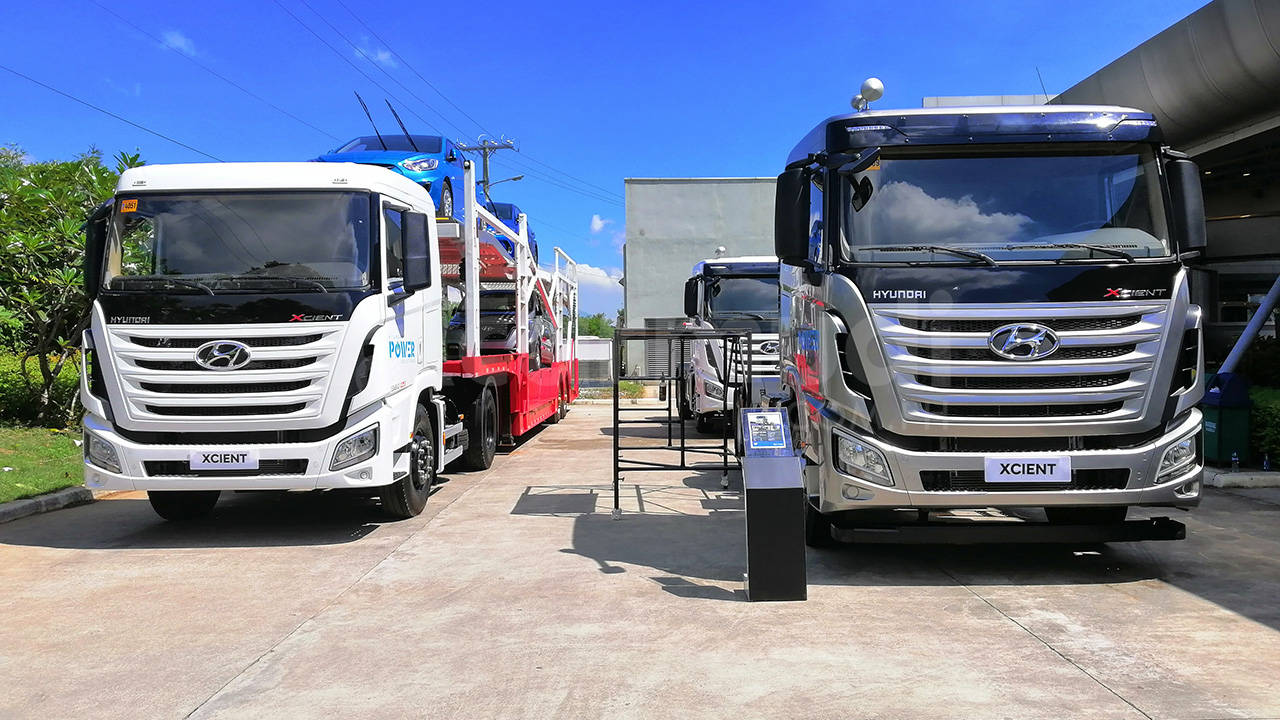 Hyundai Asia Resources, Inc. (HARI), the official distributor of Hyundai vehicles in the Philippines--including its line of trucks and buses--is holding the first-ever Hyundai Power Solutions Expo at the LausGroup Event Centre in San Fernando, Pampanga until October 18. The event marks the first time HARI has highlighted its commercial vehicles (CV) in an exclusive event since the company was awarded the exclusive Philippine distributorship of Hyundai's trucks and buses in February 2016. As to why HARI decided to stage such an event outside of Metro Manila and why in San Fernando, Pampanga, HARI President and CEO Maria Fe Perez-Agudo had the perfect answer: "San Fernando is the premier commercial and industrial center in Pampanga, located in the heart of Region 3, the 3rd biggest contributor to Philippine GDP outside of the National Capital Region. San Fernando is also at the crossroads of three main drivers of commercial and industrial growth in Central Luzon, namely, Clark Freeport and Special Economic Zone in Pampanga, Subic Bay Freeport and Special Economic Zone in Zambales, and Bataan Export Processing Zone in Mariveles, Bataan. Therefore, Hyundai is poised to put our customers at the forefront of the drive towards progress in Central and North Luzon, through its complete lineup of quality and innovative commercial vehicles that meet the region's need for mass transport and payload solutions that can sustain the movement of goods, services, and people at an accelerated and productive pace."
For the next couple of days, visitor to the venue and inspect Hyundai's local lineup of commercial vehicles, from the HD light to medium-duty to the Xcient heavy-duty trucks as well as its people movers, starting with the H350 and County, to the Super Aero City and Universe buses. Also on display are Hyundai's special-purpose vehicles, from tankers and cranes to ambulances and car carriers. Also on display is HARI's prototype of the modern jeepney which it co-produced with pioneering local truck and bus body manufacturer, Del Monte Motor Works, Inc.
Hyundai CV sales and after-sales service experts are also on hand at the expo to provide a comprehensive demonstration of the Hyundai CV lineup, as well as consultation sessions on vehicle applications and maintenance. According to Perez-Agudo, HARI's push into the local CV arena is timely and "symbolic of Hyundai's support for nationwide efforts to enhance our infrastructure, modernize public transport, reduce our carbon footprint, and on the whole, contribute to bolstering our country's reputation as the investor's destination of choice in Southeast Asia." In line with this, HARI is reportedly pouring around PHP1.2 billion into boosting its CV dealership facilities and sales and aftersales expertise. Currently, HARI has 11 CV dealerships located in key locations all over the country, and has plans to increase it to at least 20 by 2020. "We believe in the huge potential of tapping into this vibrant new market and expect satisfying returns," added Perez-Agudo, and proof of this was shown in the first eight months of 2018, which saw a boost in industry sales of Category IV light-duty trucks by 37.1 percent compared to the same period in 2017. As for the rest of the year, HARI expects to close it with 1,010 unit sales. By 2020, HARI aims to be among Hyundai's top five global CV dealers while within the next five years, HARI sees itself as commanding a 10-percent share in the local CV market. In less than three years after being appointed the official Philippine distributor of Hyundai trucks and buses in February 15, 2016, HARI has been recognized by Hyundai's Commercial Vehicles Division for its outstanding performance in Sales and After-sales. Last March 22, HARI bagged the 2017 Regional Excellence Award for Asia & Pacific, besting the region's other 15 commercial vehicle distributorships, and was commended for revitalizing customer confidence in Hyundai CV After-sales Service through its CV marketing campaign headlined by the Call for Service Inspection (CSI) program, the service hotline to highly trained technicians who bring Hyundai's tried-and-tested CV maintenance and repair right to the customer's doorstep.