Hyundai upgrades hydrogen-fueled truck, prepares for global expansion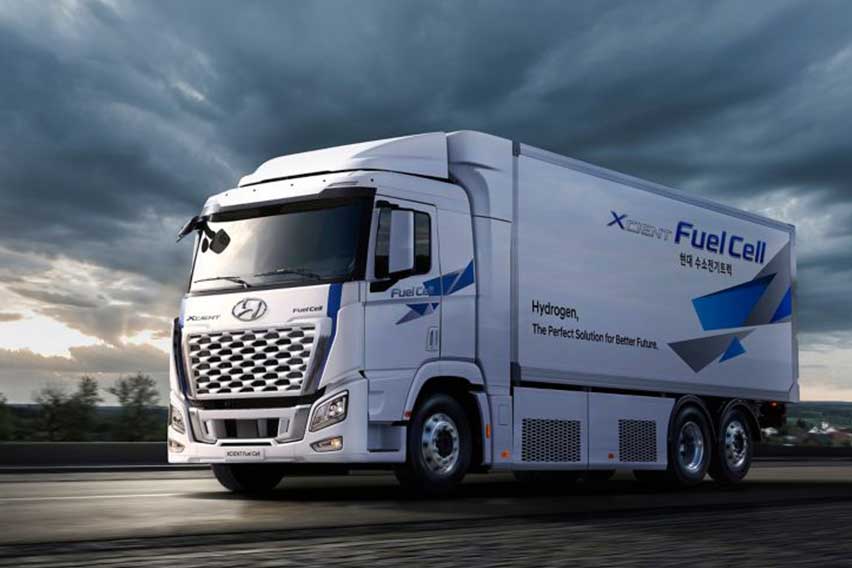 Hyundai proves that it is hard at work in providing its customers with a cleaner and safer means of mobility. The company has released notable hybrid and EV passenger cars in the past years and now, it's looking to do the same in the global commercial truck segment.
In a recent press release, the South Korean carmaker revealed images of an upgraded Xcient Fuel Cell — the company's mass-produced hydrogen-powered heavy-duty truck. Hyundai started large-scale production of the eco-friendly mover in 2020 through a joint venture with Swiss company H2 Energy.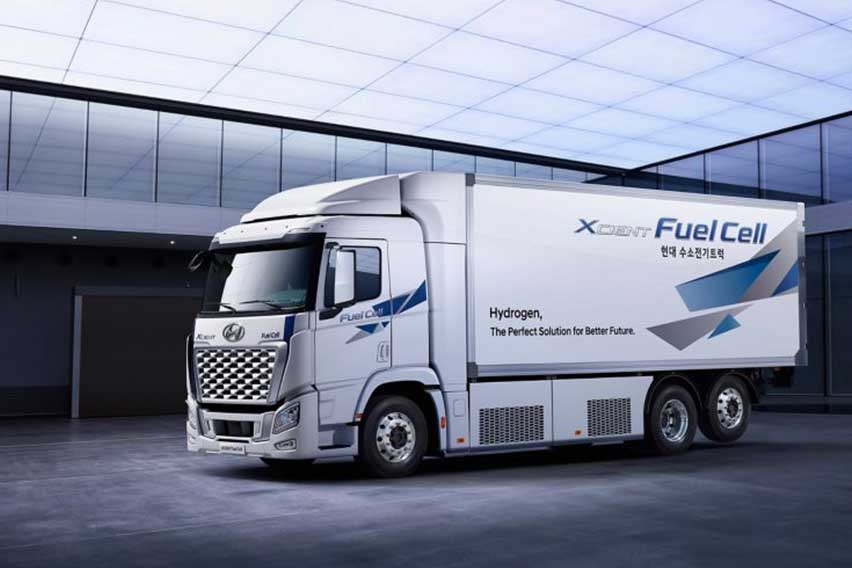 The automaker looks to leverage more than 20 years of fuel cell expertise to establish a hydrogen society in Europe, North America, and China.
"Xcient Fuel Cell is a present-day reality, not a mere future drawing board project. By putting this ground-breaking vehicle on the road now, Hyundai marks a significant milestone in the history of commercial vehicles and the development of hydrogen society," said Hyundai Motor Executive VP and Head of Commercial Vehicle Division In Cheol Lee in a statement.
"Building a comprehensive hydrogen ecosystem, where critical transportation needs are met by vehicles like Xcient Fuel Cell, will lead to a paradigm shift that removes automobile emissions from the environmental equation. Having introduced the world's first mass-produced fuel-cell electric passenger vehicle, the ix35, and the second-generation fuel cell electric vehicle, the NEXO, Hyundai is now leveraging decades of experience, world-leading fuel-cell technology, and mass-production capability to advance hydrogen in the commercial vehicle sector with the Xcient Fuel Cell," he added.
Based on the photos, the new Xcient Fuel Cell dons a bold new grille. Hyundai also said that they gave the truck "performance upgrades" to make it more attractive to corporate fleet customers all over the world.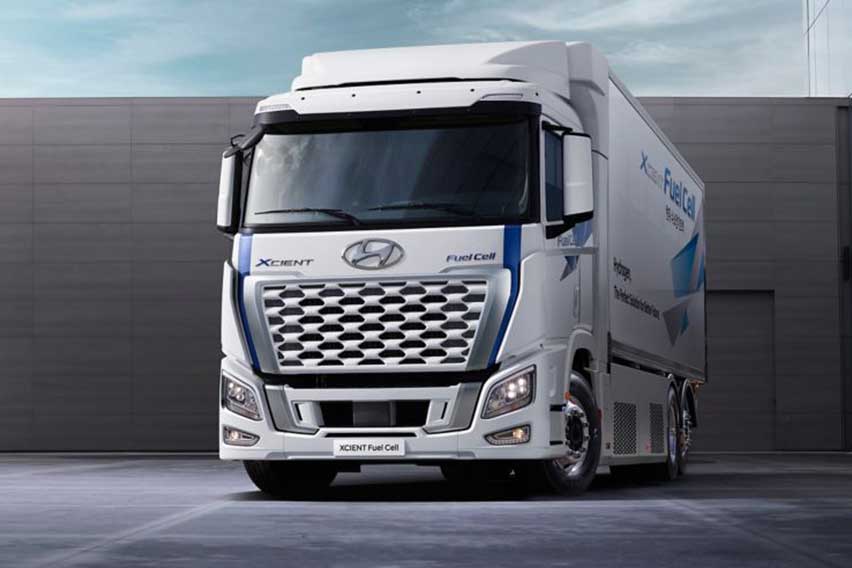 The hydrogen-powered hauler is fitted with a newly modified 180kW hydrogen fuel cell system with two 90kW fuel cell stacks. It will be driven by a 350kW e-motor with a maximum torque of 2,237Nm.
In addition, it will have seven hydrogen tanks that will offer a combined storage capacity of around 31 kg of fuel. Three 72kWh-powered batteries will also supply the new Xcient Fuel Cell with additional power.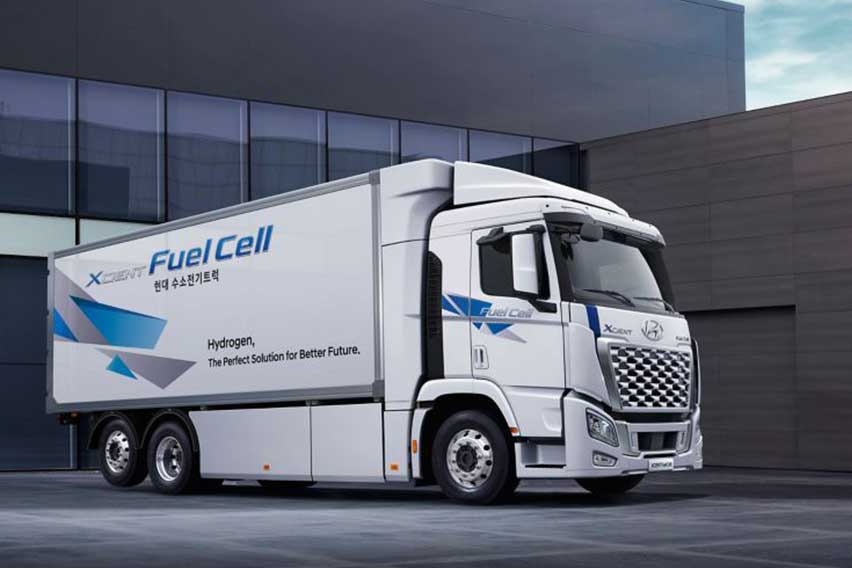 Hyundai says that the truck's maximum driving range is set to be around 400 km. Refueling a full tank of hydrogen takes about eight to 20 minutes — depending on the ambient temperature, it added.
Last year, Hyundai shipped a total of 46 units of the Xcient Fuel Cell in Switzerland with plans of shipping another 140 units by the end of the year. As of May 2021, Hyundai said that the cumulative driving range of those trucks in operation in Europe has reached over 750,000 kilometers.
The automaker also says that their trucks have helped reduce carbon emissions by an estimated 585 tons.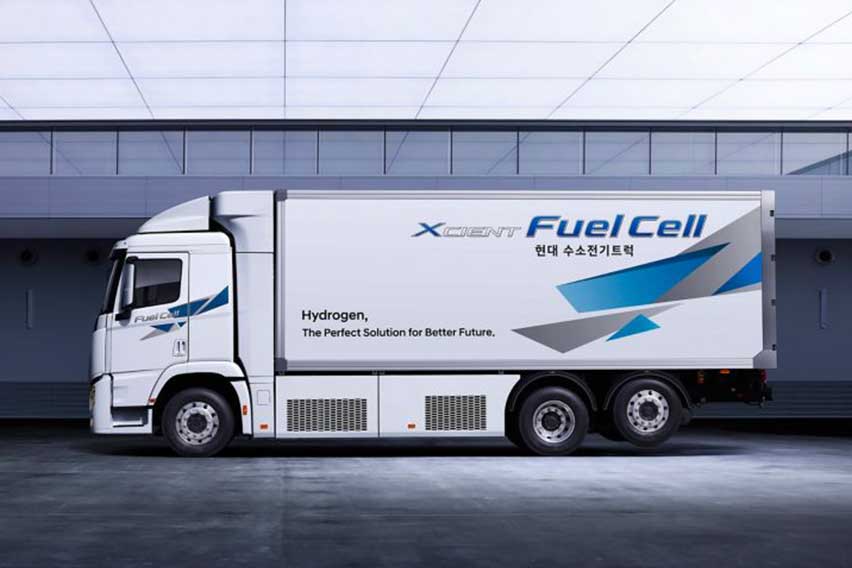 "The customers are very pleased with the quality and driving comfort of the truck. There is a lot of interest in the truck outside Switzerland as well. We are very confident that we will see Xcient Fuel Cell trucks on the road in other European countries next year," said Hyundai Hydrogen Mobility CEO, Mark Freymueller.
Hyundai is poised to bring the Xcient Fuel Cell to the North American market this year. The company said it is talking with several local governments and logistics businesses in the US to establish potential joint operations of hydrogen-powered trucks for various purposes.
The company also has plans to introduce the Xcient Fuel Cell in China.
Production of the improved Xcient Fuel Cell will begin in August of this year, according to Hyundai.
Photos from Hyundai
Also read:
Hyundai and Shell expand collaboration for clean energy solutions
Hyundai Motors triumphs at iF Design Award 2021