Isuzu brings lineup to Calapan, opens 43rd dealership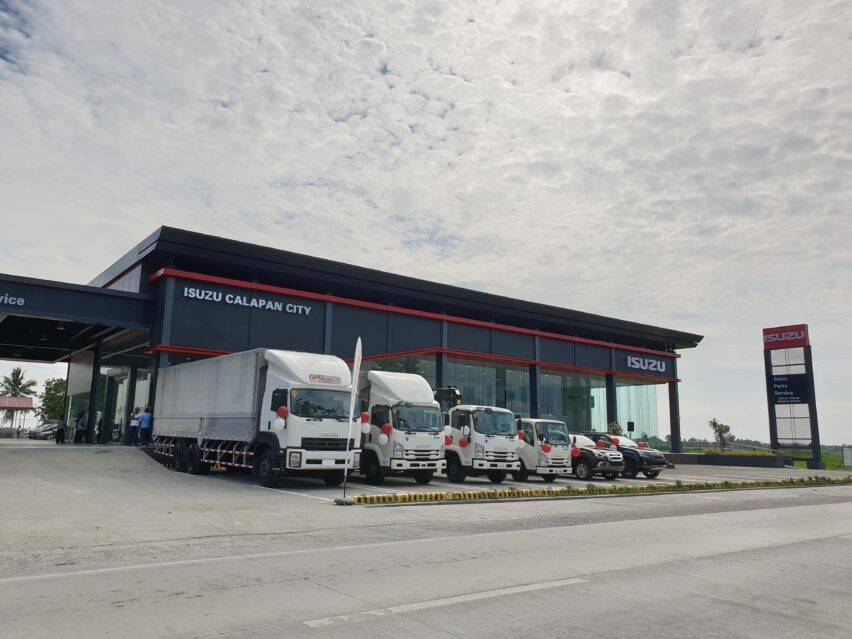 Isuzu has finally opened its doors to Mindoro province to as the local arm recently inaugurated its 43rd dealearship in the country.
Isuzu Philippines Corporation, the official distributor of Isuzu vehicles locally, has inaugurated Isuzu Calapan in partnership with Mina de Oro Motors Incorporated.
The latest dealership is situated in Km. 9 Nautical Highway, Puting Tubig, Calapan, Oriental Mindoro. It is said to be the first dealership to implement the latest local Isuzu corporate identity.
Mina de Oro president Daniel Uy said that they have signified their intent two years back. "Finally, we have Isuzu in Mindoro to provide quality vehicles in the province," he said.
Mina De Oro President Daniel Uy
According, the demand for Isuzu's offerings in the area is high since Mindoro is home for agricultural products like rice and banana and is rich in marine life.
"There is a need for truck dealers to grow in the area that is why, kailangan ng tao dito ang Isuzu," Uy said.
For his part, IPC sales division head Joseph Bautista said that Isuzu Calapan is a 5,000 square meters with a showroom that can house 2 trucks and four passenger vehicles.
Further, Bautista said that Mindoro would be a good market recently-introduced Isuzu Traviz.
He cited that for the Traviz alone, all the province's products can be transported with ease, given the vehicle's flexibility.
"The various body options such as the refrigerated van, UV and dropside can give the region more options that would cater to their needs," Bautista concluded.
Isuzu Car Articles From Zigwheels
News
Article Feature
Road Test