It's Time to Spot a Subaru in the Wilderness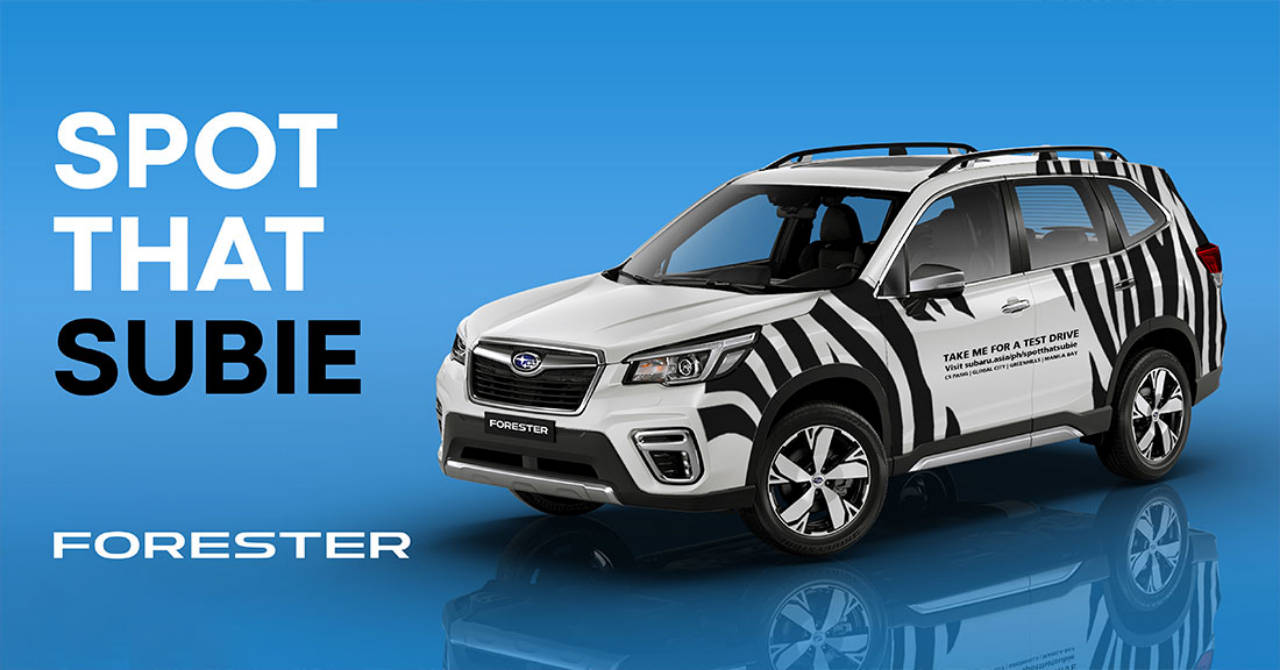 Motor Image Pilipinas is the official distributor of Subaru vehicles here in the country, and they have no shortage of promos for all Subaru lovers this holiday season. Aside from the massive discounts they are giving to selected Subaru models this month, Motor Image Pilipinas decided to launch a more interactive promo that anyone and everyone can join.
Starting from December 1 and lasting until the end of the month, Subaru is letting a zebra out into the streets. But not just any zebra. A Subaru Forester fitted with zebra stripes will be hitting various roads around the metro. To join the contest, all you need is your phone. When you see the zebra striped Subaru Forester cruising around, snap a photo of it and visit one of the four participating Motor Image Manila Subaru branches. Present the photo to any of the Sales Consultants present, and the Sales Consultant will then let you test drive a Forester, and hand over an exclusive premium Subaru gift after.
For those who don't leave their homes too often, don't worry. You can join the contest too. If you happen to chance upon the striped Subaru Forester on Facebook, take a screenshot of the GIF and head over to any of the participating Motor Image Manila branches. The same procedure will then follow. Present the photo to the Sales Consultants on duty and take a test drive. After that, you will receive your very own exclusive premium item from Subaru.
The participating Subaru branches are in C5 – Pasig, Bonifacio Global City, Manila Bay, and Greenhills, San Juan. There are only 10 premium Subaru prizes to be won at each branch, that's 40 in total, so hurry up and start looking for those stripes.