Lotus Parades Speed and Quietness of Electric Evija for First Time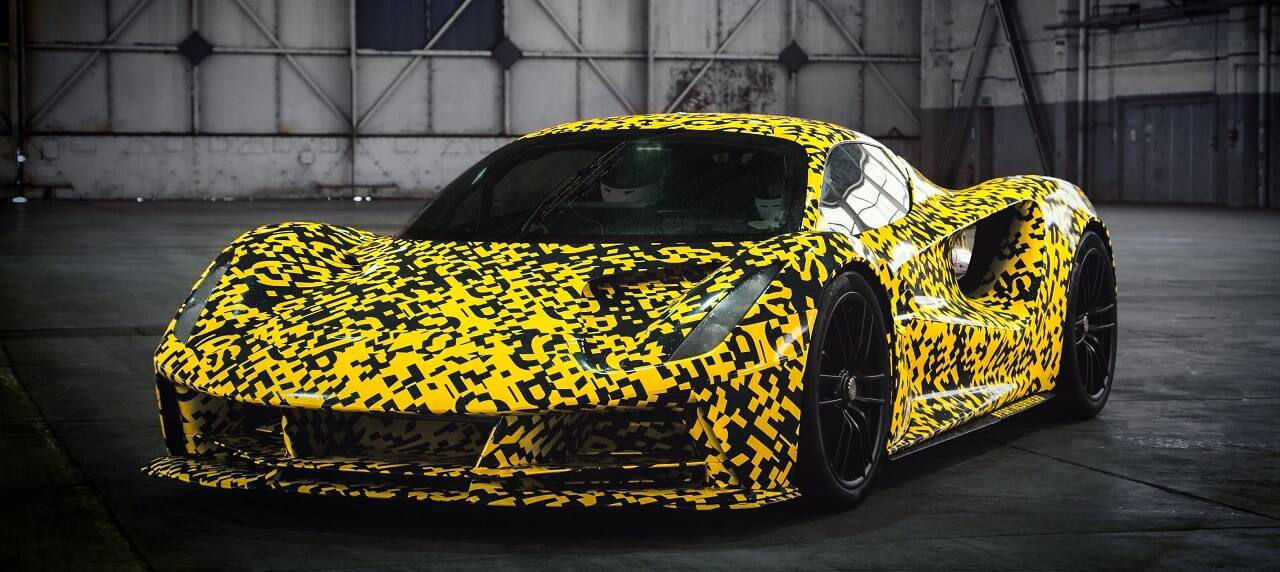 With Chinese brand Geely at the helm, the once-ailing Lotus brand gets reinvigorated, undergoing a full-strategic leap forward starting with its first car in more than a decade, the all-new Lotus Evija electric hypercar.

Building the car at Hethel in Norfolk, the British supercar maker's headquarters since 1966, Lotus set out to make the all-electric Evija "the most dynamically accomplished road car in the company's history, continuing a bloodline rich in firsts and technical game-changers in automotive and motorsport."

To attest that it is realizing this goal, Lotus has just released a video of the car-in-making, showing it being tested at the Hethel test track.

Though the video is a short 55-seconds long and contains jarring camera shifts, it still manages to showcase what the curious want to know—that the hypercar is quiet, fast, emission-free, and drop-dead gorgeous.

The camouflaged exterior suggests that this video was during an earlier stage of development, as the car has already been unveiled at the Guangzhou Motor Show very recently.
©media.lotuscars.com
©media.lotuscars.com
The battery-powered speedster delivers a staggering 1,973 hp, courtesy of four electric motors that push 493 hp each. This is enough to make the Evija EV the most powerful production series road car in the world. All those horses can pull a 1695 Nm torque.
In addition to these jaw-dropping numbers, the car can also go from 0- to 100 kph in less than 3 seconds, and just needs another 3 seconds to hit 200 kph. It can hit 300 kph in under 9 seconds. Speed caps off at 322 kph.
"Physical prototype testing at speed is a landmark moment for the Evija and hugely exciting for everyone involved," said Gavan Kershaw, Director of Vehicle Attributes, Lotus Cars. " Our aim is to make sure it's a true Lotus in every sense, with exceptional performance that's going to set new standards in the hypercar sector.
Lotus has been making the car go through the testing motions, including a barrage of dynamic and static tests, as well as an extensive computer simulation program. The company also said that it will test the car on other circuits all over Europe known to showcase how it can manage challenging corners and longer stretches of straight road where the Evija can feature its enviable speeds.
Adding that everything about the Evija is 'For The Drivers,' Matt Windle, Executive Director, Sports Car Engineering, says "I don't believe there is another EV in the world that can claim this. From the mid-engined-inspired Lotus layout, to the aerodynamics and downforce, the driving position, vehicle stance and unbelievable performance. It is instantly recognizable as special with a unique character, yet it is unquestionably a Lotus."
Only 130 Lotus Evija electrics will be made, a number that represents the number of Lotus 'Types' introduced throughout the brand's storied 71-year-long history.
©media.lotuscars.com
Also read: Volvo, Geely to Merge in Engine Building
First All-New Lotus in More Than a Decade is All-Electric Hypercar

Read All
Featured Articles