Mazda PH celebrates 10th anniversary
Mazda Philippines — under Bermaz Auto Philippines, Inc. (BAP) — has recently celebrated its 10th year in the country.
In a decade's time, the Japanese automotive brand's distributor in the country was able to offer to motorists a diverse lineup of vehicles: the Mazda2, Mazda3, Mazda6, CX-3, CX-30, CX-5, CX-8, CX-9, MX-5, and BT-50 — all sporting the Kodo design language, premium craftsmanship and the efficient and potent Skyactiv technology.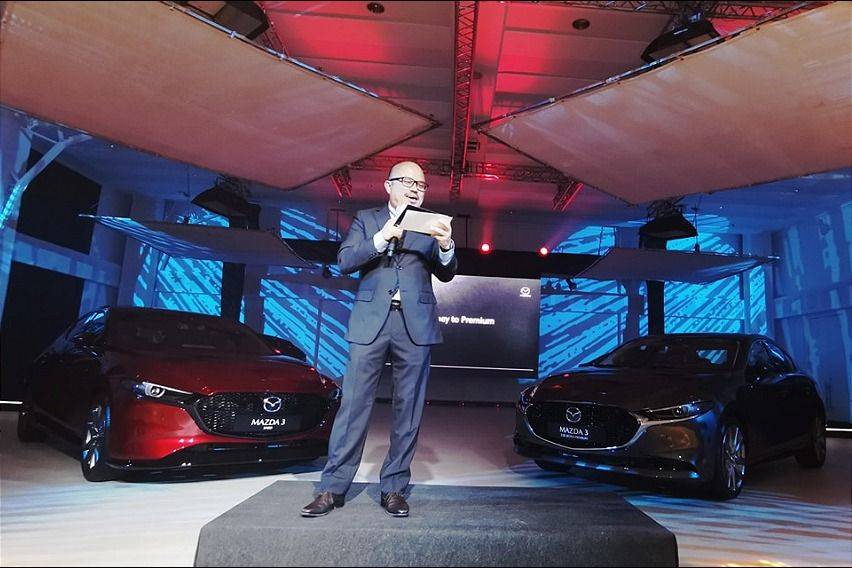 Apart from high quality products, Mazda Philippines was the first vehicle distributor to introduce an all-inclusive ownership service program called Yojin3 (which was presented to customers in 2013). The offering comes with a three-year warranty and three-year roadside assistance with three-year free periodic maintenance service. In 2020, the service plan was extended to a five-year term.
The aforementioned aftersales initiatives helped Mazda rank first in the J.D. Power Customer Service Index (CSI) in 2016 and 2019. Mazda Philippines assured the level of customer care can be experienced through any of its 16 3S dealerships around the country: Mazda Greenhills, Mazda Pasig, Mazda Quezon Avenue, Mazda Makati, Mazda Alabang, Mazda Sta. Rosa, Mazda Pulilan, Mazda Pampanga, Mazda Dagupan, Mazda Cabanatuan, Mazda Tarlac, Mazda Cebu, Mazda Iloilo, Mazda Negros, Mazda Cagayan De Oro, and Mazda Davao.
Mazda's local arm also cultivated a close relationship with various car clubs related to the brand — developing strong ties with them and treating them as family.
In 2019, Mazda Philippines established its net-zero facility in Cabuyao, Laguna, famously known as the Mazda Center of Excellence. The 2.5-hectare warehouse and training area, which can house 952 vehicles in the 12,269-square-meter covered vehicle depot before being delivered to dealerships — generates its own electricity, thanks to its 270 solar panels that can harvest up to 145,000 kilowatt hours (kWh) per year. The MCOE can also collect 135,000 of rain water, which is being utilized to wash Mazda vehicles prior to delivery and for general housekeeping.
Per BAP, the creation of the MCOE is just a part of its contribution to the global brand's vision called "Sustainable Zoom-Zoom 2030.'
Moreover, Mazda Philippines has also partnered with MFI Polytechnic Institute, resulting in the graduation of 230 students (with some ending up working for Mazda Philippines, its dealer partners, and the automotive industry in general).
During the early stages of the Covid-19 pandemic, Mazda Philippines launched the "Food for Heroes" program that led to a total of 6,000 meals being distributed across four hospitals over a three-month period.
Furthermore, Mazda Philippines — in collaboration with Pilipinas Shell — became the first automotive manufacturer to engage in a carbon offset program, recognizing the traditional fuel is still being used while transitioning to a carbon-neutral environment. Last year, Mazda Philippines was able to offset 11 tons of carbon dioxide from their fleet's overall fuel expenditure.
Believing that planting trees is still the easiest method to reduce carbon emissions circling in the atmosphere, Mazda Philippines initiated a program with the Department of Environment and Natural Resources (DENR), wherein the company (supported by a community in Siniloan, Laguna, will plant 500 trees on one hectare of land in five years. For 2022, 200 trees have already been planted.
Relatedly, Mazda Philippines has also forged an alliance with the Katala Foundation for the conservation of the endangered Philippine Pangolin and with the Mt. Pulag National Park for the production of an informative and educational video that highlights the fragility of the environment and the importance of its protection.
"Mazda has gone a long way since we started back in 2012. We could not have done it without the support of our dealer partners, our owners, the various Mazda clubs, and the media. You guys have always been part of it, and have always been there for us," BAP President Steven Tan was quoted as saying.
Photos from Bermaz Auto Philippines, Ruben D. Manahan IV, Pilipinas Shell
Also read:
Mazda PH's reveals MX-5 'Imagine' art car
Mazda PH holds maiden round of MSCC Miata Spec Series
Mazda PH recalls select Mazda BT-50 models for faulty rear backseat latch
Mazda Car Articles From Zigwheels
News
Article Feature
Road Test