Mazda Unveils First Production EV in Mazda MX-30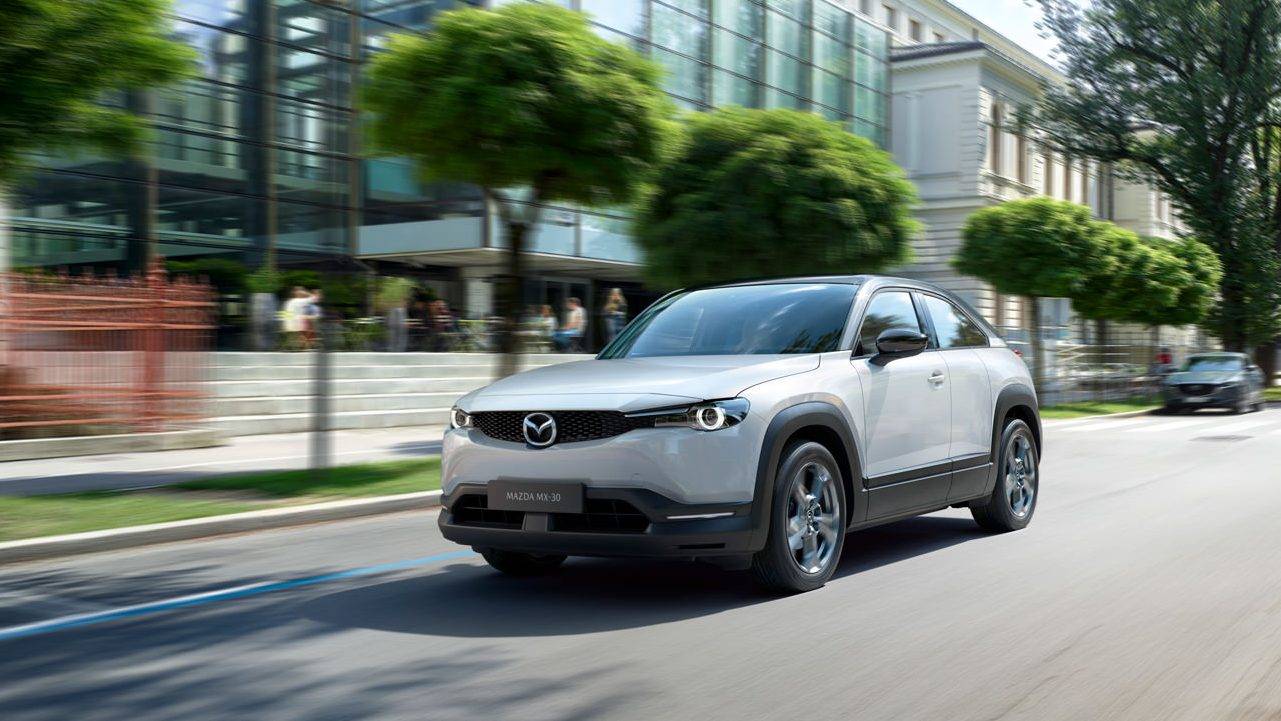 After years of holding off on producing electric vehicles, Mazda Motor Corporation has finally joined the bandwagon by unveiling its first mass-production electric vehicle, the Mazda MX-30, at the 2019 Tokyo Motor Show. When Mazda held its 'SkyActiv Technology Forum' for ASEAN motoring journalists in 2013, the Japanese carmaker believed then that the energy efficiency of current combustion-engine technology was only at 30 percent, so instead of putting its resources in creating hybrid or electric vehicles, Mazda looked to refine the internal-combustion engine even further, resulting in the SkyActive technology suite, which ranges from improvements to the engine technology to the car's chassis itself. Well, with the MX-30, it certainly seems like Mazda has realized the inevitable as it has finally created its first mass-production electric vehicle. While Mazda remains mum with the technical specifications of the MX-30, it does reveal a few things about the vehicle.
© Mazda Motor Corporation

Its use of freestyle doors--otherwise known as suicide doors, similar to the one used in the long-out-of-production RX-8--allow the front doors to open to 82 degrees and rear doors to open to 80 degrees, making "entering and exiting the car and loading and unloading cargo easier but also provides easier access for strollers and wheelchairs."
© Mazda Motor Corporation

Another nice touch is its use of what it calls 'Heritage Cork' as accents on the center console. Using cork left over from the production of cork bottle stoppers, the material's "inherent warmth, gentle touch and cushioning" are used in the console's tray section as well as on the door grips. To ensure its durability as used in the vehicle, Mazda developed a dedicated coating and a special technique to process the cork and its base material. Mazda's use of the material also serves as a tribute to the company's heritage by harkening back to Mazda's founding in 1920 as the Toyo Cork Kogyo Co., Ltd.
© Mazda Motor Corporation

Also, the fabric used for the seats are made from recycled PET bottles, using a new method for integrating the molding of textile and plastic fibers "to create a material with a soft touch that can be processed easily." The MX-30 is powered by a new electric-drive technology Mazda calls e-Skyactiv, powered by a 355-volt lithium-ion battery that has a capacity of 35.5 kWh although no specific output figures were given at the unveiling. We'll update you on any new information on the Mazda MX-30 as it's released.