McLaren GT Verdant Theme Takes Exterior Paints to Next Level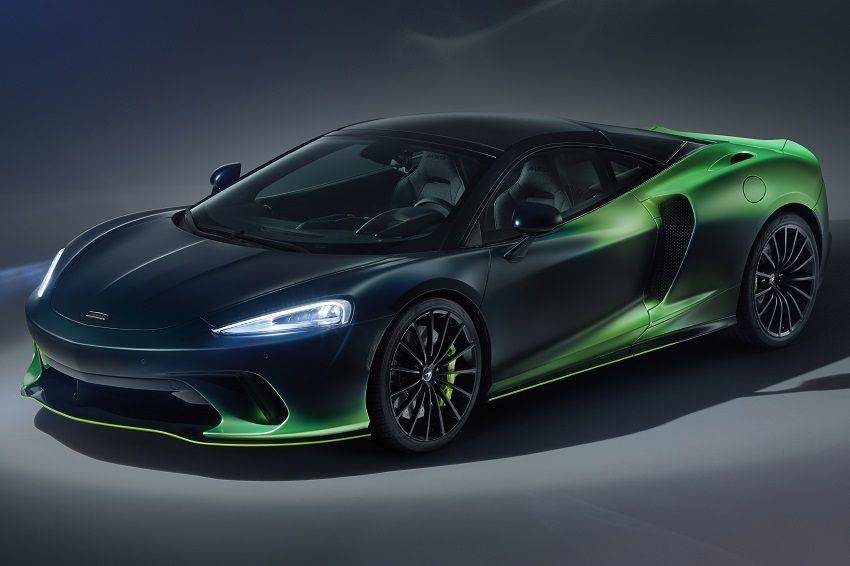 Ever the company to push the boundaries of what a performance car can do, the McLaren team gives us a taste of what 'bespoke personalization' means in the best sense of the term. McLaren Special Operations (MSO), the brand's customization arm, announced the new Verdant Theme edition for the McLaren GT—which showcases a modern paint job made of a unique satin tri-tone paint method that makes the car look unlike any other.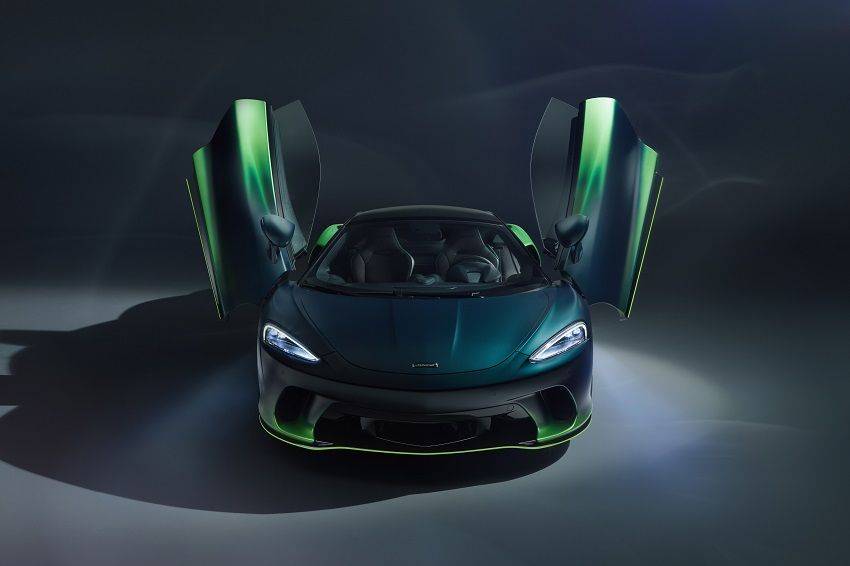 According to the British high-performance car maker, it took "430 hours of painstaking work" to complete "what is among the most complex paint processes yet undertaken by MSO." Seamlessly graded from light to dark, the exterior finish blends three shades of satin green, namely Horsell Green, Arbor and Steppe Green—for what McLaren describes as "a new face of modern luxury."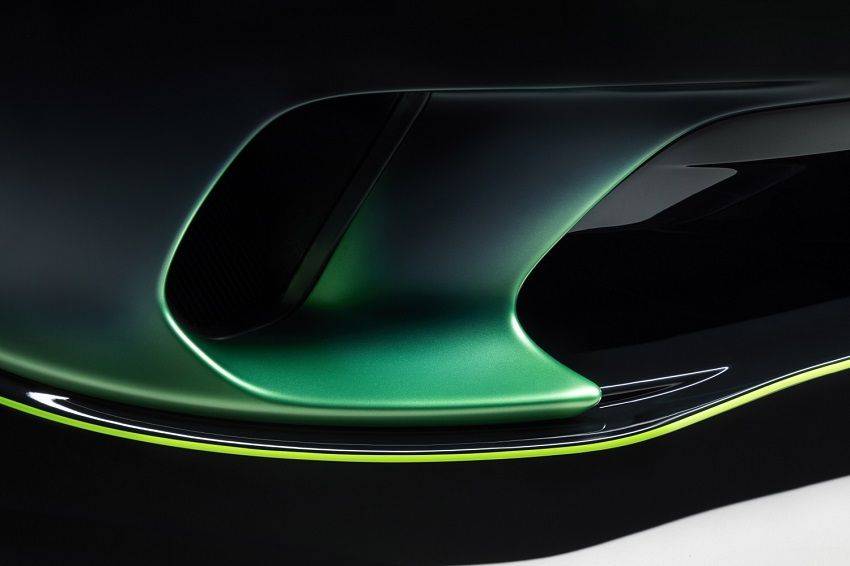 The car begins with the dark Horsell Green hue on the front and sides, which segues into the emerald flavor of Arbor and Steppe Green on the fenders, upper sideskirts, and lower front fascia. Meanwhile, pinstripe Napier Green accents on the body and the front splitter help to further push the lushness of the Verdant Theme GT at the forefront. Aside from the green-centric paintwork, the car also sports a black gloss finish on the wheels, window surround, and exhaust trim, providing the car with a visually pleasing gloss-on-satin complement-slash-contrast. Inside, Dark Green, Jet Black and Laurel Green leather with Laurel Green micro-piping contrasts in the cabin with charcoal grey cashmere upholstery. The cashmere's indulgently soft and luxurious texture adorns the center tunnel, the door inserts, the lower section of dashboard, the sun visors, the head restraints and the back upper section of the seats.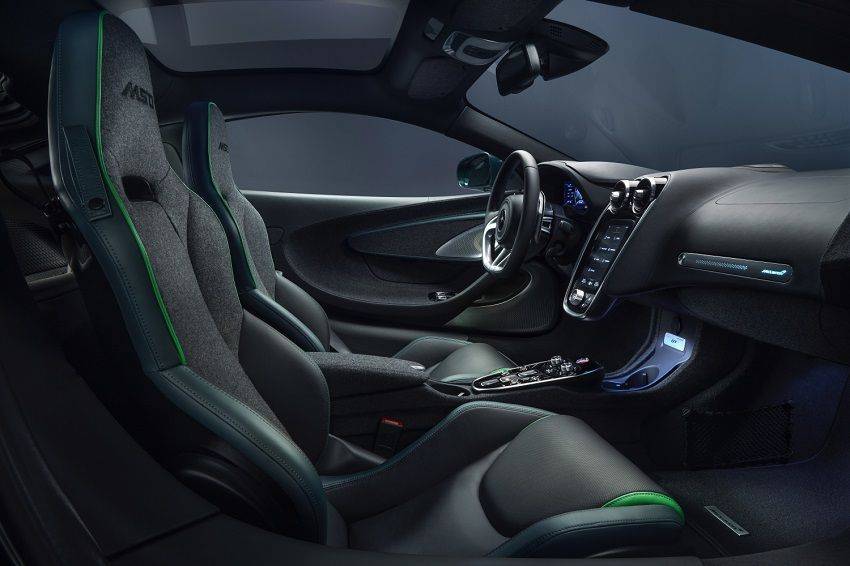 MSO has been working on an automotive application for cashmere for 18 months, and can now proudly claim to be the first car manufacturer to use the plush wool material in a supercar.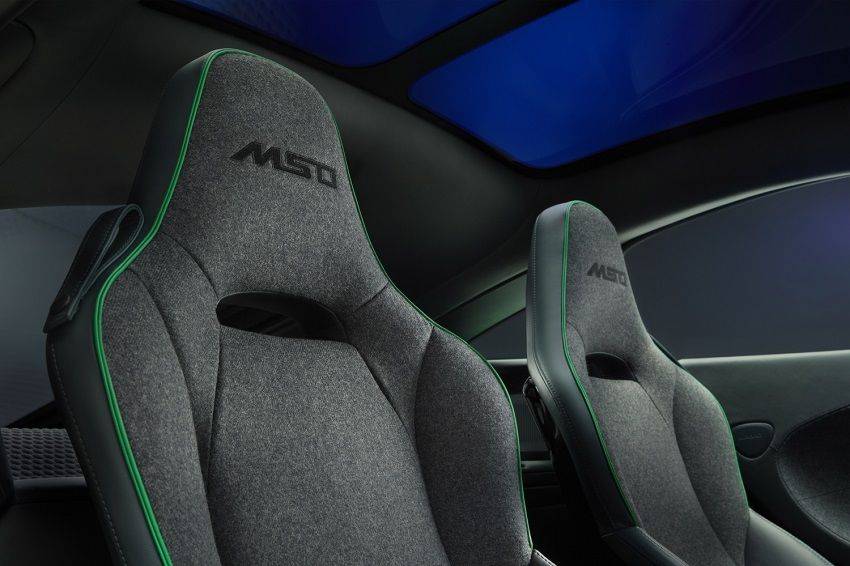 "The McLaren Verdant Theme GT by MSO is the perfect showcase for us in the way it takes modern-luxury to the next level by incorporating so much innovation," said Ansar Ali, Managing Director, McLaren Special Operations. "The Grand Tourer of McLaren's range provides a sophisticated and elegant canvas for our artistry, but also I hope the spark that will inspire every McLaren owner as they seek ever more ways to personalize their car, whether it is GT, sports convertible, track supercar, or the ultimate uncompromised road car such as our new McLaren Elva." Powertrain remains the same as the McLaren GT, which begins with the 611-hp 4.0-liter twin-turbocharged V8, which has a 0-100 kmh acceleration time of 3.2 seconds. Also on board is the GT's signature Proactive Damping Control suspension.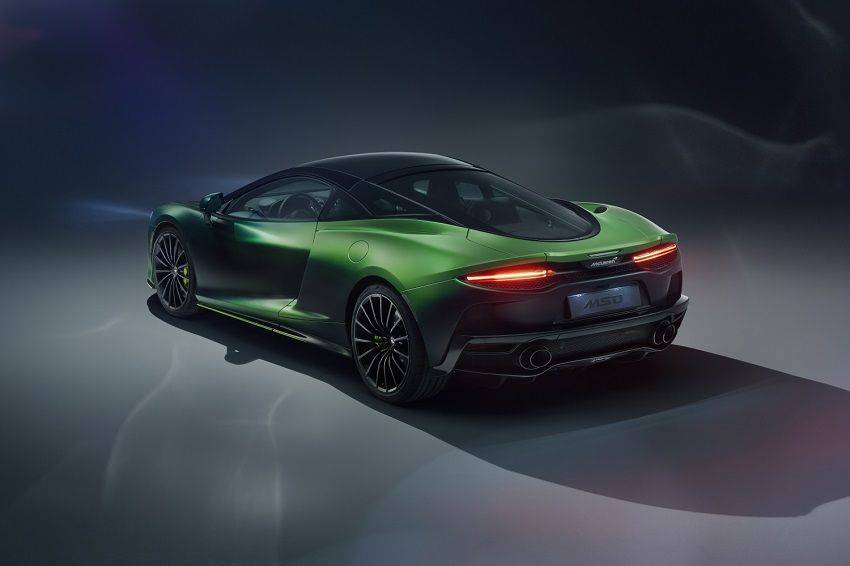 Also Read: