Mitsubishi Motors Thailand reaches 6-M manufacturing milestone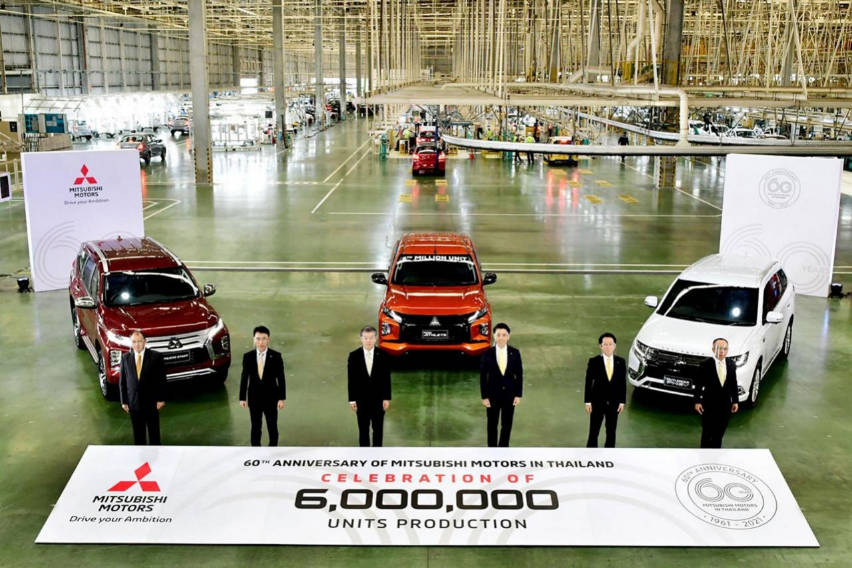 Mitsubishi Motors (Thailand) Co., Ltd. (MMTh), recently celebrated reaching a cumulative total of six million units produced, with the Triton one-ton pickup truck marking the milestone production.
The manufacturing and sales company of Mitsubishi Motors Corporation (MMC) in Thailand has been exporting vehicles to over 120 countries and was the first Thai automobile manufacturer to export vehicles overseas in 1988. MMTh has remained the country's largest exporter every year since.
"Thailand is an important hub for us, and MMTh has become our largest export base in the ASEAN region with the support from the Royal Thai Government," said MMC Chief Executive Officer Takao Kato.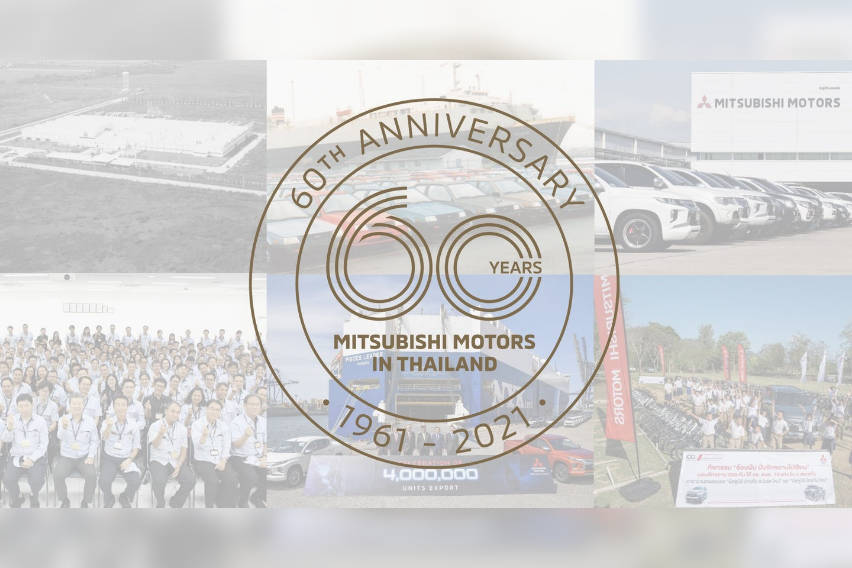 MMTh will turn 60 this year, and having reached a six-million milestone makes for a befitting achievement. MMC started its operations in Thailand in 1961 and reached its first million back in 2003. MMTh reached two million total units produced in 2010, three million in 2013, four million in 2015, and five million in 2018.
"MMTh produces the popular Triton, Mirage, and so on, and we have started production of Outlander PHEV, a premium plug-in hybrid electric SUV with high performance but eco-friendly vehicle that attracts global attention, in the end of 2020. We are willing to offer even more attractive products to our customers," added MMC's CEO.

MMTh will continue driving MMC's growth as a production and export hub in the critically important ASEAN region.
The local arm of the Japanese car maker may not have the same numbers in their books, but Mitsubishi Motors Philippines Corporation (MMPC) reports 44% increased sales for the month of February with 5,072 units sold. Models like the seven-seater MPV Mitsubishi Xpander, the smart and practical compact sedan, Mirage G4, and the highly reliable business vehicle partner, Mitsubishi L300, contributed to MMPC's strong showing for the month of February.
Photos from Mitsubishi
Also Read:
Mitsubishi Motors EU to receive models from Renault
A Lasting Affair: A '90s L300 Versa Van Testimonial
Read All
Featured Articles