Mitsubishi PH Loans L300 Vans to Gov't Covid-19 Response Units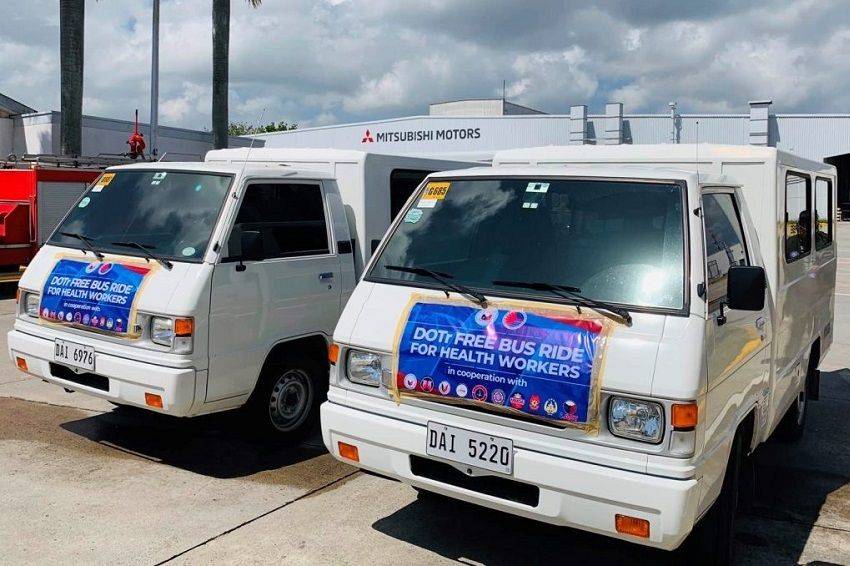 Despite shutting down most of its operations in Luzon in compliance with the enhanced community quarantine (ECQ) launched by the Duterte administration, Mitsubishi Motors Philippines Corporation (MMPC) re-forges its commitment to Filipinos and continues to extend a helping hand as the country fight the spread of the coronavirus disease 2019 (Covid-19).

MMPC recently lent four L300 units—two each to the Department of Transportation (DOTr) and to the local government unit (LGU) of Sta. Rosa City Laguna—to aid in their relief efforts against the Covid-19 pandemic.

The two L300 vans going to DOTr will be used to assist in serving health workers, support staff and other frontliners from Sta. Rosa City in Laguna to Muntinlupa City and vice versa during the ECQ period.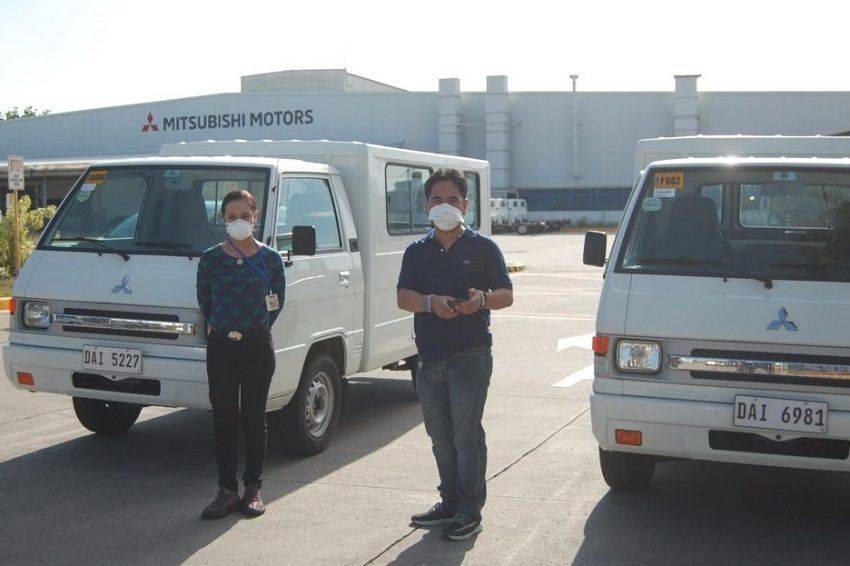 MMPC's assistance further strengthens the DOTr's ability to ferry medical and health workers to their respective healthcare facilities so they can perform their sworn duties to uphold the health of the public.

Last March 18, 2020, the DOTr started deploying 10 P2P buses serving three routes in order to ferry health workers back and forth at two identified pick-up points: the Parañaque Integrated Terminal Exchange (PITX), and at the BFCT East Metro Transport Terminal in Marikina City.

Those three initial routes have now ballooned, and as of March 24, the DOTr has 16 point-to-point (P2P) bus routes presently operational for health workers, including doctors, nurses, hospital admin and even security officers, utility workers, other workers in the various hospitals and healthcare providers all over the Metro.

As for the two L300 vans going to Sta. Rosa City LGU, these will be used to transport the city's frontliners within the area.

Each unit loaned to their respective government agencies will be allowed to carry 10 passengers, including the driver, to observe the social/physical distancing rule being implemented.

"Mitsubishi Motors acknowledges the sacrifice being done by our frontliners," said MMPC President and CEO, Mutsuhiro Oshikiri, during the turnover ceremony held at Mitsubishi's manufacturing plant in Sta. Rosa, Laguna.

"From the people in the medical field, our uniformed personnel, food and service crew, security guards and other support personnel, we salute your bravery, selflessness and dedication in protecting our communities from this virus," Oshikiri added.