Nissan Eyes Deep Job Cuts, Plant Closures Amid Massive Profit Loss
Nissan Motor Co. announced that it will cut a whopping total of 12,500 jobs around the world, signaling its biggest restructuring plan after former CEO Carlos Ghosn was indicted on charges of misappropriating funds late last year.
The announcement comes as Japan's second-biggest automaker tries to salvage its finances amid weakening sales.
The cuts, which amount to nearly a tenth of Nissan's 138,000-strong workforce worldwide, highlight the deepening problems being grappled by Chief Executive Hiroto Saikawa after the arrest of Ghosn.
For his part, Ghosn has denied any wrongdoing.
Nissan said the job cuts will be finalized in 2022, which will be followed closely by the reduction of its product lineup by about 10 percent by the end of fiscal 2022.
Saikawa has been struggling to manage falling sales in North America, a key market where years of heavy vehicle discounts has led to low vehicle resale values and a cheapened brand image. The mounting costs of these discounts, along with the have affected its bottom line.
Last May, Nissan forecasted a 28-percent drop in its annual operating profit, which adds to a 45-percent plunge in the previous year. Both drops set the automaker on course toward its weakest output in more than a decade.
Saikawa said a total of 14 manufacturing plants around the world will be affected by the job cut. In an additional report by Bloomberg.com, the Japanese carmaker may even completely close some of its plants, specifically those that produce for "sub-scale markets" like Indonesia, Philippines and Taiwan which "produce just a few thousand cars apiece."
The 12,500 figure is more than twice the 4,800 job cuts initially announced in May as Nissan struggles to improve weak profit margins in the US, where Ghosn went aggressive in growing market share during his time as CEO.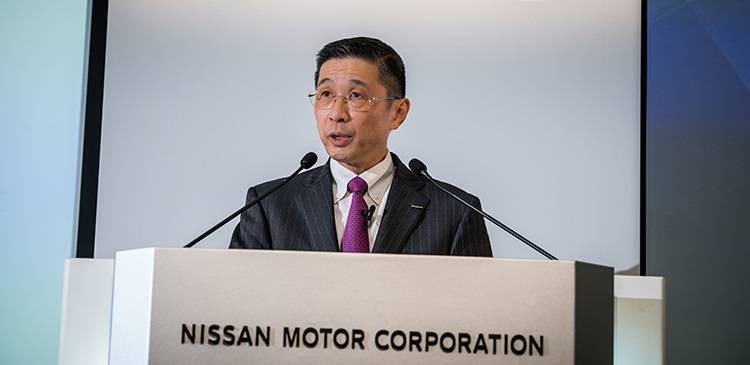 ©newsroom.nissan-global.com