Nissan PH stretches promo till Mar.
Nissan Philippines Inc. (NPI) announced the extension of its promo until the month of March that covers select variants of the all-new Almera, Navara, and Terra.
KEY TAKEAWAYS
What are the models covered in the promo?
These are the all-new Almera, Navara, and Terra.
What are payment options under the promo?
The promo offers huge cash discounts and payment offers for select Nissan vehicles.
In a statement, the Japanese automaker's local distributor said that the all-new Nissan Almera VE CVT is offered with P80,000 cash savings or an all-in down payment term of P38,000 under Nissan Finance.
Meanwhile, those eyeing a Nissan Navara Calibre AT VE 4x2 can enjoy P95,000 savings when acquired through Nissan Finance. Its 4x2 manual transmission option is also available with an all-in low down payment of P98,000.
"The Navara Accessory Financing Package is also available to customers who purchase accessories for their Navara. Instead of paying in full cash, customers can opt to avail it through financing wherein 20-percent of the cost of the accessories will be added to the all-in low down payment and the remaining will be part of the monthly amortization," the company noted in the statement.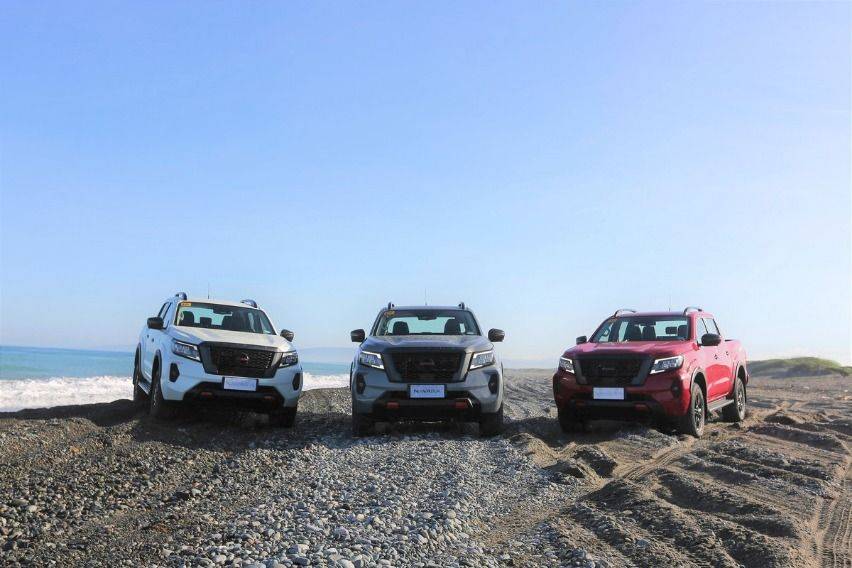 Further, buyers of the Nissan Terra VE 4x2 can have the sport utility vehicle with an all-in down payment of P138,000 for transactions through Nissan Finance.
All the aforementioned offerings are packaged with a five-year warranty for a worry-free ownership experience.
Moreover, the Nissan 370Z Nismo is can be purchased with savings of up to P500,000.
Photos from Nissan Philippines, Roy Robles
Also read:
Nissan PH dangles sweet offers for Almera, Navara, Terra, and 370Z this Feb.
Nissan PH deals to excite customers this Jan. 2022