P300K off Sportage with 'Red Hot Deals' from Kia PH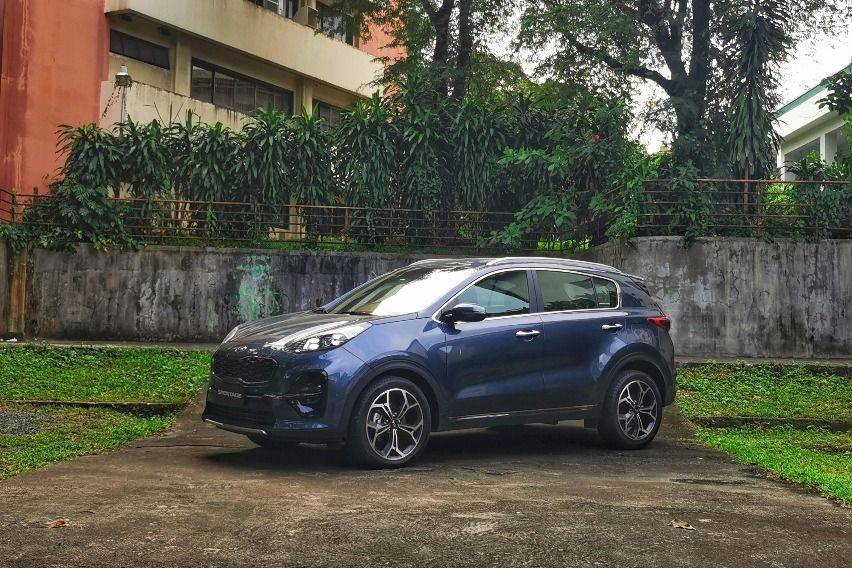 The  Kia Sportage variant is currently priced at ₱1.545 million without the discount.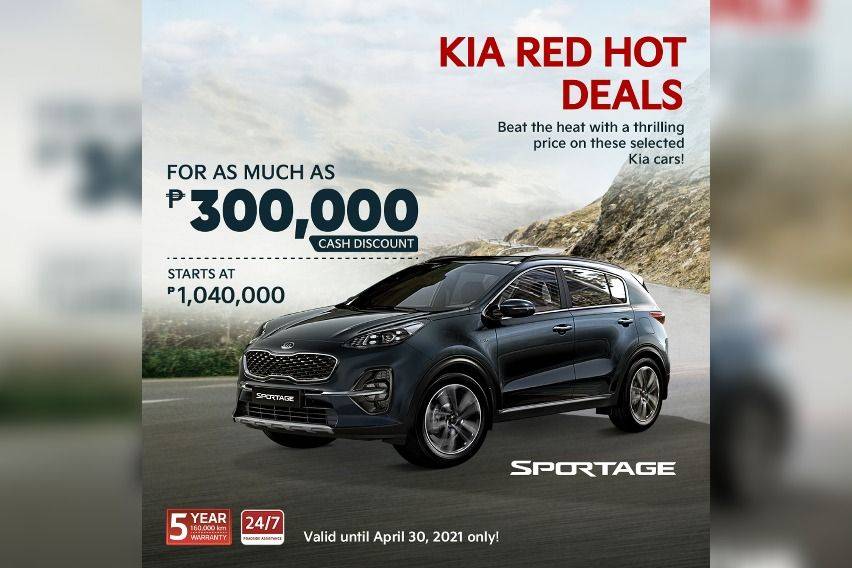 Additionally, the base variety (LX Gas) which is being retailed at ₱1.29 million gets a ₱250,000 cash discount, and the GT Line is at P100,000 off its ₱1.82 million price. Monthly terms for the SUV start at ₱18,582 and the zero- interest program can go as long as up to 60 months.

The promotion also includes other models.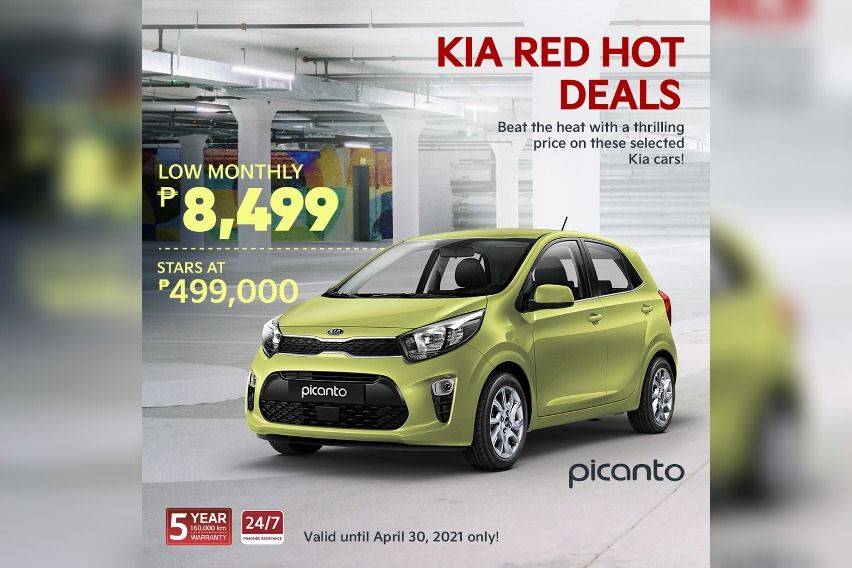 The affordable Kia Picanto is being offered with a monthly term as low as P8,499 (1.0L LX MT), the lowest monthly in the Korean automaker's lineup, or a cash price of ₱499,000.

The subcompact sedan Soluto has a monthly payment deal nearly similar to the Picanto's—with a monthly amortization of only ₱9,579 (1.4 LX MT). The 2019 Soluto LX MT comes with a discount of up to P80,000 from its original price of P665,000.

For this month, the biggest cash discount that Kia Philippines is ready to offer is on Kia's four-door sports car, the Stinger. This fun-to-drive GT wears a ₱436,000 price reduction on its ₱3.235-million price tag.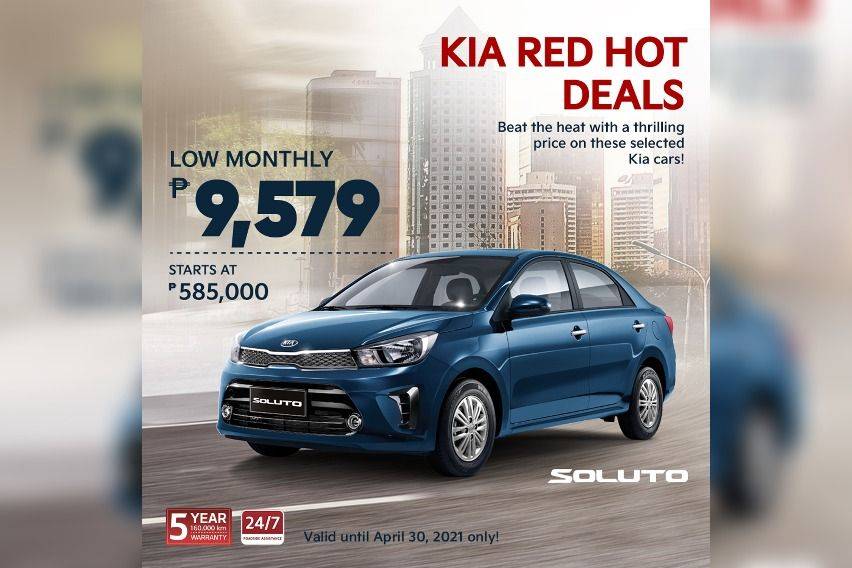 Kia Philippines claimed that, "Be it for personal mobility, a sign of breaking the status quo, or setting a new goal, Kia Philippines will always be ready to be the upkeep of reliable transportation to help you win in life. The stable for the Korean (brand) is spearheaded by its three best-selling models, each offering style, quality, and tech to fit the contemporary lifestyle."

All Kia vehicles are come with a worry-free customer experience, based on its Promise to Care Program. This gives a five-year/160,000-km warranty (whichever comes first)—except for the K2500 which is offered with a three-year/110,000-km warranty.

Further, Kia also offers 24/7 roadside assistance which includes emergency towing, minor onsite repair, medical assistance, personal assistance, and information service—free for the first five years.

To avail of the offer, contact any of its 41 dealerships in the country or visit any of its online pages such as its home website or through the official social media pages.

Photos from Ruben D. Manahan IV, Kia Philippines