Monday Blues Buster: Kia Seltos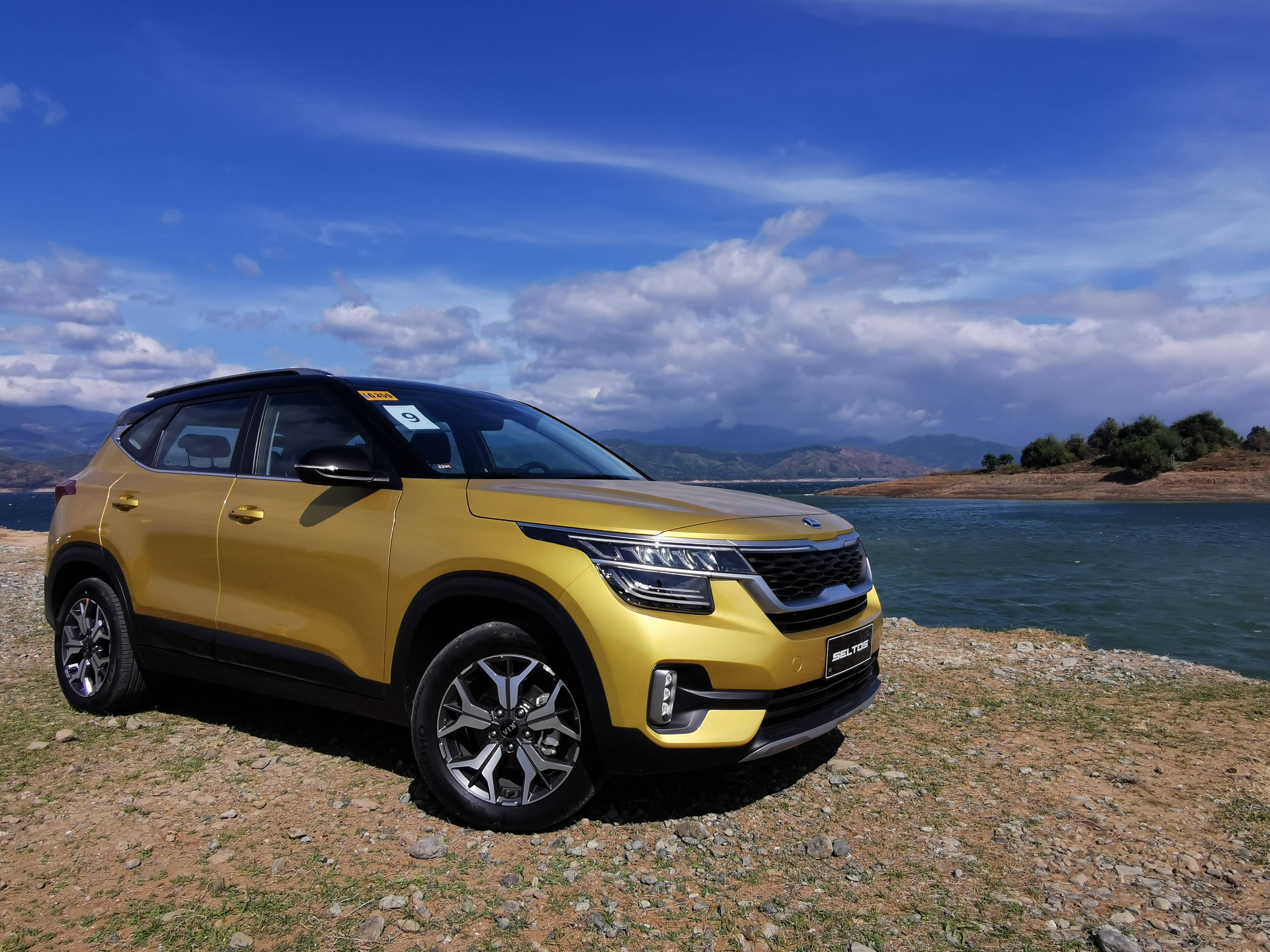 Monday is that time of the week where almost all of the working class is dreading to come. Traffic is a lot worse, your body is longing for more resting hours that we can't seem to get enough. But Kia Philippines, now under AC Motors, makes sure that the select members of the motoring media enjoys the first two working days of last week, with their 1st anniversary drive on board the Kia Seltos.
Last February 10 and 11, CARMUDI PHILIPPINES joined the two-day ride and drive to Baler. It was supposed to be an early morning drive, but schedule did not permit participants to leave the meet-up venue in Shaw Boulevard, which made everyone experience early-morning Monday traffic going up north. But it was very reassuring that comfortable seating and offerings that Kia Seltos bring, coupled with deep conversations with colleagues made the traffic--the whole journey rather--enjoyable.
On our way to Costa Pacifica, Baler the new Kia Seltos, encountered long stretches as well as twisties but the 10-vehicle convoy, made its way near each other. Depsite the various conditions of the road, it definitely showed what it's capable of, thanks to its 2.0-liter Dual CVVT-equipped engine, which is said to be the biggest in its class in the mass-market category.
This engine produces around 147 horsepower and 179Nm torque. That said, the relatively newbie model showed that it can outrun with those veterans in the market. Mated to Kia Intelligent Variable Transmission with Drive Mode Select, we get to enjoy their choice of relaxed, economical cruising or a bit of fun out on the open roads, not to mention the company of each other on board. Passengers get to enjoy good music while on the road as mobile phones easily got connected to the infotainment system with Apple CarPlay and Android Auto.
On board the Kia Seltos EX (mid-range variant), we get to utilize various amenities such as cruise control for a more relaxed drive. What made it more relaxing was that it has longer leg room and higher head room for all four occupants, as compared to its Japan mass-market counterparts. Reaching lunch venue, the participants wanted to stretch their legs out (due to long seating hours) as early as possible, and they easily parked their respective units, thanks to the reverse camera. Upon reaching Coasta Pacifica Baler, CARMUDI PHILIPPINES got to chat with Kia Philippines President Manny Aligada on the rationale of bring the Seltos.
Since it was anniversary drive, the leadership of Kia Philippines under AC Motors said that it is only but befitting to make the Seltos as "office for the day" for the pen pushers. "The program we did was about making you guys see that the Kia Seltos, a crossover, is not just for the city, but enjoying long drives en route to beautiful spots," he said. The Seltos has also gained success in other markets as well. It sold some 6,000 units in its Korean home market during its first month last year.
Besides driving Kias newest offering, the Anniversary Drive was a celebration of Kias first year under Ayala-owned AC Motors with a 124 percent sales growth in 2019 brought about by new model launches: Soluto, Stinger, and Seltos. It was also during this drive where Aligada announced their latest slogan, which will be officially revealed in the Manila International Auto Show (MIAS), which will be known as "Designed for You." The Seltos is not the only vehicle that will be covered by the "Designed for You" slogan, but the entire Kia lineup as well, he added. Now with all those in store in the Kia Seltos, who would not want Mondays?