Porsche is Building a Spaceship for Star Wars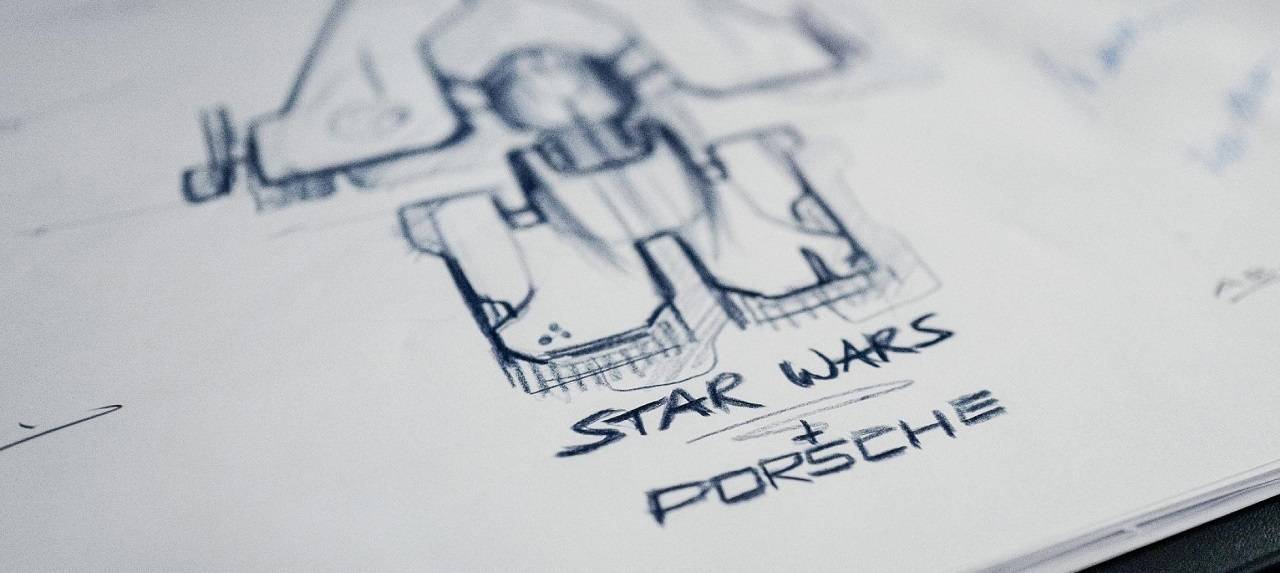 After teasing a collaboration with the Star Wars franchise earlier this month, Porsche finally reveals what the tie-up is all about--the German automobile manufacturer is helping build a new ship for the series finale, "The Rise of Skywalker."
Porsche, along with Star Wars-brand owner Disney, plans to unveil the new spaceship at the movie premiere this December.
©newsroom.porsche.com
"Developing a spacecraft with clear Porsche design DNA is exciting and challenging," says Michael Mauer, vice president Style Porsche at Porsche AG. "Even though they do not seem to share many elements at first glance, both worlds have a similar design philosophy. The close collaboration with the Star Wars design team inspires and fascinates us--I'm sure that both sides can draw major benefits from this exchange."
©newsroom.porsche.com
LucasFilm Vice President and Executive Creative Director Doug Chiang shared Mauer's thoughts, saying that the lasting success of the Star Wars and Porsche brands has been "shaped decisively" by their innovative and iconic design elements.
"The worldwide appeal of the Star Wars and Porsche brands is shaped decisively by their iconic designs," said Chiang. "We are bringing together two worlds with this project: the exotic film design of a galaxy far, far away and the precision work that goes into developing emotive Porsche sports cars."
"This collaboration promises to produce an innovative design that will blend the best of both brands to create an exciting new starship worthy of Porsche and Star Wars," Chiang added.
Porsche will also showcase its all-electric car, the Taycan, at the same event.
"Star Wars: The Rise of Skywalker" will screen in local cinemas nationwide starting December 20.