Porsche sets sales record with 300K units delivered globally
Stuttgart-headquartered automaker Porsche announced that it delivered its strongest sales performance in the company's history last year after selling more than 300,000 units to customers worldwide.
KEY TAKEAWAYS
How many units has Porsche sold in 2021?
The Stuttgart-based car company had 301,915 units worldwide.
What is the biggest sales driver for the brand?
It is the Porsche Macan, which sold 88,362 samples around the world.
For fiscal year 2021, the German sports car manufacturer rolled out 301,915 units to clients around the world—which reflects an 11-percent growth compared to 2020 sales figures.
"Despite the challenges posed by the semi-conductor shortage and the disruption caused by the COVID-19 pandemic we have been working hard to enable more customers than ever before to fulfil their dream of owning a Porsche," Detlev von Platen, Member of the Executive Board responsible for Sales and Marketing at Porsche AG was quoted as saying.
"Demand remains high and our order books are looking very robust, so we start 2022 full of momentum and confidence in all regions of the world," he added.
Deliveries for Porsche Macan yielded to 88,362 samples sold, while the Cayenne had 83,071 units rolled out.
The all-electric Porsche Taycan reached a total of 41,296 units turned over to buyers, which is more than double the number of deliveries compared to the previous year.
The iconic Porsche 911 had 38,464 units sold and the Panamera with 30,220 samples delivered to clients. The combined sales output for the 718 Boxster and 718 Cayman resulted 20,502 units sold in 2021.

Regional sales
The US market experienced a 22-percent growth in sales, handing over 70,025 vehicles to customers for the full 12 months of last year. "Across the Americas, Porsche made 84,657 deliveries, also representing an increase of 22 percent," the company added.
China remains the largest single market for the carmaker. Despite the supply issues, 95,671 vehicles were delivered there.
Overall, there were 131,098 deliveries in the Asia-Pacific, Africa and Middle East region.
Porsche Asia Pacific – which recently celebrated its 20th anniversary — showed a record-breaking 51- percent sales jump last year from 2020. The Porsche Asia Pacific is made up of Singapore, Thailand, Vietnam, Malaysia, Brunei, New Zealand, Cambodia, French Polynesia, New Caledonia, Philippines, Sri Lanka, Indonesia, and Mongolia.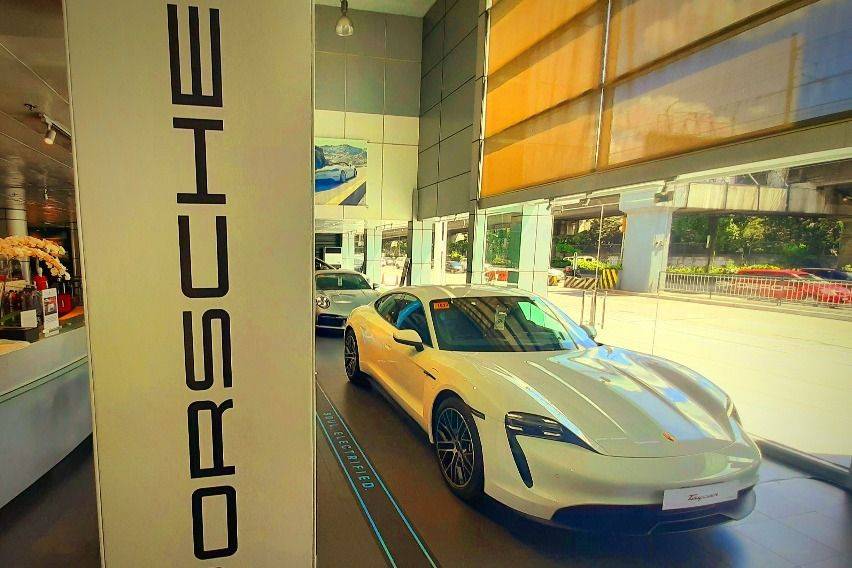 The Taycan was the second-best selling model for Porsche in the abovementioned region, accounting for one in every five cars sold in the region. "Battery electric and hybrid-electric models further accounted for 45 percent of total Porsche sales in Asia Pacific, surging ahead of the world-wide average thanks to flourishing interest in electromobility and electrified Porsche models," Porsche noted.
For the whole of Europe, 86,160 vehicles were handed over to customers (seven percent more than in 2020) with sales of its home country Germany having 28,565 vehicles sold (nine percent higher versus 2020).
"The overall result is very promising and shows the strategy to further electrify our fleet is working and is in line with demand and the preferences of our customers. At the same time, unit sales are not the decisive factor for us. Rather, we want to stand for exclusive and unique customer experiences and will continue to expand these worldwide," von Platen said.
Photos from PGA Cars, Porsche
Also read:
WATCH: Porsche Taycan Cross Turismo sets record for altitude change by an EV
Porsche 718 Cayman GT4 RS Clubsport makes world premiere at LAAS
Read All
Featured Articles