RM Sotheby's Ferrari 'Leggenda e Passione' Auction is All Kinds of Special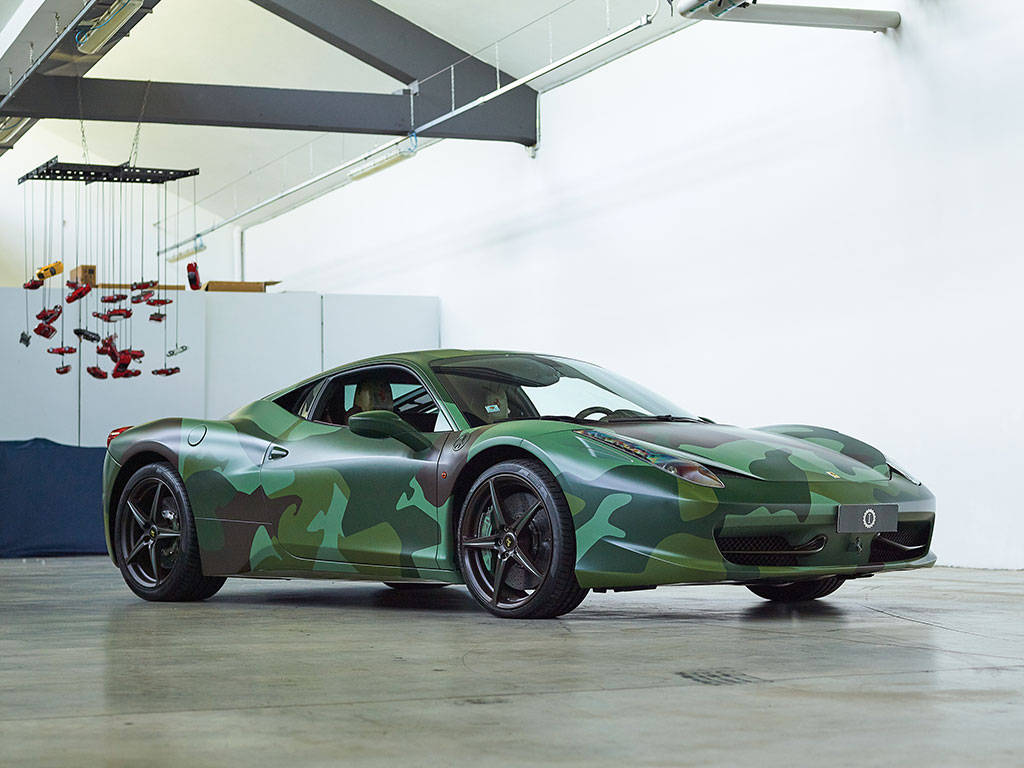 A few days ago, we reported that Ferrari will be auctioning a one-off Leferrari Aperta on September 9, or later today, to benefit the Save the Children charity as part of the "Leggenda e Passione" sale organized with auction house RM Sotheby's. Well, we took a lot at the entire lot to be auctioned off on that day and it certainly looks like a 'Wish List' for any Ferrari fan. For the tifosi on a budget, the most affordable item is a Ferrari 24-Hour Briefcase wrapped in tan leather with Ferrari pattern fabric on the front and rear that is expected to go from €1,500 to €3,000 (from around P92,000 to over P184,000).
Parts from various Ferraris will also go up on sale like: the owner's manual, parts catalogue, warranty booklet, and the leather folio which carries all three for a 365 GTB/4; a set of four original 7.5 x14 Campagnolo wheels and an original warranty card for a 246 Dino; and a complete "brand-new, never been used" left-hand drive dashboard for a 330 GT. As for the cars on the lot, the most affordable one is the 1991 Ferrari 348 TS with only 337 kilometers on the odometer and can go from €125,000 to €150,000 (P7.67 million to P9.20 million).
Other notable cars on the lot are:
a 2013 Ferrari LaFerrari Prototype (€1.1 million to €1.3 million or over P67 million to over P79 million) that was kept in the factory Atelier and used to configure the LaFerrari of customers who made the trip to the factory to have their car personalized to their taste but is not homologated for road use and cannot be registered for use on the road;
a 1969 Ferrari 365 GTB/4 Daytona Berlinetta Alloy by Scaglietti (€1.4 million to €1.7 million or over P85 million to over P104 million) that is the sole road-going version with an aluminum body commissioned by Ferrari and is now in an unrestored, barn-find condition;
a 2004 Ferrari Enzo (€1.8 million to €2 million or around P110 million to over P122 million) which has only been driven for 22,800 km and has only had two owners from new;
a 1973 Ferrari 365 GTB/4 Daytona Spider by Scaglietti (€2.1 million to €2.6 million or over P128 million to over P159 million) with only 4,156 miles (6,688 kilometers) on it;
a Ferrari Classiche-certified 1994 Ferrari 333 SP race car (€2.8 million to €3.3 million or over P171 million to over P202 million) that has never been raced and was recently fully rebuilt by long-time Ferrari associate Michelotto with less than one hour on the 4.0-liter V12 engine;
a 1985 Ferrari 288 GTO (€3.25 million to €4 million or over P199 million to over P245 million) that was the 255th unit to be built, was specifically ordered without a radio or power windows, and has only been driven for 729 km; and
a 1960 Ferrari 250 GT SWB Berlinetta Competizione by Scaglietti (€8.5 million to €10 million or over P521 million to over P613 million) that was one of only 74 alloy-bodied competizione examples and the 45th of 165 total short wheelbase examples built.
As for the one-off LaFerrari Aperta, it's the
210th unit
to be produced--and has yet to be made, for that matter--and is expected to fetch from
€3 to €4 million (around P184 million to over P245 million).