Safe and sporty: Volkswagen presents the Polo GTI
After Volkswagen showed sketches of its Polo GTI, the carmaker finally presented the car in the metal, which is based on the facelifted regular Polo.
Oddly though, Volkswagen was quick to highlight the European subcompact's safe side first. VW said the car will be equipped with IQ Drive Travel Assist.
Among other features, the IQ Drive features Adaptive Cruise Control (ACC) and lane assist, which can be activated by pressing a button on the steering wheel.
ACC ensures that the Polo GTI automatically maintains the permitted speed selected by the driver. Aside from the manual selection, the camera-based Dynamic Road Sign Display allows the car to read how fast it's allowed to drive.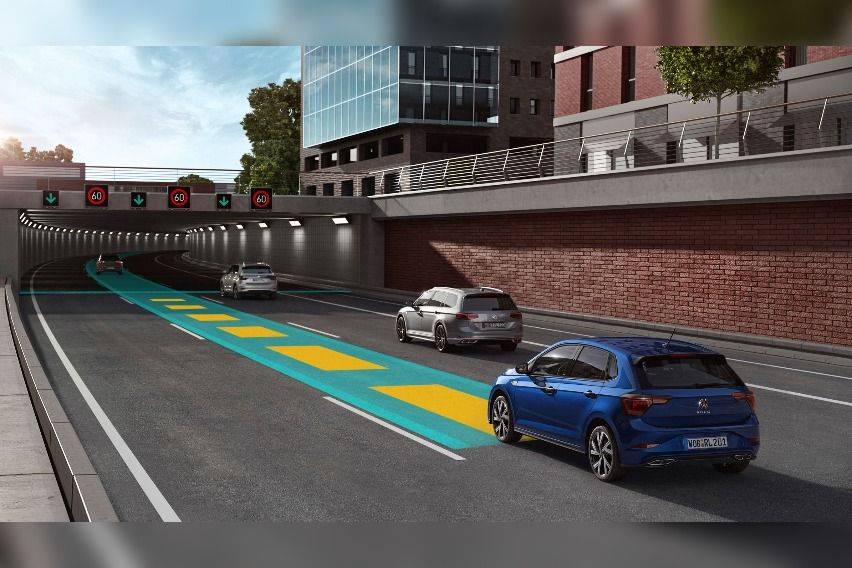 The lane assist system reads the lane markings, and steers correctively as soon as any veering out of the lane is detected.
The Digital Cockpit will also make an appearance in the Polo GTI. With large screens, the Digital Cockpit was designed to place relevant driving information available in a single line of sight, VW said.
Meanwhile, reports said the Polo GTI's powerplant will be a two-liter turbo engine, which will produce 204hp and 320Nm of torque. The car will reportedly take 6.5 seconds to get from zero to 100kph, and drop a manual option in favor of a seven-speed dual-clutch transmission (DSG).
VW said that among the highlights of the Polo GTI's turbo engine are a dual injection system with combined direct and intake-manifold fuel injection, an engine control unit with four core processors, and an electronic valve-lift system on the inlet side.
"Despite the high output, the engine is impressively efficient with moderate fuel consumption levels. This is aided by the low weight of the new Polo GTI when empty," Volkswagen elaborated.
As expected from a GTI, the Polo GTI will come with a sports chassis, "tailored specially to the car," as standard. It lowers the chassis by 15 millimeters and "guarantees the typical GTI synthesis of driving dynamics, safe neutrality and a high degree of driving comfort."
In its exterior, the hatchback will wear what VW called an IQ.Light: a combination of LED matrix headlights, and a strip of LED running across the radiator grille.
Swathes of red on the grille and brake calipers give away the car's sporting intentions, as do the black roof and twin tailpipes finished in chrome.
Inside, there's more red detailing on the dash and door panels, while the bolstered seats wear a plaid pattern, a staple of VW GTI cars.
Photos from Volkswagen
Also read:
Volkswagen explains how the new Polo's IQ Drive works
The Volkswagen Polo's cockpit goes digital