Solon Questions Tollway Policy Against Under 400cc Bikes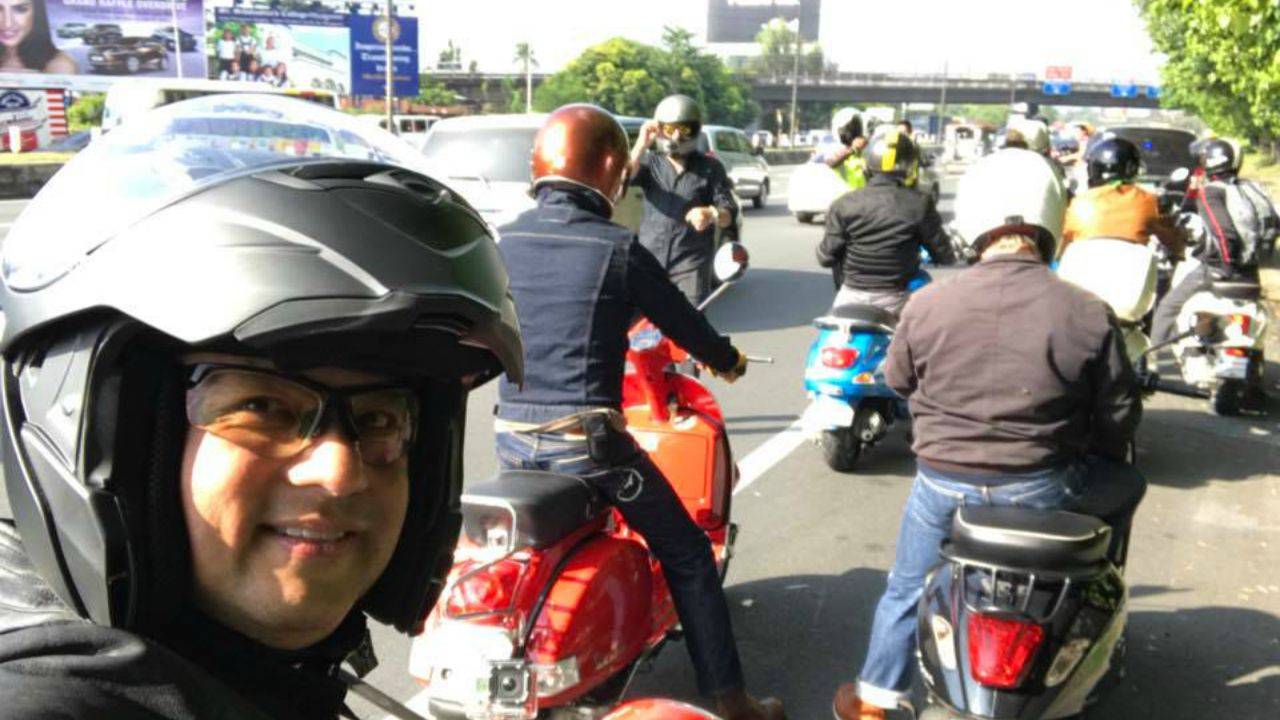 Muntinlupa representative Ruffy Biazon got on his Vespa GTS300 and rode with 'The Lanesplitters'--a group of Vespa scooter enthusiasts—last June 28, with the primary reason being to question the basis of tollway authorities on why they continue to ban under-400cc motorcycles from using the expressways. Biazon posted about his experience on his Facebook page on July 8.
The group, scheduled to travel from Alabang to Tagaytay, had to pass through the tollways on South Luzon Expressway to get to their destination. However, the catch was that the Vespas owned by the 15-member group had engine displacements under 400cc.
Despite the ban, SLEX management allowed the group to enter the expressway on one condition: that they be escorted by two tollway patrol bikes and a sweeper marshal van from their entry point in Alabang to their exit point in Santa Rosa City, Laguna. Biazon shouldered the fee for the use of the tollway escorts.
"While the ride was supposed to experiment and experience the use of smaller displacement motorcycles on the tollway, it wasn't the exact feel that a motorcycle rider would have on the highway since we were escorted by tollway patrols in the interest of safety," Biazon shared on social media.
"Nevertheless, it gave us a feel of the physical demands of smaller motorcycles plying the tollway."
Though Biazon initially participated in the experimental ride to question the sensibility of the ban, it appears that he has earned a newfound appreciation for it instead.
"What if dinaanan ang scooter ng malalaking sasakyan, tulad ng bus na humahataw? Hindi ba sila (scooters) hahanginin? (What if a a big vehicle drove past a scooter, like a speeding bus? Won't they (scooters) be buffeted by the wind?)" Biazon asked his fellow riders.
Biazon joined the Lanesplitters upon the invitation from two of its members, Jay Ortega and David Kwinkle, who wanted to understand why the ban continues to be upheld, despite the many technological improvements in under 400cc motorcycles in terms of safety and performance.