Suzuki's small but incredible hatchbacks
Suzuki is an automotive brand whose name has become synonymous with hatchbacks. Through the years, Suzuki's offerings have become firm favorites for families and everyday commuters alike.
Suzuki Philippines Inc. (SPH), the country's pioneer compact car distributor, proves exactly why the brand is the king of hatchbacks with its small but incredible offerings.
The Suzuki S-Presso is the automaker's take on an SUV-esqe hatchback. That said, the S-Presso can do more than brave the concrete jungle. It can also conquer the challenges of the provinces.
Powered by a 1.0-liter gasoline mill mated to a five-speed manual tranny, the S-Presso offers a capable and fuel-efficient engine clocking in at 22kpl.
Suzuki is offering the S-Presso in a single variant with a price tag of P523,000.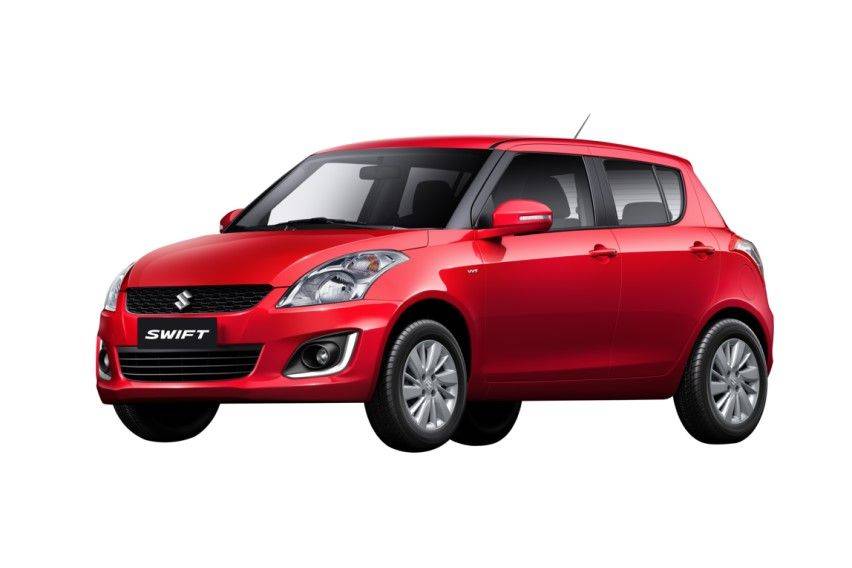 Dynamic and powerful, the Suzuki Swift offers owners an elegant exterior, a roomy interior, and a fuel-efficient engine.
A city car through and through, the Suzuki Swift packs a peppy 1.2-liter engine which can be mated to either a five-speed manual or a CVT. in terms of fuel economy, the Suzuki Swift can register 31.53kpl.
Suzuki is now offering the Swift with up to a P80,000 cash discount or for a low downpayment of P29,000. Pricing ranges from P775,000 to P869,000 depending on the variant.
More of a practical daily driver, the Suzuki Celerio is a simple and straightforward hatchback with an incredibly spacious interior. Like its stablemates, the Suzuki Celerio also has a knack for fuel-efficiency. In fact, it clocked in at 27.70kpl, making it one of Suzuki's most fuel-efficient vehicles.
The Suzuki Celerio is currently offered with a cash discount of as much as P60,000 and a low downpayment of P29,000. The Suzuki Celerio comes in two variants with a sticker price ranging from P558,000 to P628,000.
Photos from Suzuki
Also read:
Suzuki S-Presso: A kick of colors
Suzuki Celerio vs. other subcompacts in the same price point