The Ferrari Roma Is a Sleek and Stylish Supercar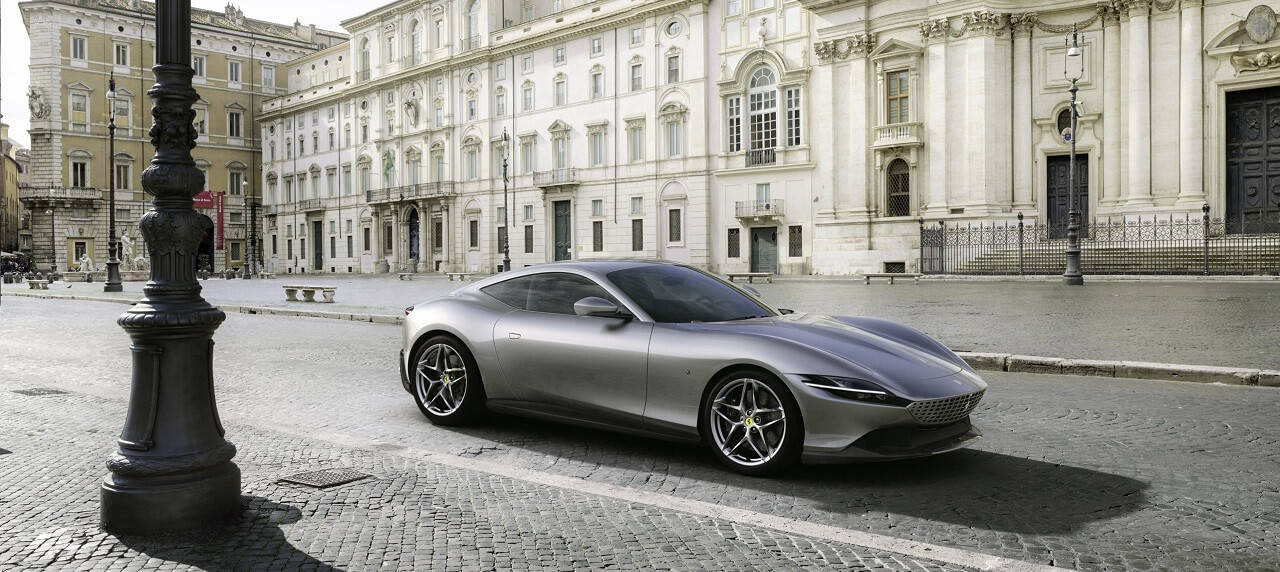 The official reveal of the Ferrari Roma has finally happened, and those who have been eagerly anticipating the car have been rewarded with a car that exudes sexy sleek and style while delivering the sublime performance that The Italian Stallion is known for.
"The car is a contemporary representation of the carefree, pleasurable way of life that characterized Rome in the 1950s and '60s," goes Ferrari's description for its latest offering.
During a reveal held for Ferrari's dedicated clients, the Roma is shown to be a 'mid-front-engined 2+ coupe' that boasts 'refined proportions and timeless design combined with unparalleled performance and handling.'
"Not only is the Ferrari Roma an icon of Italian design, but it also represents the pinnacle of performance in this category, thanks to its turbo-charged V8 from the family of engines that has won the overall International Engine of the Year award four years running," Ferrari describes the Roma in its press release
"In this version, the engine reaches 611 hp at 7500 rpm and is coupled with the new 8-speed DCT gearbox that was introduced on the SF90 Stradale," the press release adds.
The 620-hp engine in the Roma is a 3.9-liter twin-turbo V8, which is the same one found in the Portofino, albeit tweaked for more power (the Portofino runs on 592 hp). The enhancement improves the Roma's 0-100 kmh acceleration by 0.1 secs compared to the Portofino, allowing the former to clock in at 3.4 secs. The Roma also has the same wheelbase length as the Portofino at 105.1 inches, but the new car is lengthier overall. Top speed for the Roma is approximately 320 kmh.
The Roma's engine is mated to an eight-speed dual-clutch transmission. It's worth noting that this transmission is 13 pounds lighter than the one found in the Portofino, despite the latter having a less dynamic seven-speed version.
The exhaust system has been redesigned with enhanced particulate filters, but the sound manages to be as brawny as the Ferraris of old, thanks to the removal of silencers and addition of bypass valves.
©corporate.ferrari.com
Other noteworthy features on the Ferrari Roma include Ferrari's very own Side Slip Control technology, the Ferrari Dynamic Enhancer, and steering wheel-mounted Manettino Switch selector that offers a selection of different driving modes for wet or icy roads, sport driving, superior comfort and on-the-edge driving.
"With its distinctive flair and style, The Ferrari Roma offers discerning clients the finesse and refinement that brings the concept of "la Dolce Vita" right up to date," says the Italian car company.