The New Mercedes Maybach GLS—When Run-of-the-Mill Luxury Won't Suffice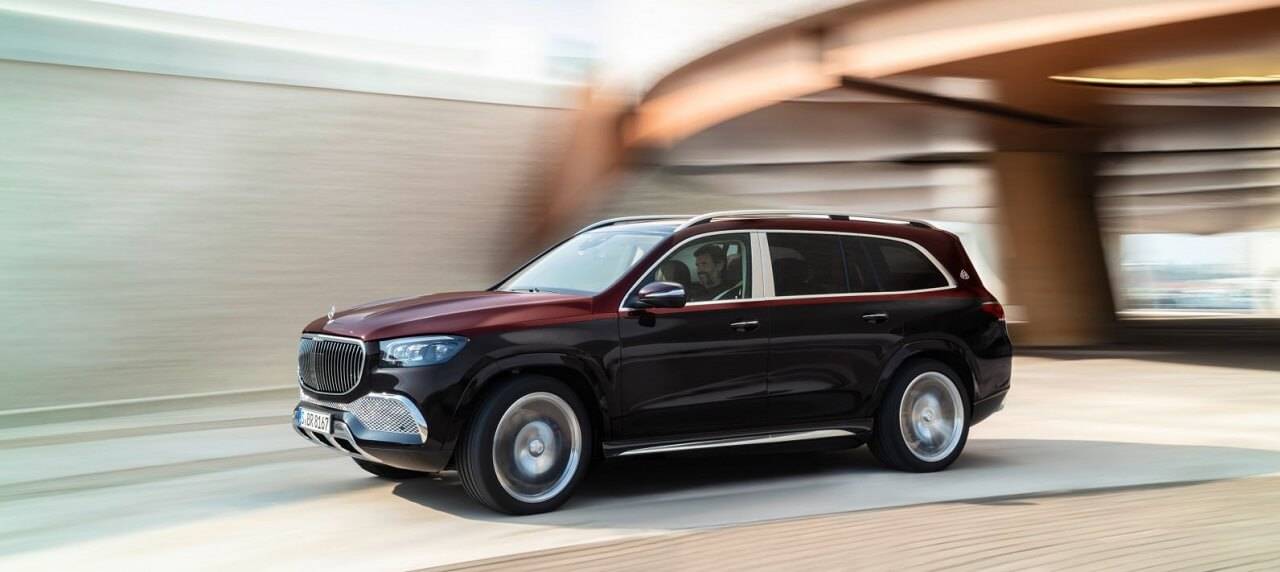 Mercedes-Benz is a luxury car brand—that much is a given. This means that even their base models can be range-toppers in every other car manufacturer's lineup. Of course, when you're serving the 1-percent who have all the money to splurge on extravagance, you got to have a car that's ready to meet the exacting demands of such a crowd.
And that's why the Mercedes GLS has a Maybach version.
"The Mercedes-Maybach GLS 600 4MATIC represents a new form of luxury in the SUV segment," describes the press release for the luxury carmaker's latest offering. "It extends the portfolio of the Mercedes-Maybach brand by combining the body design and technical basis of the GLS with the luxury of a top-class saloon car."
©mercedes-benz.com
The luxury SUV flaunts a chrome-heavy fascia starting with the pinstriped upper grille and mesh-style bumper, and onto the lower valance panel. The chrome theme continues to the side—the roof rails, window trims, B-pillars, and side sills, and though you won't see it in the photos here, the underbody protection is also finished in high-gloss chrome. Probably so the ants underneath can see just how rich you are before you crush them with the SUV's custom multi-spoke 23-inch wheels.
©mercedes-benz.com
Buyers have a choice of eight two-tone finishes for their ride, with the Maybach emblem proudly emblazoned on the D-pillar.
The cabin is what truly separates the Maybach from the rest of the GLS line, emphasizing more premium materials and upscale comfort, especially for rear vehicle occupants. The third row has been removed, allowing rear passengers to enjoy up to 1.34 meters of legroom with the front seats moved forward. The rear seats can also be reclined and extended so passengers can achieve the most relaxing positions possible.
©mercedes-benz.com
The top-of-the-line Maybach can only seat four people—two at front and two at back. However, buyers can choose a five-seat configuration should they desire it. Other uber-luxury features include electronic panoramic sunroof, folding tables, a dedicated rear entertainment system heated massaging seats, opaque roller blinds, champagne flutes, and a refrigerator.
©mercedes-benz.com
A twin-turbo V8 4.0-liter engine supplies 550 hp and 729 Nm of torque. Should you need more power, an EQ Boost delivers an extra 21 hp and 249 Nm for a brief period. The good folks at Mercedes mentioned that the American-spec GLS 600 4Matic does 0 to 100 kph in under 5 seconds and tops out at a guvnored 209 kph. The European version however, can hit a solid 250 kph.
©mercedes-benz.com
The Mercedes-Maybach GLS 600 4MATIC will hit the U.S. market in the second half of 2020. Expect pricing to be announced the launch date nears.
Also read: Get that Dream Mercedes-Benz in Their Big Blowout Sale
Mercedes-Benz PH Puts the 'G' in GLE