PNP Will Soon Use Hyundai Cars to Patrol the Streets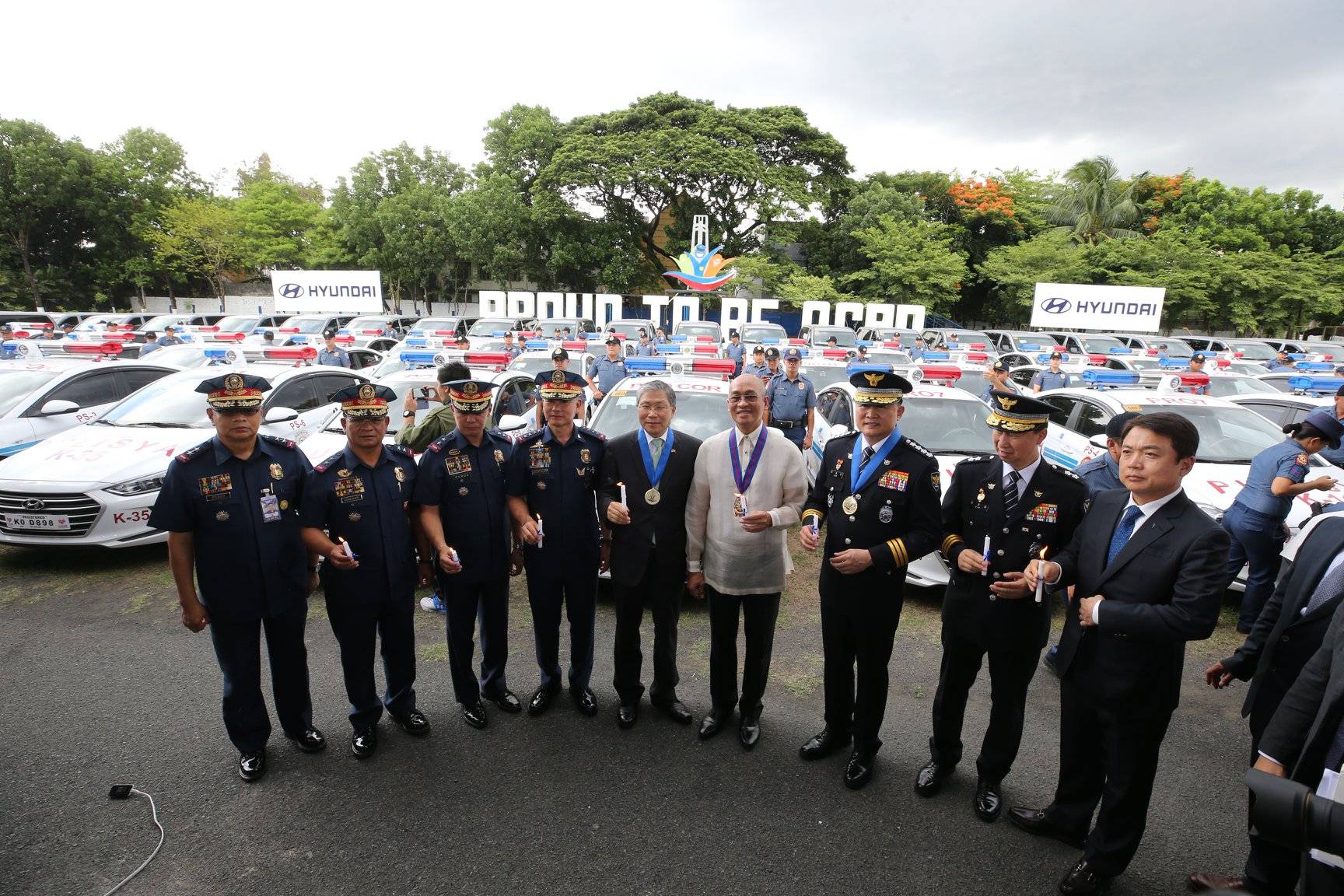 In a bid to strengthen the local police's anti-criminal and investigation skills, the South Korean government donated a total of 130 Hyundai vehicles to the Philippine National Police (PNP) earlier today. It was held in Camp Tomas Karingal in Quezon City.
PNP chief Oscar Albayalde, together with Korean ambassador H.E. Han Dong-Man and National Police Agency head Lee Chul-Sung attended the ceremony.
The event, which was a joint collaboration between the Department of Foreign Affairs (DOF) and the Korean Embassy in 2014, was part of the "Enhancing the Criminal Investigation Capability of the Philippine National Police" project.
Aside from improving the PNP, the project aims to develop stronger ties between Korea and the Philippines. It's also a way to thank the 7,000 Filipino soldiers that fought during the Korean War in 1950.
According to the ambassador: "Korea and Philippines have deepened our close times in many different sectors for almost 70 years. There is no doubt Korea would be enjoying peace, democracy, prosperity without the help of the Filipino veterans. It's time for Korea to pay its debt."
The patrol cars, which consist of 81 Starex vehicles and 49 Hyundai Elantras, will be used by a number of PNP departments, such as the Anti-Kidnapping Group, Criminal Investigation and Detective Group, National Capital Region Police Office, Directorate for Investigation and Detection Management, Anti-Cybercrime Group, and Cebu, Davao and Baguio law enforcement groups.