This is the World's Oldest, Surviving Porsche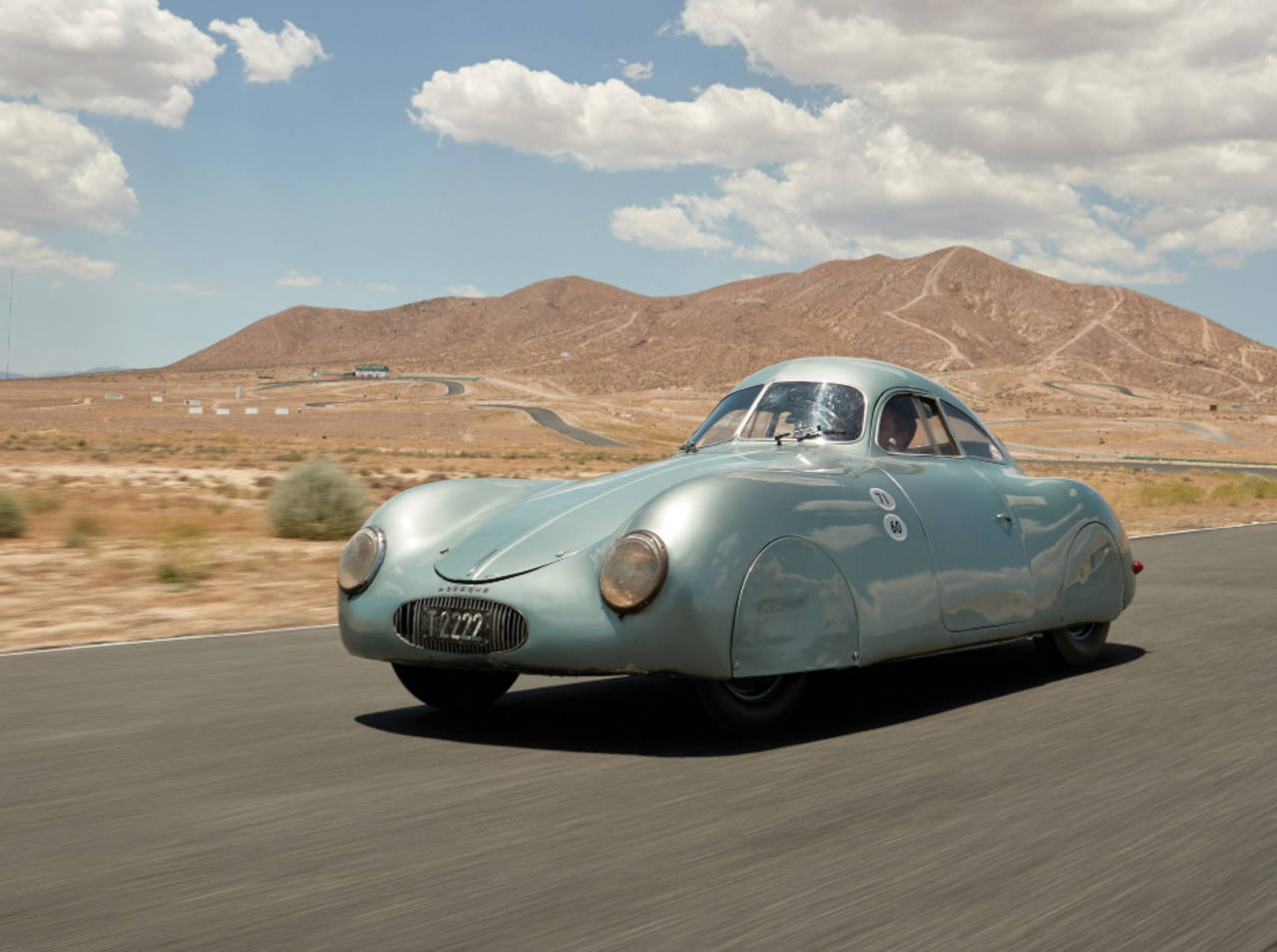 It's a living museum, already; what's more, it's up "for sale" at the RM Sotheby Auction house with a price tag of around USD20 million. Unfortunately, Porsche's Type 64 failed to reach that amount because of a mistake made during the auction day itself.
Whatever the case, its rich history is still quite remarkable.
So yes, meet Porsche's oldest, surviving ancestor: the 1939 Type 64. It's also known as the Type 60K10 and was based on the KdF Wagen (Kraft durch Freude Wagen; Strength Through Joy Car), a sports car version of the Beetle Prof. Dr. Ferdinand Porsche originally proposed during his consultancy period with then-state-run Volkswagen. Its standard, 985-cc unit engine reached a maximum speed of 173.5 kph at 4000rpm, and by increasing the compression ratio, its power output was raised to 32 bhp at 3500rpm.
This car was built to compete for the 1,500-km Berlin to Rome race that was to be held on September 1939. Unfortunately, this race never happened, because Hitler started World War II days before the race itself.
According to RM Sotheby's, this exact sports car was personally driven by Ferdinand and his son Ferry Porsche. Volkswagen may have had a hand in designing it, but it's still a Porsche through and through. This exact, auctioned model was restored in 1947 by someone named Pinin Farina, and was used as a chase car in the first public demonstration of the Porsche 356 in 1948.
Austrian racer Otto Mathé bought the Type 64 in 1949, converted it to right-hand drive, and raced it successfully in the '50s. When Mathé died in 1995 at the age of 88, it was later sold to Porsche specialist, Dr. Thomas Gruber, in 1997. It was converted back to left-hand-drive, and was sold to the Schoerghuber family in 2008.
So far, Porsche AG and the Porsche Museum were careful to remove themselves from RM Sotheby's auction blunder, and haven't commented on the incident. Whatever the case, the Type 64 is still up for sale, folks. Let's wait and see what happens in the next coming months.